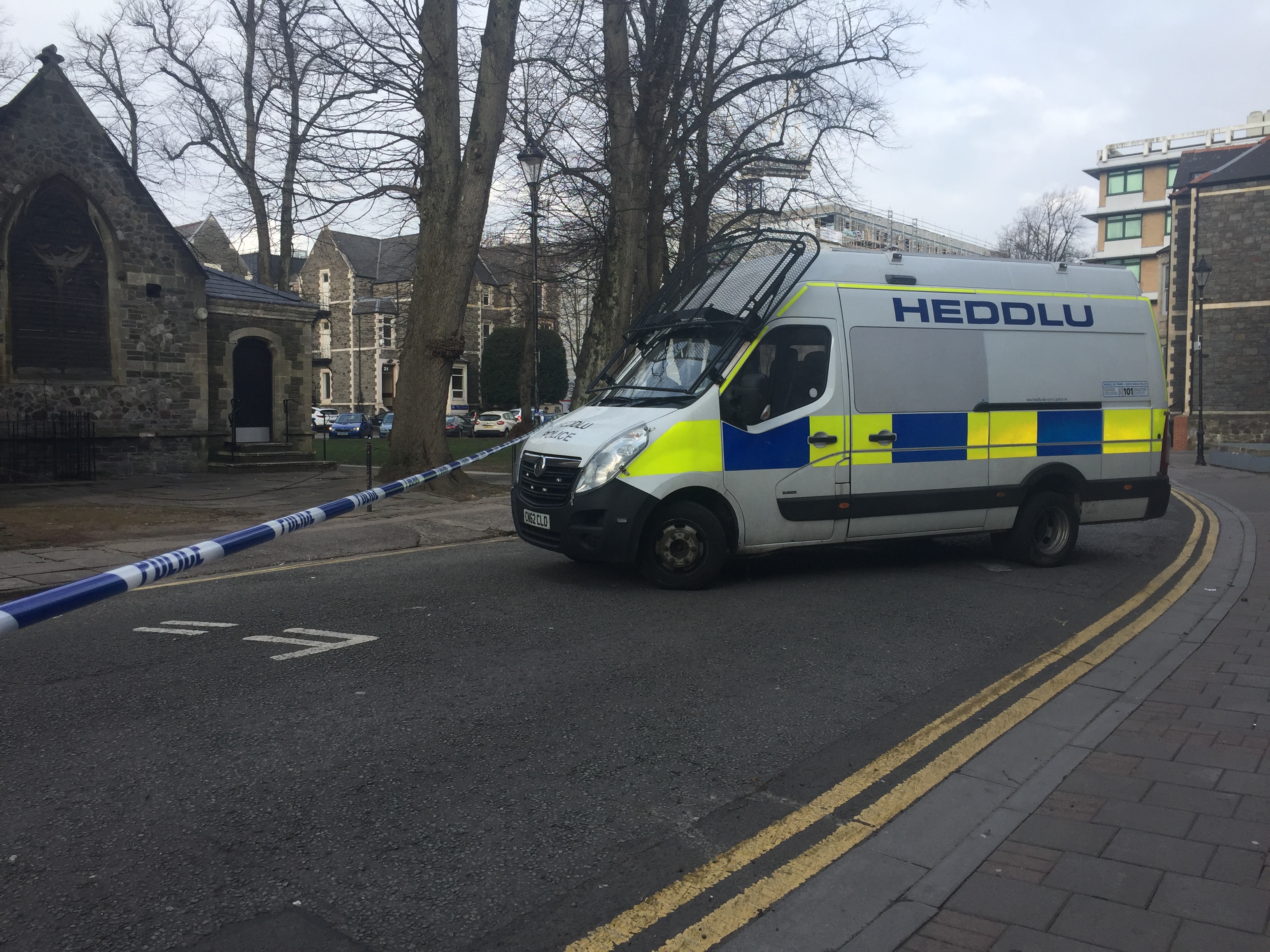 POLICE have cordoned off a road in the city centre following an incident, which happened early this morning.
South Wales police are at the scene at St Andrew's Crescent.
A 33-year-old man has reported being robbed of money and his mobile phone at around 3.15am.
Two police officers are guarding the scene and a police van is present.
Another two officers in black seem to be investigating the scene around equipment placed on the pavement.
No arrests have been made and inquiries are continuing.
Anyone with information is asked to contact South Wales Police on 101 or Crimestoppers anonymously on 0800 555 111 quoting occurrence number *072160.