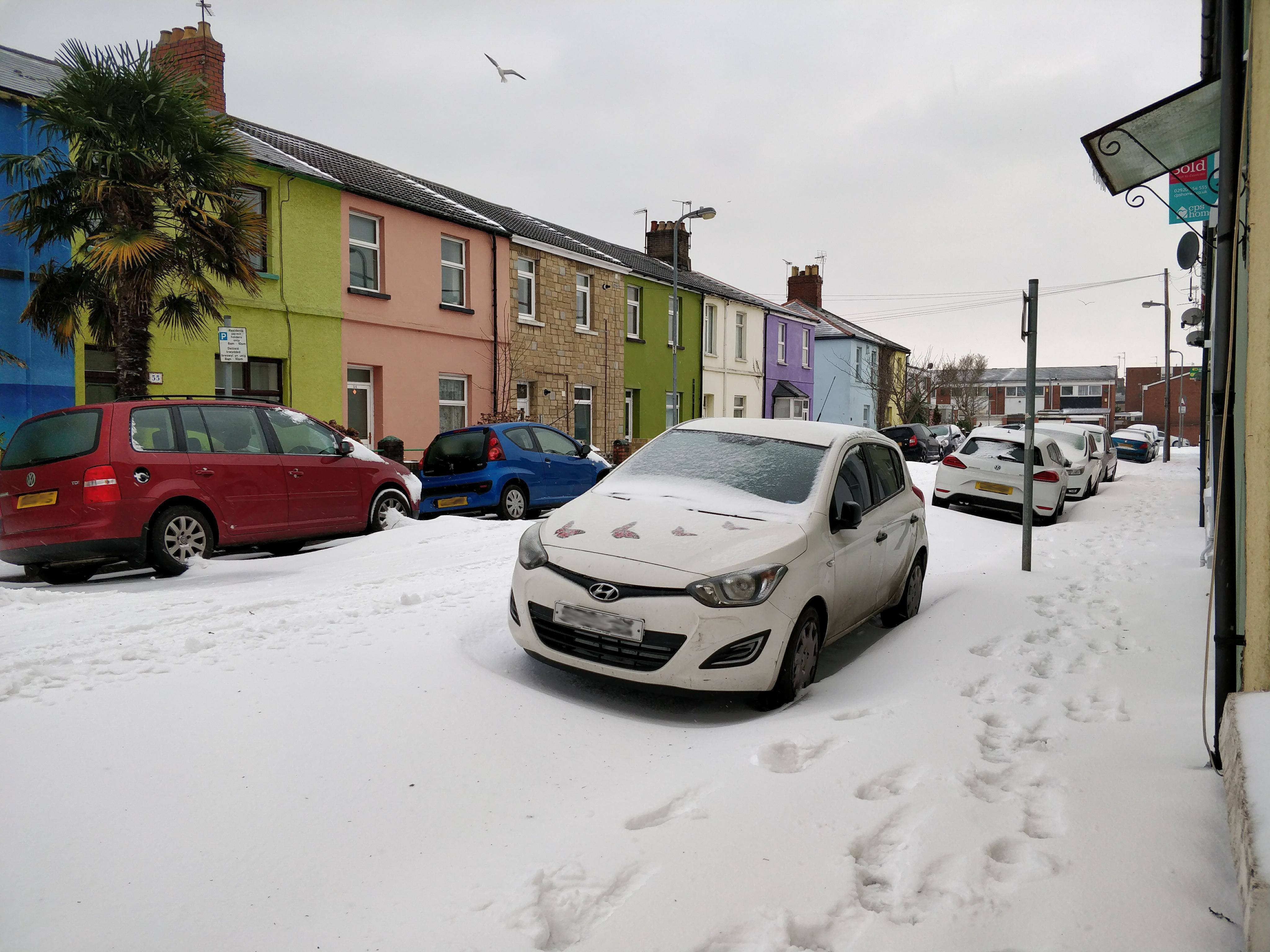 AFTER 20cm of snow and high winds hit Cardiff yesterday the city is braced for more snow over the next 24 hours.
Drifting snow and freezing rain has caused chaos throughout the city this morning, making most major routes into the city all but un-passable.
Hospitals have been forced to postpone routine surgery and outpatient appointments due to the weather  and nurses took to Twitter overnight to appeal for help to get into and back from work.
Anyone in the Cardiff area who has a 4×4 who is willing to ferry/help nurses from the children's assess unit, Heath Hospital to get home after their night shift. These nurses have been in since lunchtime and are staying until 7am CAN YOU HELP? PLEASE CALL THE HEATH HOSPITAL

— BrummieGalinCardiff (@MrsKimBrock) March 1, 2018
Cardiff Council have been inundated with calls and have issued a statement saying that only if there's a threat to life or limb will they attend a repair at a council property, meanwhile meals on wheels volunteers and home carers have been braving the elements to make house calls.
South Wales Police have said there had been no major incidents or damage to buildings due to the snow overnight. However, traffic control reported that a lorry has been stuck on the M4 between J30-32 since 8pm last night.
Cardiff Airport has been closed and all Cardiff bus routes and most trains in and out of Cardiff have been cancelled. Further information about travel can be found here.
In the interest of public safety the council have been forced to close all of the capital's cemeteries until Monday. The council has also closed Central Market and International White Water.
Bute Park and Roath Park have reopened and some community centres remain open including: Central Library, Grangetown Hub, Butetown Hub, Llanrumney Hub and Powerhouse Hub.