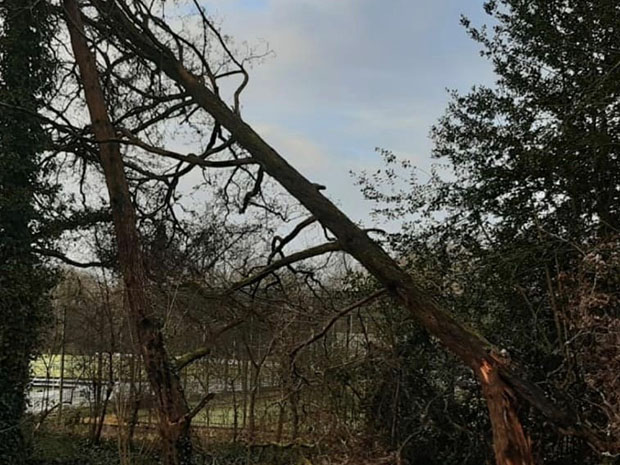 40mph winds are set to hit the city this weekend
WEATHER warnings for Cardiff have been increased to "Yellow" by the Met Office this afternoon, as Storm Dennis threatens strong winds, heavy rain, and potential flooding.
The first warning is for 10am on Saturday, with winds over 30mph throughout the day. The wind speed is set to peak at 46mph at 10pm.
Other parts of Wales have been updated to "Amber" warnings.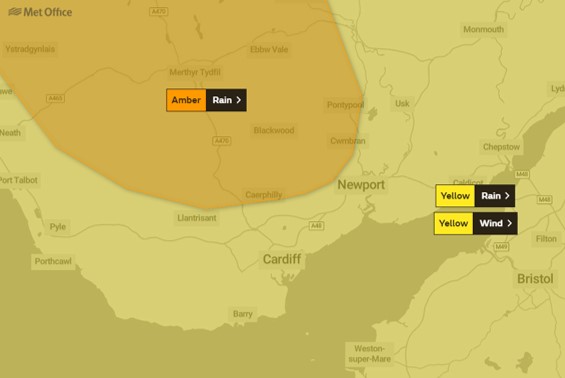 The Met Office says this will cause some delays to road, rail, air and ferry transport. There are likely delays for high-sided vehicles on exposed routes and bridges.
A spokesperson for Transport for Wales said: "We expect to see extremely heavy rainfall on areas already affected by Storm Ciara last week and are preparing extensively for this.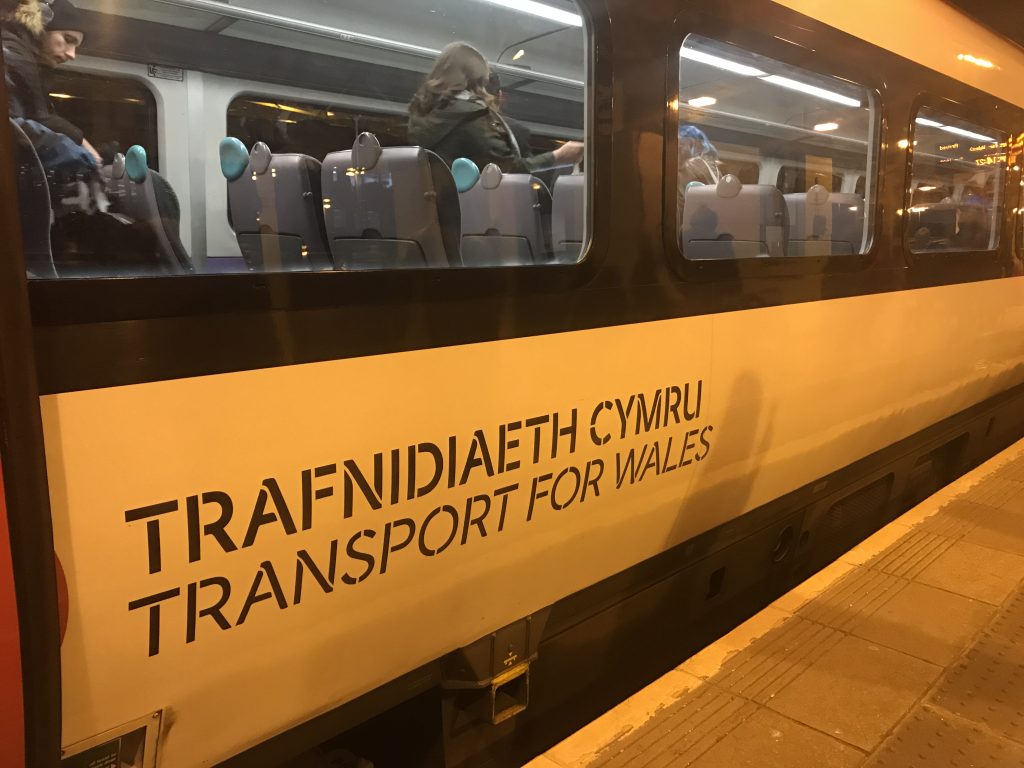 "The safety of our customers and colleagues is our first priority and as a result there will be speed restrictions in place across our network, on Saturday, and some areas will see a reduced service running.
"We will be working closely together to keep our customers moving however there are likely to be some short notice amendments on both Saturday and Sunday and we encourage all customers to check journey planning websites prior to travel."
The Met Office also warns that some short-term loss of power and other services is possible and it is likely that some coastal areas will be affected by spray and/or large waves.
Saturday's weather forecast in Cardiff (Image via The Met Office)

Sunday's weather forecast in Cardiff (Image via The Met Office)
An AA spokesperson said: "We are encouraging people to look at the AA road planner on our website. Check your route before you go anywhere by car.
"Be careful of exposed bridges and flooding under railway bridges. Look out for hazards, and sudden gusts of wind, which can blow debris, trees and even damaged vehicles into your path.
"Take extra care when passing high-sided vehicles, cyclists and motorbikes.
"If you do feel your driving is compromised by harsh weather conditions, slow down and pull over until it is safe," they said.
Some parks at St Fagan's are due to remain open, though they are "playing it by ear" according to a spokesperson.
This weekend the Real Food Market at St Fagan's will be closed. Last weekend the museum had to close early when Storm Ciara became too severe.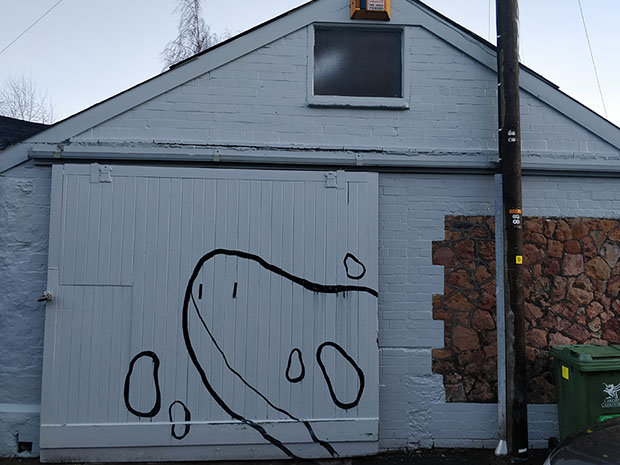 Despite closing last weekend when their roof was blown off by Storm Ciara, Roath bakery Friends In Knead are confident that repairs done this week are sufficient and they will stay open.
Other local outdoor events have been affected by the oncoming weather, such as community litter-picking, bird spotting, and sports fixtures.