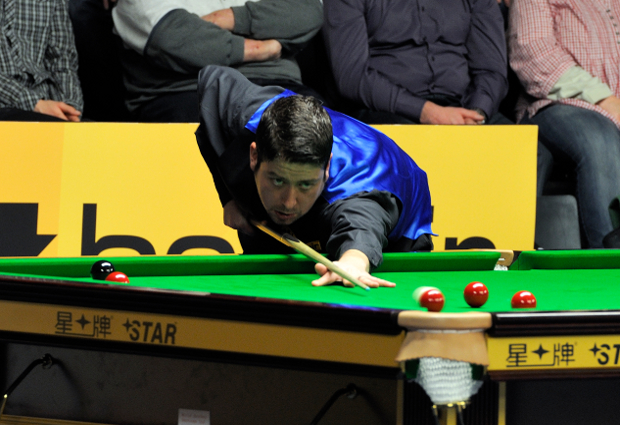 MATTHEW Stevens will be Wales' sole representative in the fourth round of the 2018 Welsh Open after world number 24, Martin Gould, beat Mark Williams with a classy performance.
Gould's breaks of 110, 52 and 72 and clever safety play, proved more than Williams could handle as he slipped out of contention and lost 4-2 this afternoon.
Gould now faces world number eight Barry Hawkins in the fourth round tonight.
Following his defeat Williams said: "I thought it was a good match to be honest, I thought I played okay. I only missed a couple of half-tricky ones, nothing easy.
"He played well himself and sometimes you have to stand up and admit it was a good game and you're just at the wrong end of it.
"It's not frustrating, it's only frustrating when you're not playing very well. I don't mind losing like that, there's nothing I can do about it.
Williams also backed his fellow countryman to go further in the tournament.
"Yeah (Stevens) seems to be playing well," he said. "He must be playing okay to beat Stuart Bingham 4-1 and hopefully he can have a good run. It would be nice to see him lift the title."
Stevens booked his place in the fourth round earlier today by beating Bingham, the defending champion, in the morning session
Stevens started the game well with a break of 76 in the first frame before storming into a 3-0 lead.
Bingham tried to come back after taking the fourth frame but another solid break of 79, in what proved to be the final frame sealed, the world number 55's spot in the fourth round.
Stevens said: "I'm pleased to beat Stuart, obviously he's defending champion and he beat me here last year so it's a good win for me.
"It's always nice to try and do well in your own event which I haven't in the past. But I feel a lot more relaxed this year for some reason, I've just gone there and I'm just playing."
Stevens now faces world number 26 Yan Bingtao in the fourth round.