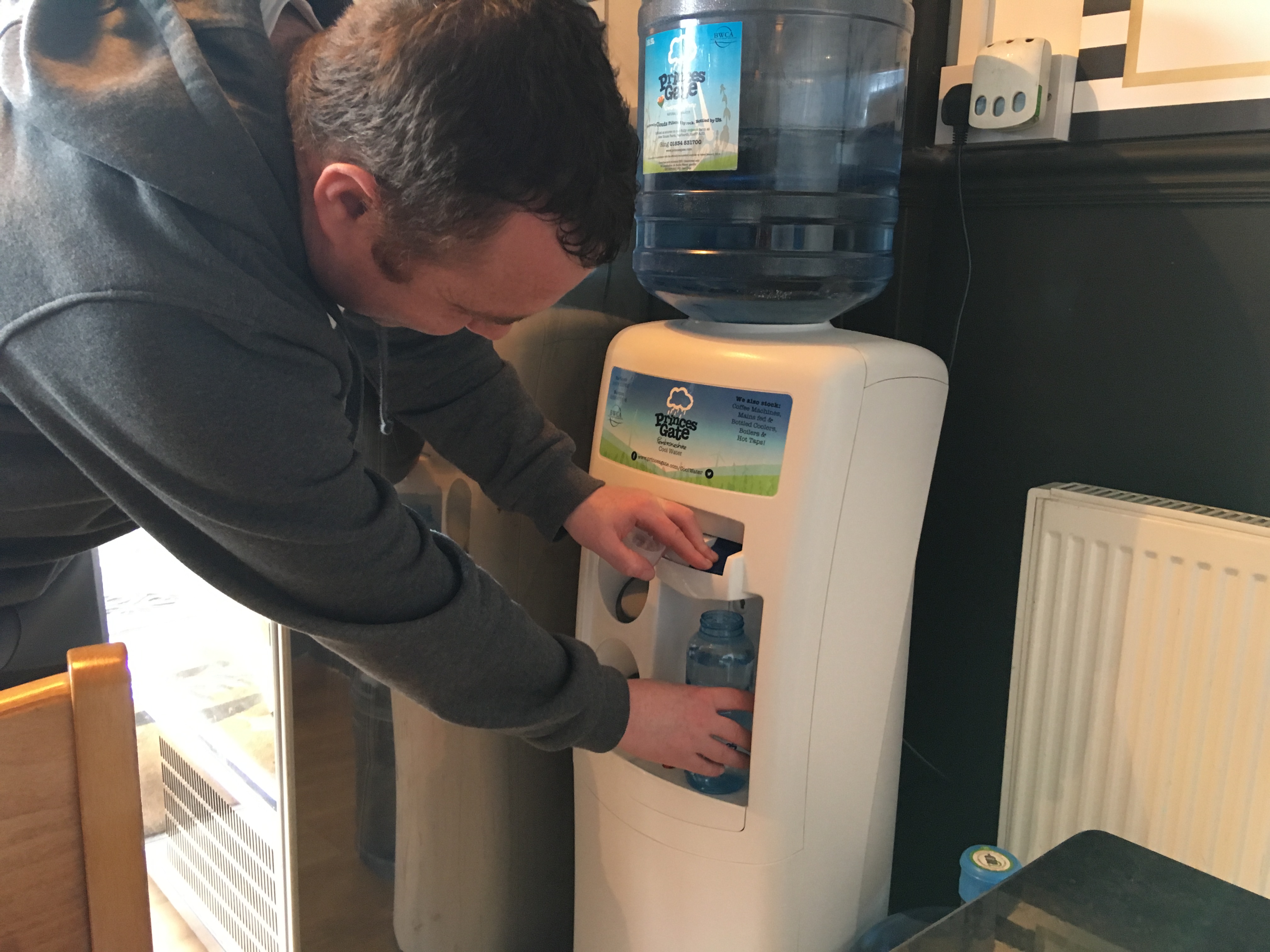 ASKING for tap water shouldn't make people feel awkward, one east Cardiff café has said – as it begins offering free refills to everyone, customer or not.
Luvly Grub, on the border between Splott and Tremorfa, began advertising free water refills in February.
"I think sometimes people may feel a little awkward to walk up to a desk and ask for their bottles to be refilled, so we have invested in a nice water cooler by the front door to make it easier, as they don't have to ask," said Julie Lane-Anderson, who runs Luvly Grub along with husband Paul.
"Hopefully we can set a trend."
Luvly Grub is also investing in biodegradable coffee cups and straws, she said.
The pair were inspired by recent media coverage of ocean plastic pollution,
According to Greenpeace, up to 12.7 million tonnes of plastic end up in the world's oceans each year.
BBC series Blue Planet highlighted the deadly effect of this pollution on marine life – with narrator Sir David Attenborough calling on viewers to do more to prevent further damage,
Last week, one Barry dairy farmer told The Cardiffian the "Attenborough effect" had caused demand for glass bottles to soar as customers shunned plastic.
"Seeing the dead animals pushed us to do our bit: it's terrible," Ms Lane-Anderson said.
For local litter-picking group Keep Splott Tidy, any move to cut plastic waste is welcome.
The team cleared 26 bags of rubbish from Splott Park last Sunday.
"The plastic drink bottle is truly the scourge of Splott," said chair Lynne Thomas, who wrote about plastic pollution in Cardiff on news outlet Inksplott last week.
"The amount of plastic bottles littering our streets and parks is shocking, so to hear that Luvly Grub is offering to fill people's water bottles is simply fantastic," she said.
"Plastic pollution is a real problem that, thankfully, people are now waking up to. We can all do our bit to discourage use of disposable plastic and three cheers to Luvly Grub for leading the way."
Environmental group Cardiff Friends of the Earth also praised the café's initiative.
"Plastic is a massive problem: it takes a lot of energy to make plastic bottles, and produces a lot of pollution," said Julian Rosser, Cardiff FoE co-ordinator.
"We need to get back to a situation where we are using far less plastic, and far fewer plastic bottles, and part of that is making it easier to access drinking water," he said.
"It is great to see this type of thing happening – and it is great to see small independent businesses leading the way."