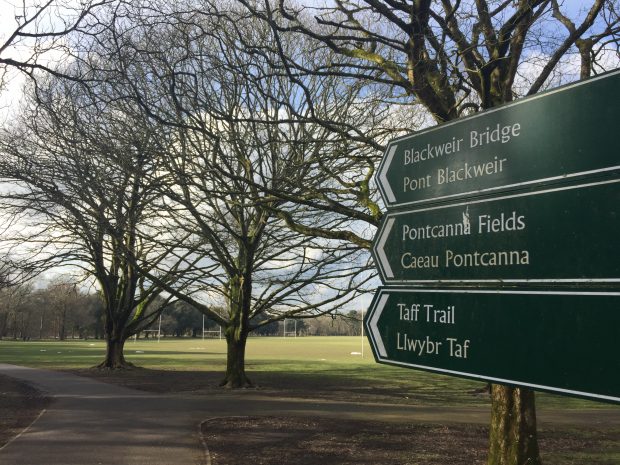 PONTCANNA Fields were left unusable after the 2008 Eisteddfod – and the festival is back this summer.
Wales' celebration of culture and language descends on the capital for the first time in a decade this August.
After Pontcanna hosted the Eisteddfod events in 2008, flooding and drainage problems damaged the site so much it was shut to the public for two years. Sports teams had to find alternative locations.
Cardiff Council turned down a request to use Pontcanna Fields as the Maes again in 2018 because of the disruption caused in 2008. The events will now be held in Cardiff Bay.
However, it has been revealed that Pontcanna will become a caravan and camping site for the week-long festival.
While many residents are happy to see the Eisteddfod return to Cardiff, the use of Pontcanna is proving controversial.
Keith Thomas, who lives in Pontcanna said: "It's good to see the Eisteddfod here again but it's a very bad idea to use a park as a car park. They ruined the park last time and it was two years before we had access to it.
"There will be trucks towing toilets and shower blocks, these can churn up the ground. It also deprives locals of a huge area of parkland."
Peter Coles, a professor of theoretical astrophysics at Cardiff University, agreed calling the 2008 event a disaster.
"I can't believe this location is even being considered again. I'm glad the Eisteddfod will be in Cardiff again, but this is the wrong site," he added.
Agree it's the wrong site, the parks were gifted for general public's recreation. Natural beauty with limited parking & already congested roads – not the place for such large event. council are encroaching on public land to make £££. Support the eisteddfod, just in wrong place

— Pontcanna Hub Team (@PontcannaHub) March 6, 2018
Nevertheless not all residents are upset. Kevin Davies, who works for BBC Cymru Fyw, believes the site will benefit from the temporary repurposing.
"The football pitches can and should be regularly ploughed and reseeded in order to keep them in good condition which is what will subsequently happen at the Eisteddfod's expense. Win win.
"It's a caravan site," he said, "where families will stay for a week of getting a taste of Cardiff. What's not recreational about that?"
The Eisteddfod begins on August 3, 2018, and will end on August 11.