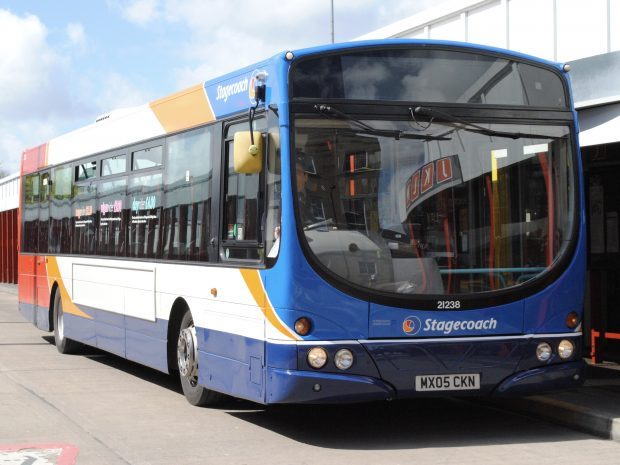 RESIDENTS are concerned about the proposed new bus route serving Creigiau and Pentyrch.
Stagecoach is proposing to scrap route 136 and combine the 136 and 124 routes which serve Creigiau and Pentyrch, taking passengers into the centre of Cardiff.
The route will now start in Maerdy, pass through Creigiau, through Pentyrch and down into Cardiff via Llandaff.
The proposed route has been criticised for not considering the future needs of the new £2 billion Garden Village housing development. Work started in February and the first 500 homes will be ready by the end of the year.
"The company has failed to take into account the changes that will come into effect in the near future, the overall public transport all needs to be looked at in a more global context," said community councillor Stuart Thomas. 
"It seems short sighted that what is going to be an urban area is still being treated as a rural locality."
For some, the plan to reduce the bus service's frequency and to change the route is not compatible with the council's vision.
Councillor Gavin Hill-John said: "Cardiff council talk about a 50/50 modal split and getting people out of their cars, how will this help? Cardiff council need to step in now and refuse to accept this alteration.
Ani Neiring-Wren, in her forties, of Parc Castell-y-Mynach said: "I think the bus service is poor already.
"People without their own transport like the elderly and the young are going to suffer and it will increase car traffic for those who have cars will resort to car use and then Stagecoach will say the service is not being used and reduce it again."
Stagecoach said it proposed this change to address the issue of delays on the route but could not justify adding another bus.
"We are not in a position to increase resources to overcome the problem as the level of custom from the villages served could not sustain this high cost increase," said a spokesperson.
Coun Hill-John met Stagecoach representatives today to address concerns. "It is clear from this morning's discussion that Stagecoach are taking the consultation responses very seriously," he said.