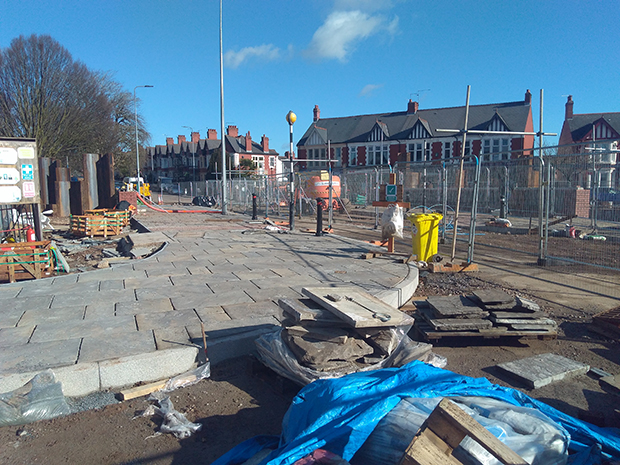 WORK to alleviate flooding risks in Roath has been paused for four months to allow a  campaign group fighting to save local trees a chance to carry out a review of the project.
Roath Brook Trees group argue that Natural Resources Wales' (NRW) are wrong to claim that the flood risk is as high as stated and that alternative schemes, such as lowering Roath Park Lake, were dismissed as a result.
A statement from NRW said: "We remain confident in our assessment of the flood risk to the Penylan and Roath communities and we are committed to better protecting those exposed, including the 60 properties affected by Phase Three."
So far NRW has started two phases of flood relief work and was set to begin work on the third and final phase. The campaign group claim too many trees have already been felled for the project and more are unnecessarily under threat.
NRW will now pause work to allow campaigners to scrutinise the hydrology and hydraulic model used to predict flood risk.
Hydrology is the study of water, which includes the movement and distribution of water, and can be used to predict potential flooding.
Campaigners will need to hire a hydrologist, whose services are expected to cost between £2,000 to £5,000, in order to submit evidence to NRW.
The campaign group are now in the process of organising fundraising events to cover this fee and are inviting suggestions from the community.
We now need to look at fundraising to pay for the commissioned independent flood risk reassessment. ? ? Lots of ideas already but keen to hear more! Community volunteers to organise events would be fab. Contact:- Twitter, Facebook or our email address roathbrook@gmail.com ??

— Roath Brook (@RoathBrookTrees) March 19, 2018
Building work will continue on phases one and two in Railway Gardens and Waterloo Gardens, with Waterloo Bridge expected to reopen in April.
Penylan Councillor Joe Boyle said: "As a councillor for Penylan, who has witnessed flooding in the area and knows the difficulty some people have insuring their homes, I am convinced of the need for a flood defence scheme.
"NRW can choose to spend their resources as they see fit to protect homes across Wales but I am happy if residents in my ward are protected.
"However, NRW have decided to share their modelling data to allow the campaign group to test the robustness of their plans. Like everyone else, I am interested to see the outcome of this process."