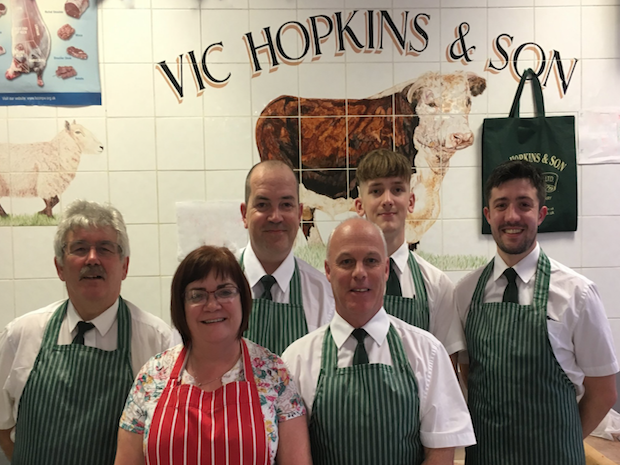 SNOW is usually a nightmare for businesses, but a Barry butcher says this month's weather has boosted demand.
"It's been really good for business. We've seen a lot of new customers as well as our regulars," said Anthony Hopkins, who runs Vic Hopkins & Sons with his father.
"Customers were queuing out of the door. High Street was buzzing – it was like Christmas all over again," he added.
Those further afield still got their orders thanks to the Hopkins delivery van.
Mr Hopkins was also full of praise for his staff: "All of them made it to work – fair dos!"
The snow has gone, but Mr Hopkins' new customers are sticking around.
"The best thing about it all has been the repeat customers we've seen since. They've commented on how much better our meat tastes compared to pre-packed supermarket meat, and how good the prices are," he said.
"I'm going to ask 'Derek the Weather' if we can have some more snow for Barrybados!"