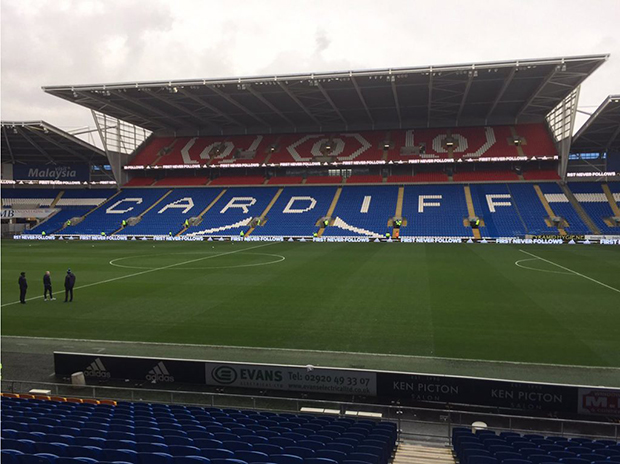 CARDIFF CITY owner Vincent Tan will reimburse travel costs for fans who made the trip up to the postponed Derby match on Sunday.
Mr Tan said that he will be "personally reimbursing all officially organised supporter coach travel."
However, fans who took the train or drove to Derby will not be reimbursed.
This announcement comes as the Football League said yesterday that they "remain satisfied" with the decision to postpone Cardiff City's match against Derby County.
Heavy snowfall in Derby overnight meant that the area surrounding Pride Park Stadium on Sunday was in an "unsafe condition".
The EFL said in a statement that: "Derby County had made every effort to ensure the game had the opportunity to be played.
"They also communicated with the relevant stakeholders as it became clear it was in doubt due to safety concerns."
Cardiff manager Neil Warnock said on Sunday the decision was "disgraceful," citing Derby's injury concerns as a possible reason they might not want the game to go ahead.
He said: "We got to the ground and the car park was clear, the pitch was perfect.
However, the EFL said: "There was no issue with the playing surface at the stadium" and match officials were not involved in the decision making process.
The EFL has contacted both clubs about the findings and to inform them that no further action will be taken.
The EFL said: "Whilst the correct decision was taken in postponing the match, clearer and more effective communication around the decision making processes on the day would have assisted an already challenging situation. "
Cardiff fans remain angry about the rearranged fixture given the efforts made to travel to Derby on Sunday.
George Heffernan from Llanishen said: "I left the house at six in the morning and the roads were fine. We got to Derby only to be told that the game is cancelled and went straight back down again.
"If we can make the 150 miles trip up then surely employees could get to the stadium."
Ken Godfrey from Rumney is grateful the game was called off as his coach broke down on the journey. He said: "I got on a coach at 6.45am and found out the game was cancelled on the M50.
"Our coach had trouble on the way back and we waited for three hours and during that time we drank all the beer.
"In the end the coach caught fire but on the bright side if the game was on we would have missed it."
Some fans are using the frustration from the game to get behind the Bluebirds. Gwen Denton, 80, from Cardiff said: "We have to make the effort now to go and beat them when we play them again."
The rearranged fixture will take place on Tuesday 24 April at Pride Park.