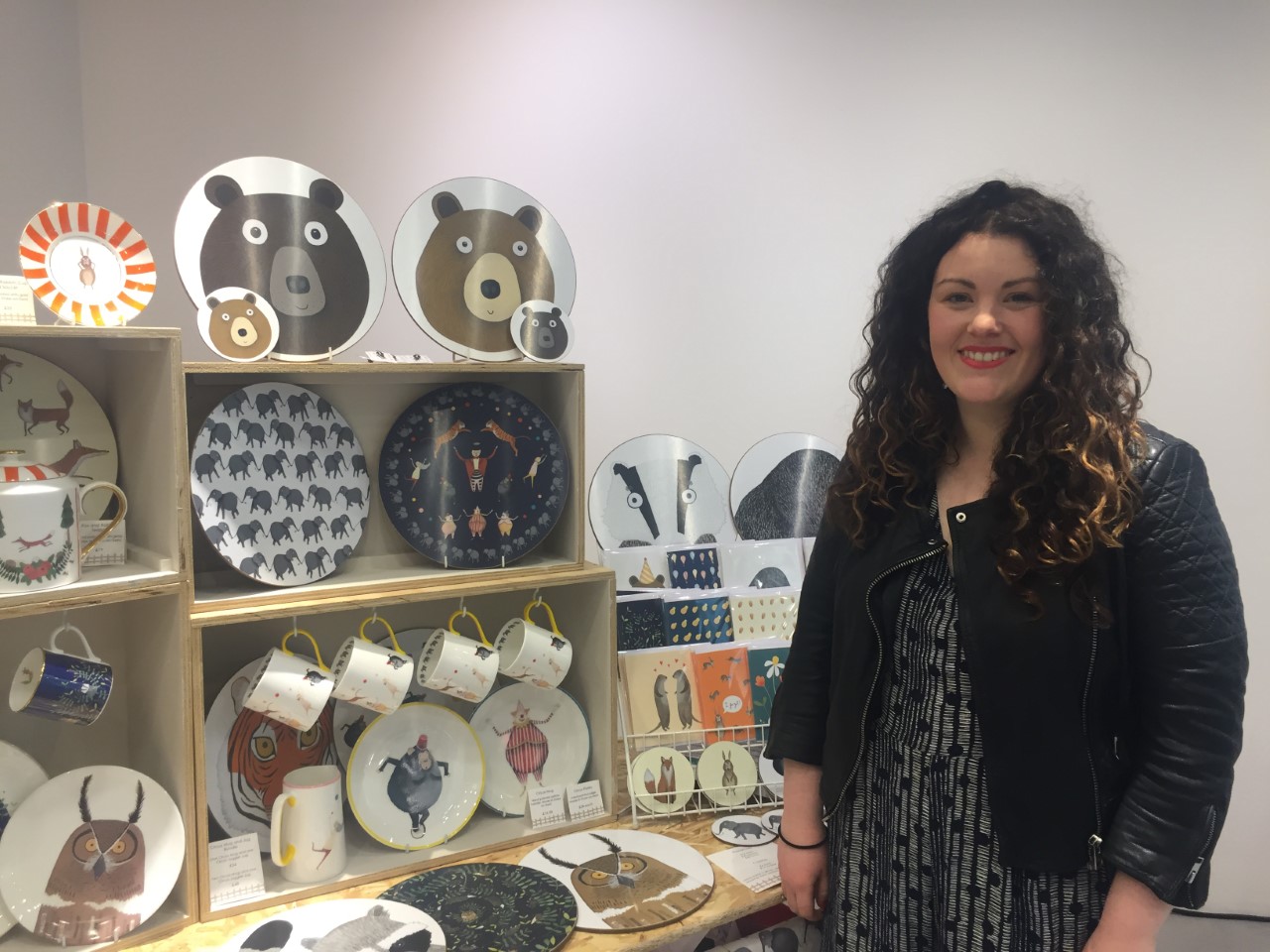 YOUNG entrepreneurs have set up shop in the St David's centre this weekend with the help of the Prince's Trust.
The 25 young people have all taken part in the Prince's Trust Cymru enterprise programme, which provides financial and mentoring support to help unemployed youngsters set up in business.
A real buzz in the shop ahead of our official launch @StDavidsCardiff with @BigIdeasWales /@SyniadauMawrCym .
.
.#YouthCanDoIt pic.twitter.com/0F800r8r86

— Prince's Trust Cymru (@PrincesTrustWal) March 22, 2018
The trust has helped more than 500 young people to become self-employed in Wales in the last 10 years.
The Cardiffian travelled down to the city centre today to visit the pop-up shop next to the Apple store where the entrepreneurs are selling their products to find out more about the young start-ups.
Sarah McHarg, 29, runs a holistic therapy service in Cardiff called SuperCalming&Holistic, which is a name play on Mary Poppins' famous song, Supercalifragilisticexpialidocious.
Ms McHarg provides various treatments such as baby massage, where she teaches parents how to bond with their babies through this therapy.
"I had very unfortunate luck in terms of keeping employment and that's when I turned to the Prince's Trust and decided self-employment would be a better route for me," said Ms McHarg.
Ms McHarg studied for her massage diploma at Cardiff and Vale College, which taught the basics for her career. She self-funded everything else she now provides to her customers.
Abbie Hulson, 31, an artist from Prestatyn sells commission-based pet portraits and an art series named Hiraeth.
The Hiraeth series is oil based paintings with gold-leaf set in them. It is influenced by the North Wales coast.
Ms Hulson got involved with Prince's Trust Cymru after being made redundant from her old job.
However, a job popped up and Ms Hulson needed to pay the bills. Two years later, as her 30th birthday approached she decided to go ahead with her business plan.
"I thought get on with your own artwork, I thought give it a go," said Ms Hulson.
The trust has helped her with a business plan and pricing, as Ms Hulson worked out she was working for three pounds an hour. Ms Hulson hopes to do more art fairs this year to promote her work.
Amy Brown, an illustrator, based in Llandaff has set up Mister Berwyn an interior and homeware business.
"I have always loved homeware and it was a great way for me to merge illustration and interiors, all things colourful and nature," said Ms Brown.
Ms Brown does all the illustration by hand and everything is made in the UK.
Ms Brown was working as a character designer and had all the designs she needed to start her company, but needed help with the financial planning of a business.
She hopes in the future to do a children's clothing range.
Asher Flowers, 25, from Rhondda Cynon Taf has founded a chutney business, Rogue Preserves.
Mr Flowers was working in London, but was made redundant twice and decided he might as well get by himself.
"I always wanted to make food and my mum has made chutney for years and I thought there is definitely something in that, which is different to everything else," he said.
Mr Flowers uses bigger jars and sustainable products for his business. He has made chutneys such as spicy carrot and does everything within his business himself.
Mr Flowers got involved with the Prince's Trust Cymru because he needed help to create a business plan, marketing and making contacts.