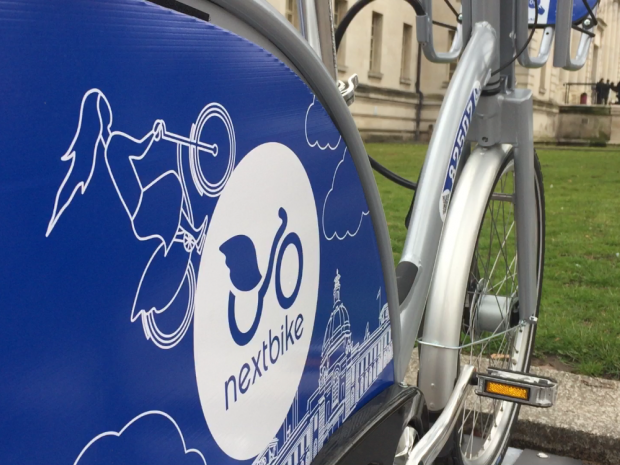 A NEW scheme which allows users to rent bikes from stations across Cardiff which launched this week will be extended further in the coming months.
On Monday, five docking stations and 50 bicycles were made available to the public to rent for journeys around the city.
People who want to use a bike can get a code via their phone which they then type into a bike computer which unlocks a bike rack. They can then ride and return it to any bike station and pay depending on which membership deal they have and how long they use the bike for.
Prices start from a free 30-minute period, with up to £1 per half hour up to a maximum of £10 per day.
Nextbike, the company responsible for the scheme, told The Cardiffian that 63 rentals were recorded on the opening day, the equivalent of 1.23 times per bike.
That number looks set to rise when a further 25 stations open in May, along with an extra 250 bikes. This figure will be doubled by the end of August so Cardiff will have a total of 500 bikes across 50 stations.
The scheme is being supported financially by the Welsh Government and backed by Cardiff Council.
Cllr Caro Wild, Cabinet Member for Sustainable Planning and Transport, has welcomed the scheme: "A bike hire scheme is a vital part of a true cycling city and I am delighted nextbike have recognised the great potential for cycling in Cardiff.
"We've seen in London how their bike scheme really increased the accessibility and visibility of bike and we think nextbike will do the same for Cardiff.
"Cardiff is a compact and relatively flat city so cycling is a good option for shorter journeys."
Today The Cardiffian gave the scheme a try.
Our reporter @_TomosIngs_ took on of the new @nextbikeUK s out for a spin early to see how #cardiff residents are feeling about the new instalments.
Do you think the scheme is a good idea? @cewwyatt95 found out what cycle groups had to say.https://t.co/XdJs3HT42u pic.twitter.com/vgVHcGmd7w

— The Cardiffian (@cardiffian_news) March 27, 2018
Hiring a bike is fairly straightforward by using the nextbike app or by calling the nextbike hotline.
Using the free app, users can either scan in the QR-Code on each bike or type in the bike number to receive a 4 digit lock code which frees the bike from its station when typed into the bike computer.
Using the bike computer requires users to type in their phone number and pin code or tap their customer card and NFC enabled Android device. A text is then sent with the code to unlock the bike.
Calling the hotline provides the same code. Release the lock and away you go.
Bikes can be returned at any of the stations by simply locking it back into place and confirming the return on the app, hotline or bike computer.
Prices are as follows: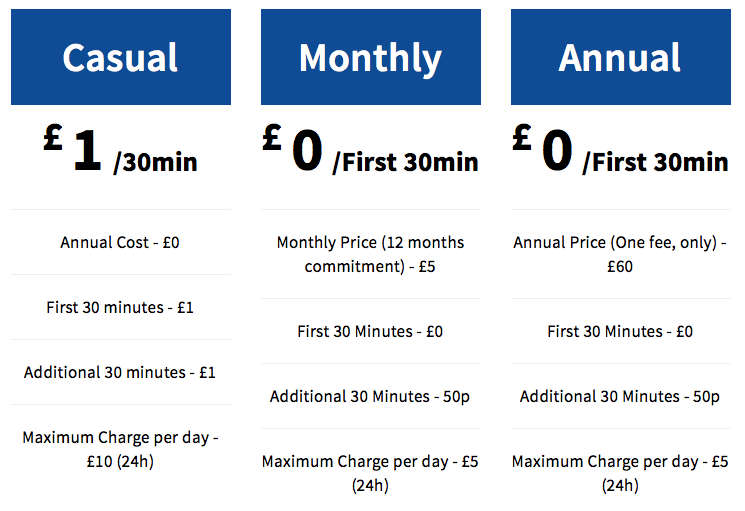 Nextbike was first launched in Bath in 2014 and has had great success in several cities across 16 countries with similar schemes.
Will you be making use of the scheme? Where would you like the stations to be? Let us know in the comments or on Twitter (@cardiffian_news).