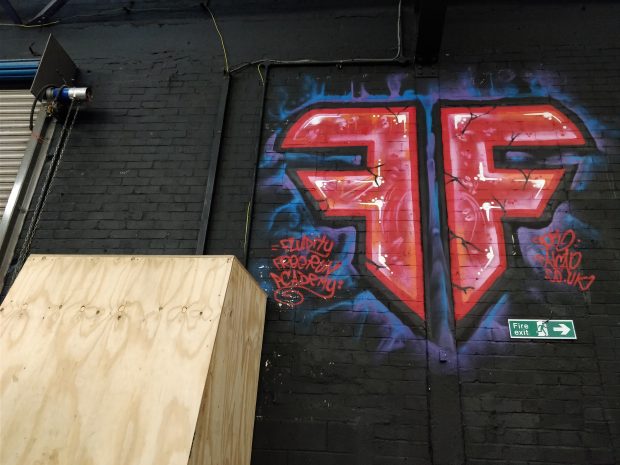 CARDIFF'S first freerunning gym is offering children the chance to get qualifications in a sport originally developed by the French Army.
Fluidity Freerunning Academy holds parkour camps during school holidays, where children learn the history of the sport, build up freerunning routines and complete challenges.
Freerunning, also known as parkour, is a non competitive sport which aims to move efficiently and quickly around urban areas. It was developed by the French Army to complete assault courses and climb over obstructions quickly. 
Frazer Meek, 26, director at Fluidity, says once a child has taken part in a workshop they often come back for weekly sessions.
He said: "Children often keep coming for a long time after taking part in camps. We have children doing qualifications to be young leaders who have trained with us for years."
Children can complete leadership awards to assist the coaches and become role models for new starters. Fluidity is accredited by Parkour UK, their governing body.
Mr Meek and his team ran classes in schools and leisure centres before opening Fluidity Freerunning Academy less than two years ago.
Mia Beechey, whose son has began classes at Fluidity, said: "He loved it and will be back and bringing a friend. He taught himself from Youtube but I wanted him to go to classes to learn how to do it safer and push himself a bit more."
The sport gained traction after popular video game Assassin's Creed hit the market and the community grew on video platforms like Youtube.
But Google Trends shows parkour has been more popular than skateboarding for over the past five years.
Fluidity's classes are not only for children. There are open sessions for all ages and levels of experience.
Nick Collis, 29, who is taking part in a eight week parkour course, said: "I've been coming for two months. I like it because it's a mixture of exercises and you feel great when you achieve new things. I'm quite an active person but it's good to be mentally stimulated as well as physically."
Masters student Sapphire Hill, 25, was at an open session. She said: "I've been coming since June last year and come three times a week. I've lost a lot of weight by doing parkour, which is what I wanted.
"I hated the gym because of 'gym people', here I can just get on with it and everyone is really nice and inclusive. I like learning something as I go instead of just mindless exercise.
"I heard about this place before I heard about freerunning. It's really strange like I think I came to a music and art thing here then thought, oh, cool."
Easter parkour camps begin April 2. See Fluidity Freerunning Academy for more.
The academy is based in Unit G, Pengam Road CF24 2RZ – just off Newport Road.