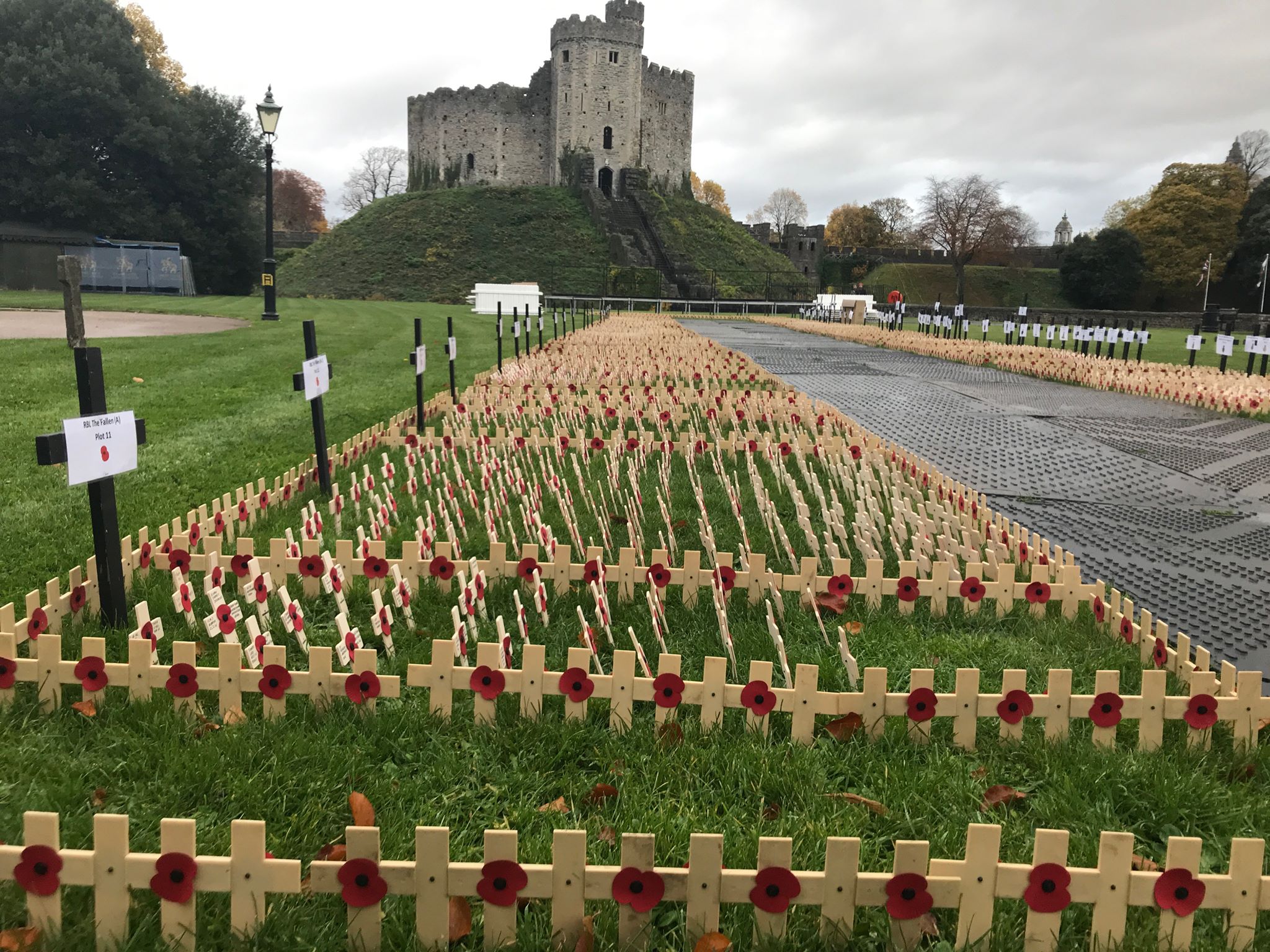 CARDIFF will mark 100 years since the end of the first world war this week – with events across the city aimed at remembering its role in one of the world's bloodiest conflicts.
More than 2,200 of Cardiff's young men lost their lives in the war.
A field of remembrance has been erected in Cardiff Castle, populated by long rows of commemorative crosses and personal messages of reflection from the public.
At the National Assembly for Wales, there will be talks, exhibitions and discussions this week that explore the vital role of women in the Great War and its aftermath.
Grangetown Local History Society are marking the centenary with the publication of a book 'It Touched Every Street' which uncovers the stories of the suburb's 480 fallen service men and women.
The Temple of Peace, on King Edward VII Ave, is running similar services that are trying to understand the people behind the names in their Book of Remembrance this weekend (November 9 to 11).
Reflecting the war's widespread impact of these acts are not just tied to Wales' capital city but also events and installations across the country that see local communities and individuals marking their remembrance in unique ways.
A retired banker in Butetown has trawled the Glamorgan archives to discover the contribution that the merchant navy, particularly African and Caribbean sailors, made to Britain's war effort
Barry, which was a hub for both the merchant and military navies in the war, has had more than 100 wreaths laid at its cenotaph by children from across the Vale of Glamorgan in an event organised by local MP Alun Cairns –  raising £2,940 for the Royal British Legion.
Barry's Women's Institute have also knitted 1,149 poppies, one for every one of the town's fallen, into a curtain which now hangs in Barry Library.
Find more information about events near you as part of Armistice 100