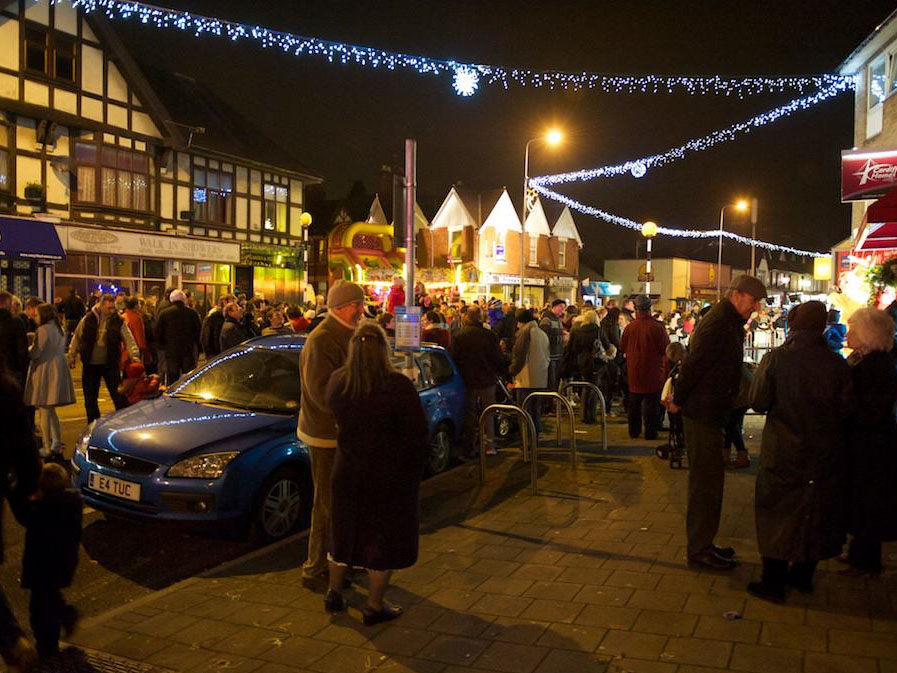 AFTER a disappointing year without Christmas lights, Llandaff North Festival Committee is raising funds to make this season's switch-on one to remember.  
"I think it took a year without having any Christmas lights for the community to pull together," said Sophie Gape, the committee's secretary.  
Llandaff North residents and business owners have joined forces to make this year's Christmas lights display happen.  
"Around £4,500 is required in total for the lights, installation and the running of the evening," said Lewys Wootten, chairman of the committee. 
"We've already received about £2,000 in donations, mostly from traders. 
"We're hoping that 95% of traders will donate as we've had a really good response from them which has been a lot more positive than last year," he said.
"We couldn't do it without them or the locals," added Ms Gape.  
This Friday, The Pineapple Inn will be serving curry and a pint for £8.95 and donating all proceeds to the cause.  
On November 15, Phantom of the Opera star, Peter Karrie, will perform live in concert at Llandaff North community centre.  
Tickets are £10 and available from The Railway Hotel and The Pineapple Inn.  
The final event of the year is a Christmas market on December 8 at the community centre.  
The big switch-on will be on Thursday December 6 on Station Road which will be closed for the evening. 
"It's been a bit complicated, but we've got the road closure and the local police are stepping in to help with enforcing it," said Mr Wootten.  
Local businesses will stay open throughout the evening selling mince pies and mulled wine ahead of the switch-on at 7.45pm.  
TV, opera and radio star Wynne Evans will switch the lights on.  
The evening will include fairground rides, performances from Hawthorne school choir and a local brass band.
A  firework display at The Railway Hotel will conclude the evening.  
"There will be a real buzz down the street," said Sophie.  
"It's exactly what the community needs." 
Anyone wishing to donate or find out more should visit the Llandaff North Festival Facebook page.