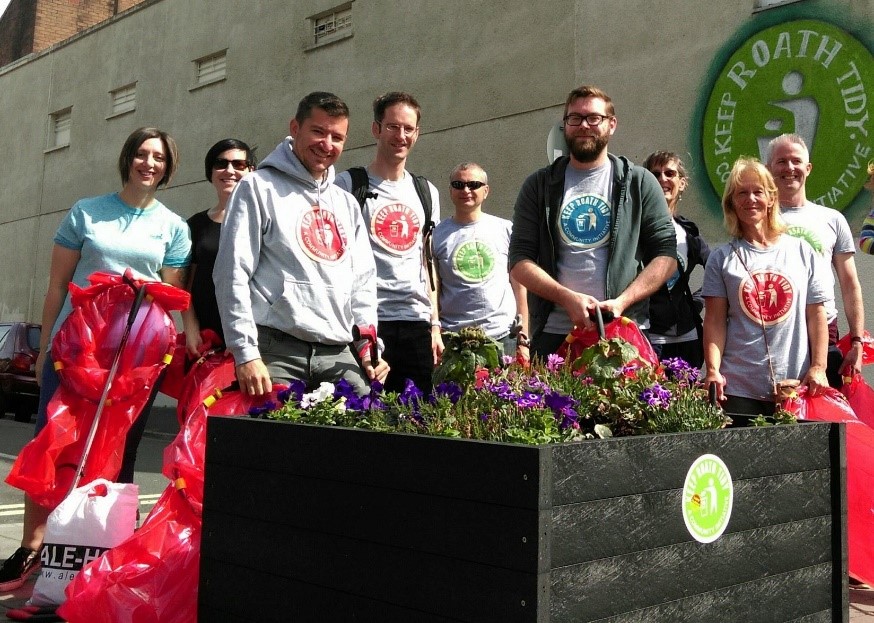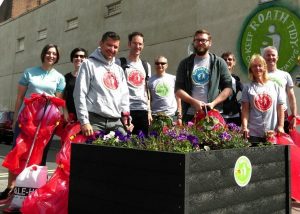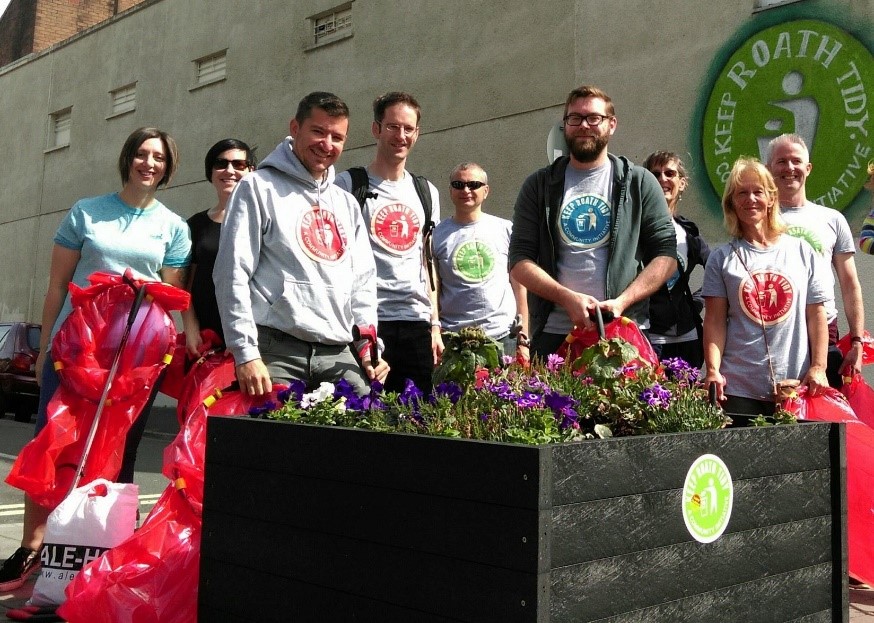 THREE years ago a modest group of three began Keep Roath Tidy, a community project which now draws a regular 20 to 30 litter-pickers each weekend.
The group have enjoyed considerable success in that time, winning the Best Community Campaign Award in 2015, and were recognised nationally with the Cleaner Communities Award last year.
The groups work does not stop at litter-picking. They have been rolling up their sleeves in between picks to refresh their community planter, known locally as the Planter Project; a scheme started by deputy chairwoman Jen Jones to contribute "a little bit of green" to the town.
On Saturday afternoon, team members Hywel Couch, Amanda Darlington and Deb Lennon sat down for their regular drink after a morning of hard work.
Hywel recalled the difficulties the group often has in funding their endeavours. "We were awarded 1,000 pounds to 'green up' Roath. But of course it's very expensive, and it became 'green up Donald Street'."
Amanda recalled her frustrations before she joined the team. "I used to just moan to everyone about the rubbish in the area. But then, with the help of my daughter-in-law, I found this group, and now I'm doing something about it."
The scheme has undoubtedly helped garner a community-spirit in the town, much like the atmosphere within the group itself, according to Deb. "It has been a great way for me to meet new people that I wouldn't otherwise meet. We always meet for a coffee after our pick and chat, and it's become a really nice social group."
There has also been a lasting effect on Cardiff as a whole, with similar groups such as the recently founded Pen-y-Lan Pickers, starting across the city since.
Keep Roath Tidy meet every Saturday morning at 10.30 outside Albany Road Post Office, and are always looking for new recruits. You can contact them on their Facebook page www.facebook.com/KeepRoathTidy/ or at www.keepcardifftidy.com.