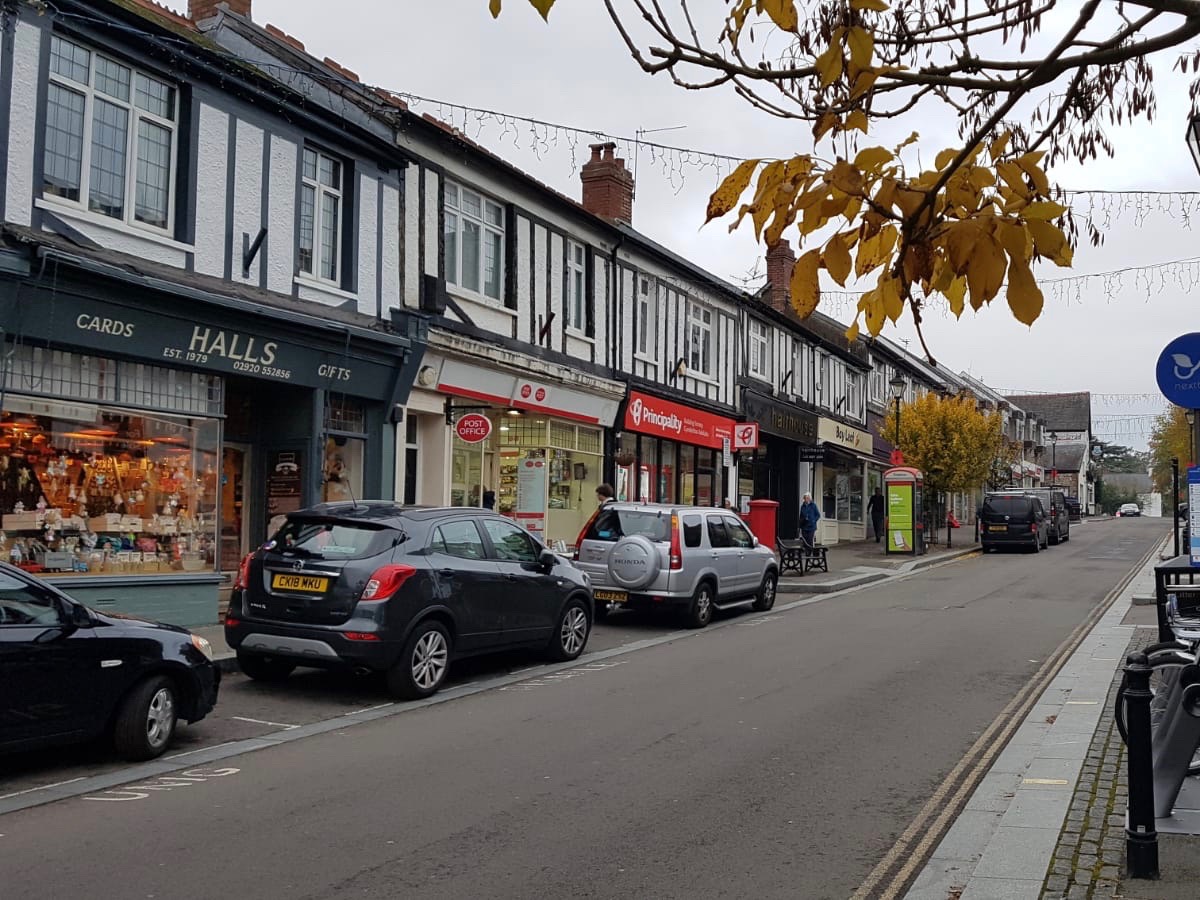 POSSIBLE cuts to business rates have been welcomed by Llandaff shops but owners say this does not solve all the challenges facing High Street.
The Chancellor of the Exchequer announced in his Budget last week that business rates, the tax charged to commercial properties, will be cut by a third for small retail businesses in England.
Llandaff Councillor Sean Driscoll tweeted following the announcement that he was "hoping @WelshGovernment will get the money to do this in Wales. Lets hope they deliver."
The Budget also gave the Welsh government an extra £550 million for the next three years, prompting hopes that a business rate cut would be possible.
Peter Hall, whose shop Halls of Llandaff has been on the High Street for 39 years, compared current business rates to "a big mortgage every month" and welcomed the possibility of a cut.
"I wonder how some businesses survive, retail has never been so tough," he said.
Sarah Thomas from Garlands of Llandaff said "any little would help" in the form of business rate cuts, but added that they were the "least of our problems" while the current road system and car parking facilities were off-putting to customers.
The co-owner of Jasper's Tearoom, Richard Roberts, described the parking situation on High Street as a "nightmare", especially when large lorries make deliveries to Spar or The Butchers Arms.
Mr Robert's also highlighted the lack of a cashpoint since Natwest closed its Llandaff branch as another disadvantage for High Street.
While Mr Roberts said business rates are "too high, definitely", he questioned if the increase in the Welsh government's budget would be large enough to allow cuts in Welsh rates to match England.
Small business rates apply to those with a rateable value below £51,000, although those with values below £12,000 pay nothing.
Business rates in Wales are calculated by multiplying a property's rateable value with another value called the 'multiplier'.
The Valuation Office Agency (VOA) sets the rateable value of a property while the Welsh government set the multiplier.
For the 2018-19 financial year, the Welsh government set the multiplier according to the Consumer Prices Index, which was 0.514.
Whether the Welsh government will change its current rate for the forthcoming financial year remains to be seen.