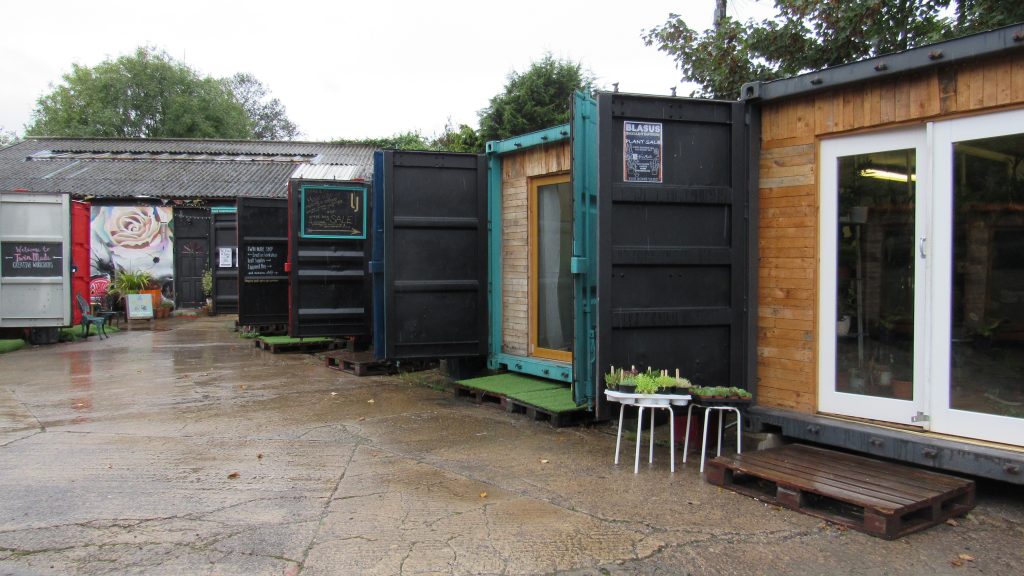 RESIDENTS of an artist community are concerned about the lack of people attending their monthly open markets.  
The Bone Yard is an artist space made of 10 shipping containers on Romilly Crescent Road in Canton, Cardiff.   
On the first Saturday of every month, the Bone Yard holds an open market to give the public a better understanding of what each studio does.  
"This place has only been here for three years. A lot of people tried it initially [but] the money side of it was not important, and that was really hard," Rhona Duncan, the owner of the Blasus, told The Cardiffian.
The Bone Yard is open every weekend, and many of the artists based there run workshops during week days.  
For example, Peggy's Pots and Twin Made, two studios in the Bone Yard, will hold four Christmas craft workshops between November 14 and November 28, 2018.
However, according to Tamzin Ford, the owner of Blossom and Nectar, the open markets are important for the artists.
"We bounce off of each other … the Bone Yard works by having those markets because you can see this energy between everyone."
Charlotte Peacock, the owner of Twin Made, told The Cardiffian: "I didn't have a place to work from before, so I used to go to local pubs and venues to do my workshops, so it's a really good way for people … to start their business and let it grow … and a lot of people who work on their own don't have the suppor."