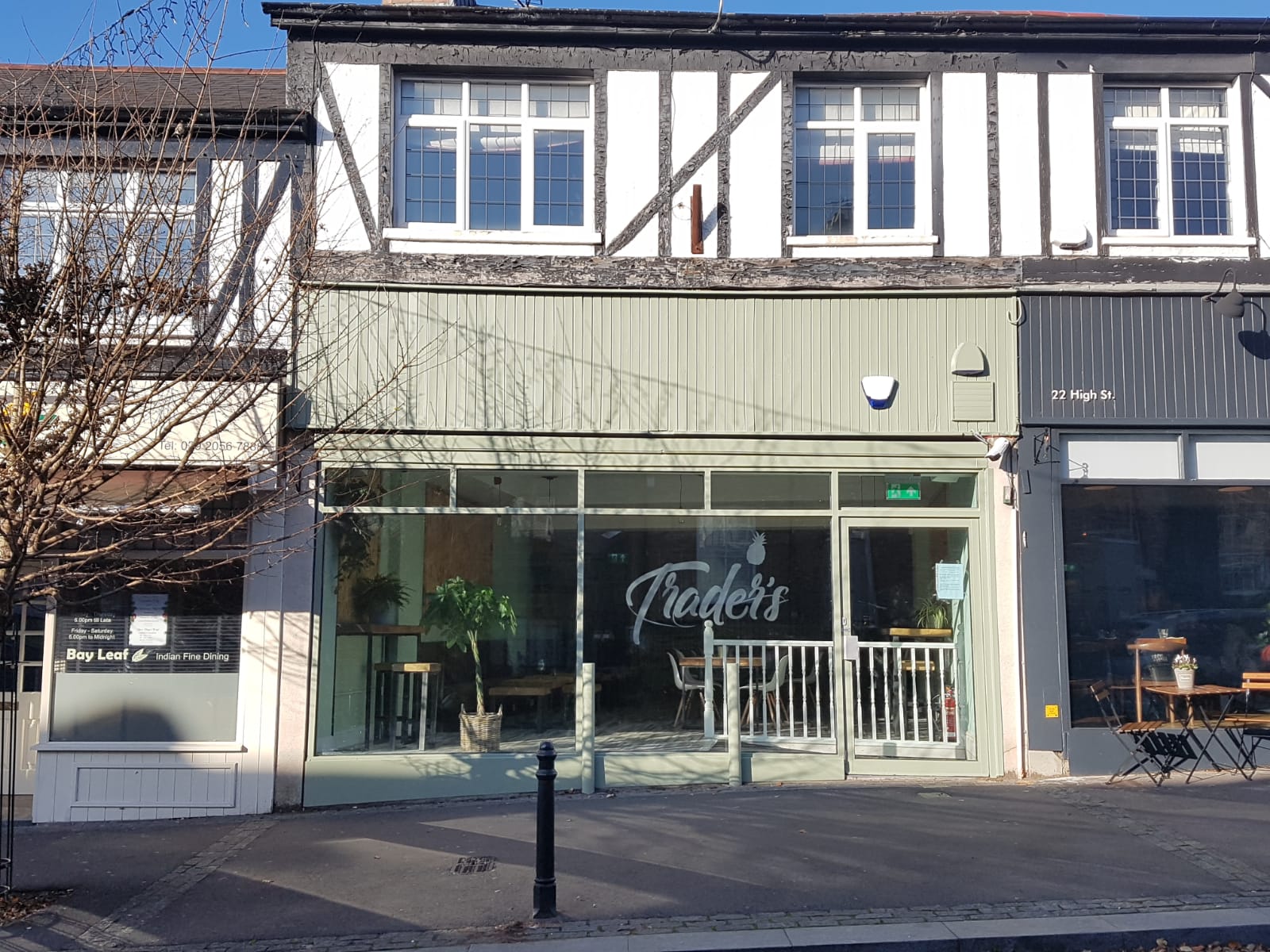 TRADER'S, a new cocktail bar and café in Llandaff has opened its doors after a three-week renovation of the former Ffandangos café deli site.
Business owners Jonathan Braham-Everett and Jonathan Rees, both in their 30s, announced the opening of their new table service cocktail bar and café on social media last month. 
"Renovations were done quickly as we had been waiting to get in for nearly two months. We had our fitters and equipment ready to go in." 
"There were a few long days, but it was worth it. We are really happy with how the ideas came to life!" 
Within 11 days, the site had been rewired, plumbed and painted and was ready for furniture and fixtures. 
Mr Braham-Everett and Mr Rees said the transformation of the site attracted a lot of interest from locals. Prospective customers were able to book tables for Traders' opening night last Friday.
Mr Braham-Everett said: "Throughout the three weeks of renovations the amount of locals that stopped to inquire or congratulate us was brilliant, it really felt like Llandaff wanted us there.
"Opening night was great, we were fully booked from when the doors opened and we had a lot of walk ins later in the evening.
"We had some great support over the two days from locals and local businesses, all keen to try our cocktails". 
One customer said on Twitter, "It was a great night! Nice cosy bar which was needed in Llandaff." 
Another said on Facebook: "Gorgeous decor, nice ambience and fabulous cocktail. Looking forward to our next visit." 
The new bar and café has hired five experienced members of staff who will be working with a brand new gold coffee machine when Traders' cafe opens this coming Monday at 8am. 
Describing their mix of coffee in the day and cocktails in the evening, Mr Braham-Everett said: "We saw a way to offer Llandaff a premium cocktail bar while also offering a nice clean café escape." 
Traders will also be serving a special seasonal hot alcoholic drink for the Llandaff Christmas Lights switch-on next Wednesday.