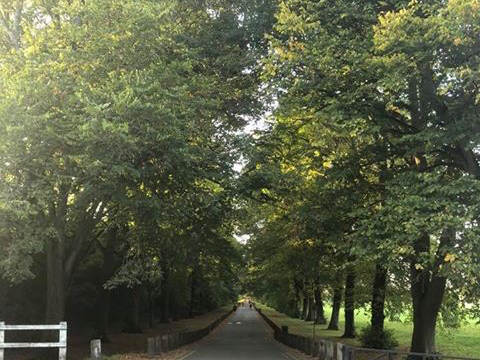 HOW green is your street? The Office for National Statistics has released an experimental data map showing how leafy the streets of Cardiff and Newport are.  
The Data Science Campus is conducting the research using Google Street view. 
Every pixel is assigned a category, which can then be given a greenery percentage value. 
Only Cardiff and Newport have been analysed so far but there are plans to use the research across the nation to better understand the environment we live in.  
"Greenery is really important, especially in the urban environment where it encourages outdoor activities and contributes to people's well-being," said Pontcanna resident, Claire Treweeks.
On average Cardiff has 13% greenery visible from the road while Newport has 12%. 
Cardiff has a very low amount of "green" council parishes with only four parishes qualifying as "relatively green". 
Just 44 out of all the streets in Cardiff qualified as having 50% or more visible vegetation.
Old St Mellons is Cardiff's greenest area with 35% of greenery visible from the roads and is closely followed by Lisvane. 
Pontprennau is also in the top three green parishes in Cardiff and it is home to the greenest street in Cardiff, Ty-Draw Road. 
The lowest result in Cardiff came from Riverside where only one out of 73 roads qualified as "relatively green" and most roads have less than 1% vegetation.
Other built-up areas such as Cathays, Splott, Adamsdown and Roath closely follow Riverside as the least green parishes in Cardiff, all of which have 10% or less visible shrubbery. 
One Splott resident, Alex Mumford said: "I'm not really surprised, there's basically no bushes or plants around, maybe a few trees on the main road but that's it."  
The least green street in the city is Scott Road, which has no vegetation at all.   
On average the results have shown that the further north you travel the more visible greenery you will find on Cardiff's streets. 
You can find out how green your street is here
adamsdown
,
Barry
,
cardiff
,
Cardiff Bay
,
Cardiffian
,
Cathays
,
data
,
Eco
,
Ely
,
Grangetown
,
green
,
llandaff
,
Llandaff North
,
Newport
,
ONS
,
riverside
,
Roath
,
Splott
,
St Mellons
,
trees
,
wales
,
Whitchurch