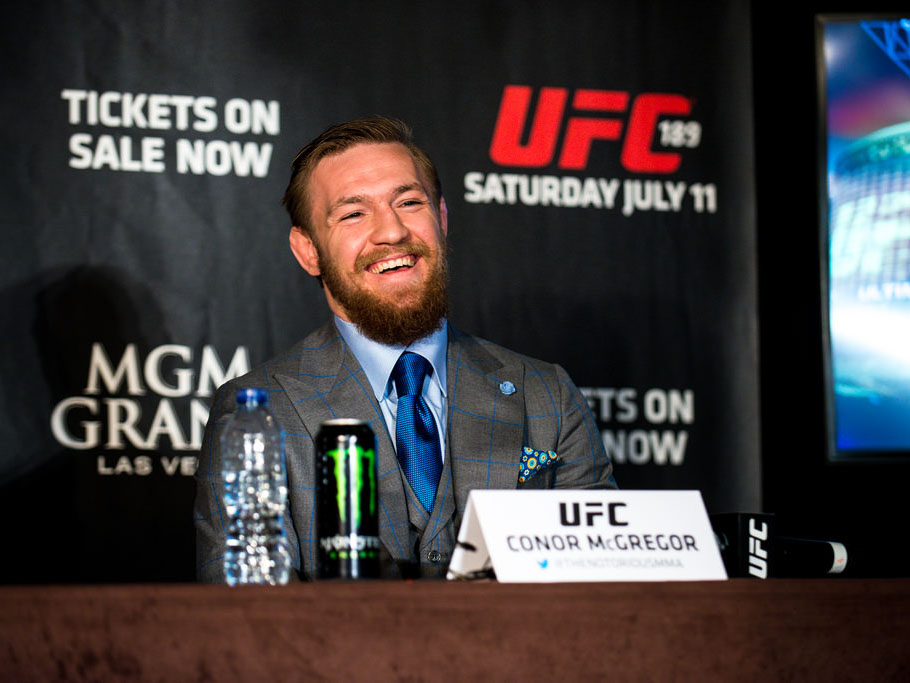 CAGE Warriors is returning to Cardiff for what the organisation is calling the biggest event in its history.  
The Mixed Martial Arts event, which combines striking (punches and kicks) with grappling and wrestling, is heading to Ice Arena Wales on December 8.
In the 16 years since it began, Cage Warriors has enjoyed plenty of success in Britain, playing a part in UFC phenomenon Conor McGregor's rise to the top of the sport.  
Other stars to come through the Cage Warriors ranks include former UFC middleweight champion Michael Bisping, Dan Hardy and Gegard Mousasi. 
CW100 will see undefeated Welshman Jack Shore, from Arbertillery, fight for the bantamweight title against fellow unbeaten prospect Mike Ekundayo, after Nathaniel Wood vacated the belt when he signed with the Ultimate Fighting Championship.  
Shore, 23, is trained by his father, Richard and has a well-rounded skill set. Three of his nine professional wins have been via striking (punches and elbows), five have come through submission (chokes and armbars), and one has come via decision.
His opponent Ekundayo is better known as a striker, with four of his seven victories coming via Technical Knock Out (TKO).
The title once belonged to fellow Welshman Brett Johns, who is now competing in the UFC's bantamweight division.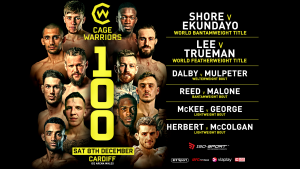 Europe's leading MMA promotion is marking its 100th event with a stacked fight card on December 8 – and will feature fellow Welshmen Josh Reed, of Blaenau, Gwent and Kris Edwards, from Abertillery.  
Unbeaten prospect Shore told the Cage Warriors official website: "I can't thank the Welsh fans enough for the support they've shown me throughout my career, and now its time to finally bring the title home for them.  
"Cage Warriors in Cardiff was an unforgettable night and CW100 will top it. I'll make sure of that," said the young gun, who is undefeated in nine professional bouts.
Last month, Cage Warriors president Graham Boylan couldn't contain his excitement for the event, tweeting: "This card is seriously getting out of control."
"Knowing the fights we have agreed and contracted, I genuinely believe this fight card is going to be a show for the ages. Fights I didn't think would happen are ON." 
Only a few tickets remain on sale and can be found here.