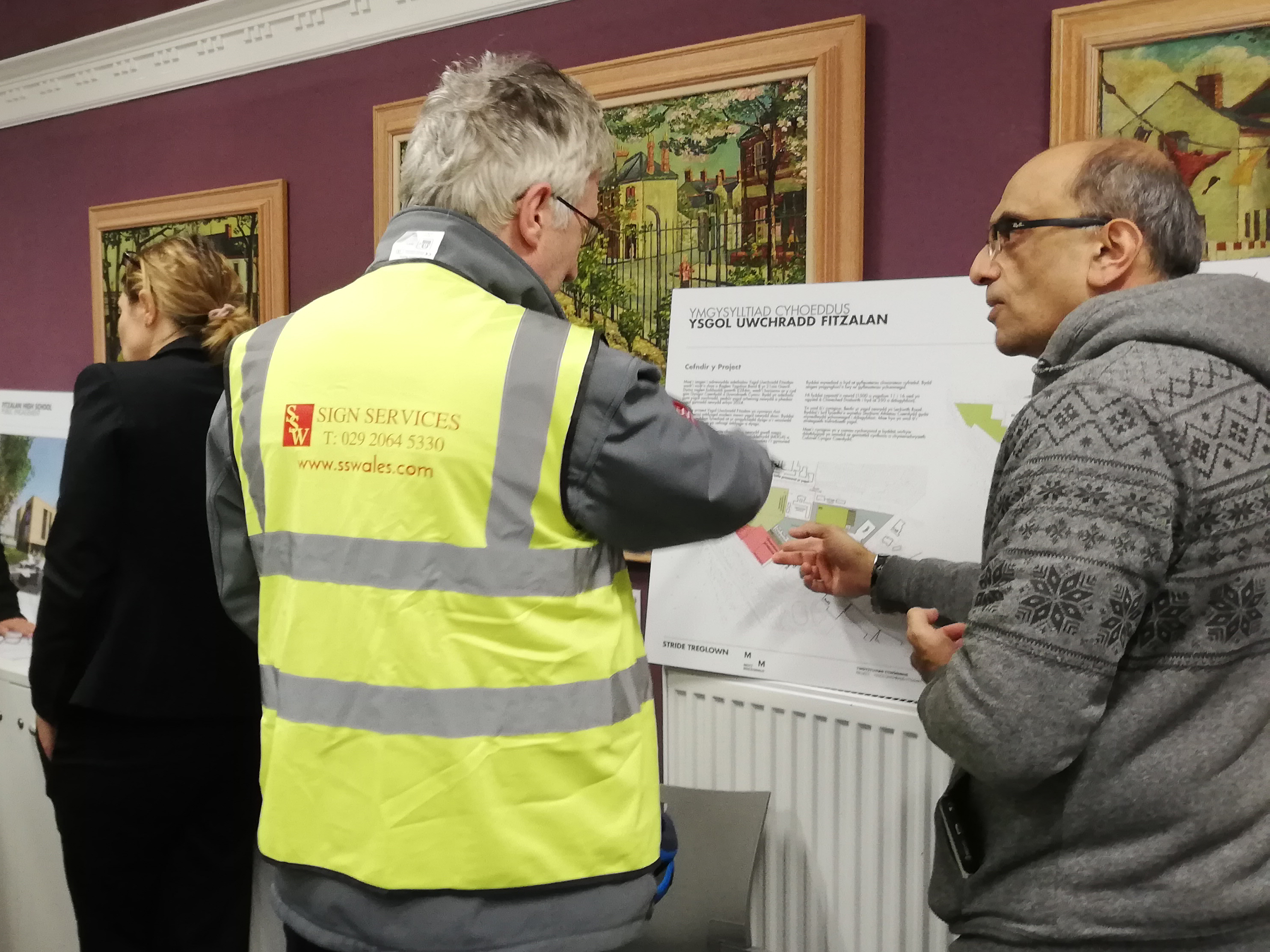 STUDENTS and residents met members of the council to discuss the plan to rebuild Fitzalan High school.  
Councillors revealed the school's proposed floor plans and new location at a meeting held at Canton library on November 21.
The initial plan to rebuild this school was announced in 2017 when 13 schools were granted part of a £284 million investment called the 21st Century Brand B schools programme.  
Fitzalan High school will receive £45 to 65 million of this fund because of the poor quality of its existing buildings and its location on a flood plain.  
Julia Butt, a year 7 student at Fitzalan told The Cardiffian: "I want some hangers for my coat, and a playground or a gym, like they have in some parks. 
"[The school] is nice but black and not really colorful so more colours would be nice," she added. 
Councillor Ramesh Patel, who went to the school himself, said: "This school really needed to be replaced. As a school governor, I know that as well. I think children should have a good building to be educated in rather than a building that has all types of problems,"  
Fitzalan High school is currently between Broad Street and Lawrenny Avenue in Canton.
Under the new plan, it would move across Lawrenny Avenue on to what is now Sanatorium Park, facing Leckwith Road.  
Deirdre Johnston, governor for people with additional learning needs at Fitzalan, said the spread-out nature of the current school was a problem: "Our visual impairment department is on one side of the school in a small area, while the other part of the department is in another building. We are going to bring all of that together."  
Residents of Lawrenny Avenue expressed their frustrations about the future location.  
"We are going to be overlooked. The privacy of our garden is gone," said a resident who did not want to be named.  
She was concerned that her garden would soon be next to a school instead of a park, which could devalue her home.  
A council officer was sympathetic to residents' concernsm but hoped the school's new location would help with traffic problems on Lawrenny Avenue.  
Two schools, Fitzalan and Pwll Coch, are located on Lawrenny Avenue, and in 2016 parents from Pwll Coch started a petition in order to "end traffic chaos." 
The council officer hoped traffic would be redirected to Leckwith Road after Fitzalan is rebuilt, easing some of those concerns.  
The new school will open in 2020.