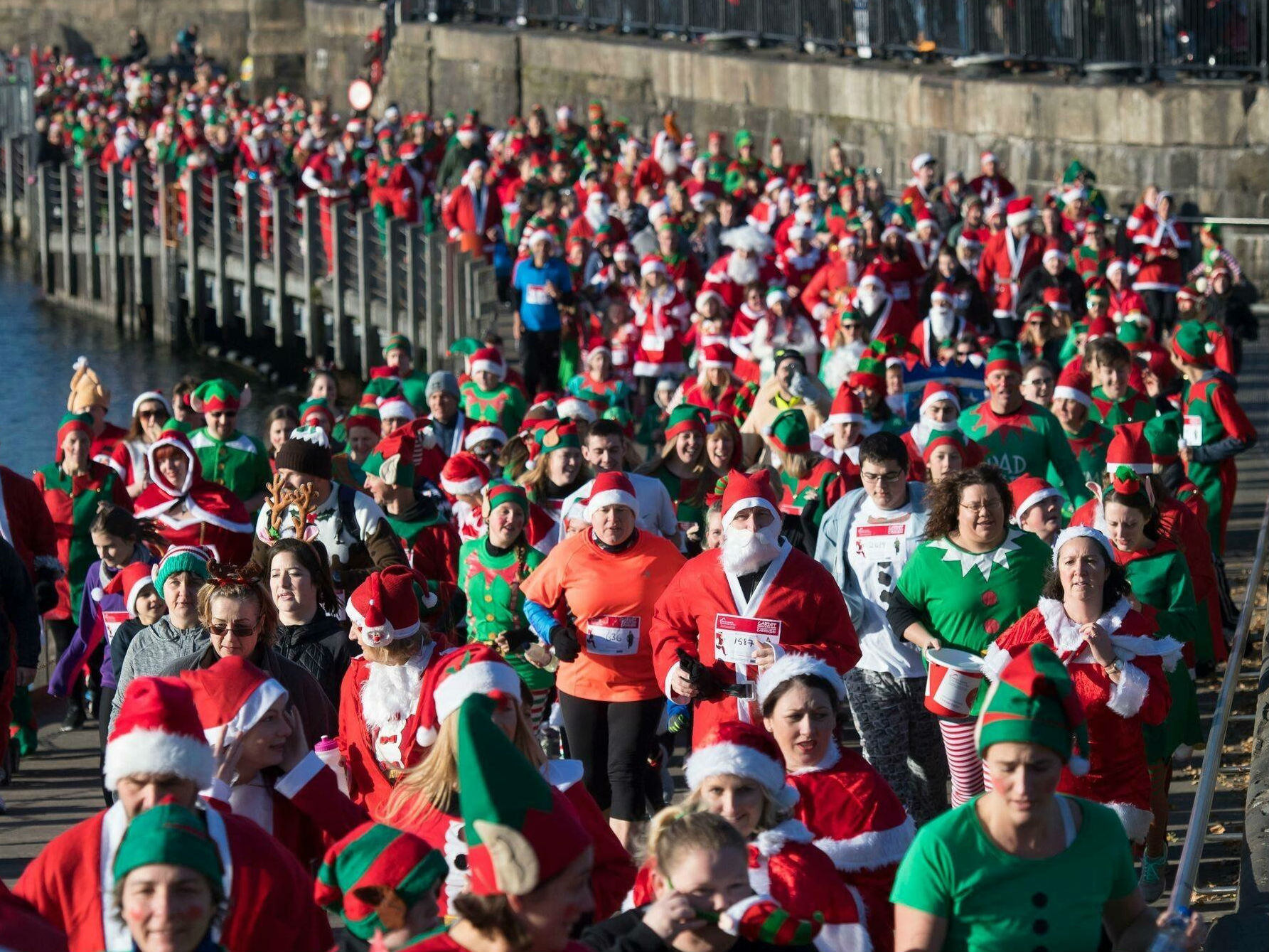 WALES' biggest festive fun-run returns to Cardiff Bay for its sixth year on December 9.
Organised by the Welsh Hearts charity, 5,000 participants in their best festive fancy-dress will walk, jog or run to raise money for life-saving equipment and CPR training throughout Wales.
"About 8,000 cardiac arrests happen outside of hospital every year in Wales. The use of a defibrillator can increase the survival rate by up to 50% – but a speedy response is crucial," said Sharon Owen, charity director at Welsh Hearts.
If someone in Wales suffers a cardiac arrest without medical assistance nearby, the chance of survival is only 3%.
Reflecting the need for wider training in life-saving techniques the Welsh Government last month announced a new life-saving initiative, Save a Life Cymru.
Raising the number of people trained in CPR and the availability of defibrillators in public spaces has been identified as a priority by health secretary, Vaughan Gething.
"Save a Life Cymru will actively target and support groups who are already teaching CPR within their communities. This will strengthen the chain of survival and build local community resilience," said Mr Gething, announcing £586,000 of funding for the two-year programme.
"This work will build on the sterling efforts already made by the Welsh Ambulance Service to teach CPR in schools last October during the Shoctober and Restart a Heart campaigns, when nearly 13,000 schoolchildren were taught CPR."
Volunteers from the Welsh Ambulance Service taught CPR to pupils in 80 secondary schools for Restart a Heart Day on October 16, 2018.
Brendan Lloyd, medical director for the Welsh Ambulance Service, said: "Many people don't realise that if they were immediately able to start CPR should someone suffer a cardiac arrest in front of them, the chance of survival doubles."
Dr Lloyd made comparisons to countries such as Norway, where CPR is routinely taught in schools. The chances of surviving a cardiac arrest in Norway are 25%, compared to 8.6% in the UK.
Entrants are still being accepted for the Santa Dash on 9 December at a cost of £10 per runner, or £30 for a group of four. Mulled wine and other festive treats will be available after the fun-run, supplied by Cardiff vendors. The event starts at 10am in Roald Dahl Plass, Cardiff Bay.