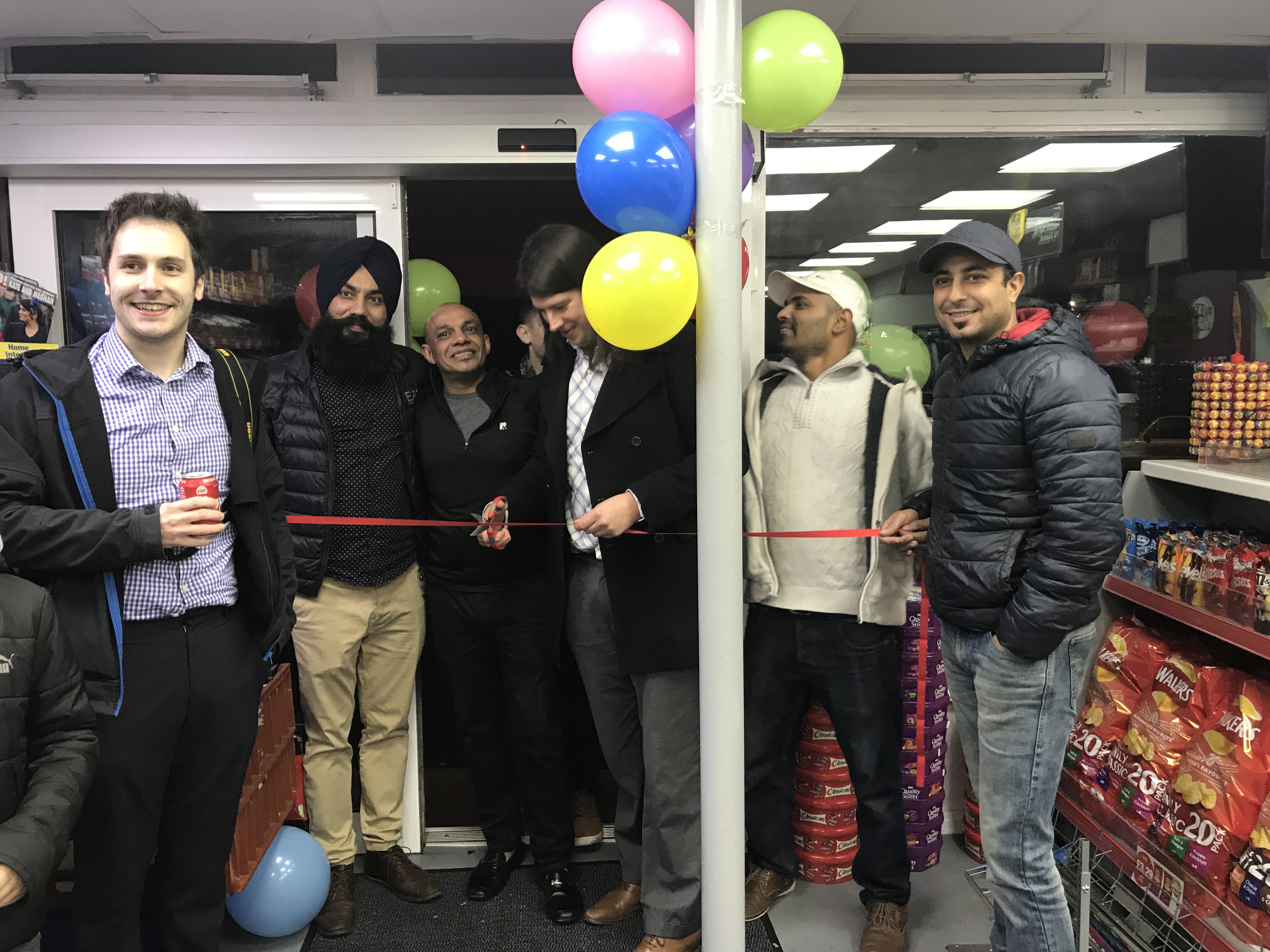 THE expansion of a convenience store in Llanishen has left an empty unit next door, and the owner wants the community's help to fill it. 
Owner of Fishguard Road Convenience Store, Manjinder Singh, reopened the store after moving into the unit next door, which has been left empty for several years. 
He is now looking to the people of Llanishen for suggestions as to what they would like to see in the old unit as he hopes to deliver something that will benefit the community. 
Mr Singh, who moved to Cardiff from India in 2002, has been running the convenience store for four years and acquired the additional unit last March. 
He decided to move into the attached unit as it is a lot larger than the other, allowing him to provide a wider range for customers.  
According to a report by the BBC, convenience stores like Mr Singh's are expected to survive, despite 2018 being the worst year for profit in over a decade. 
This is because they do not have to compete with online retailers, and some even help them by serving as pick-up and drop-off points for deliveries.  
Nimesh Shah, an employee of Mr Singh's, says convenience stores like this one serve the community. 
Mr Shah said: "Last year, when we had really bad snow, we came in and we made sure that there was enough stock in the shop, we went out into the community and delivered bread and milk to those who needed it – you do not get that in a super market." 
He added that Mr Singh's ethics is what keeps the shop going. 
"He opens up every Christmas Day, and when I ask him why, he said 'if only one family have forgotten their gas or electric, then it is worth staying open, just for them'," said Mr Shah. 
The convenience store is open from 7am-9pm Mon-Thurs, Fri-Sat 7am-9.30pm and 8am-9pm on a Sunday.