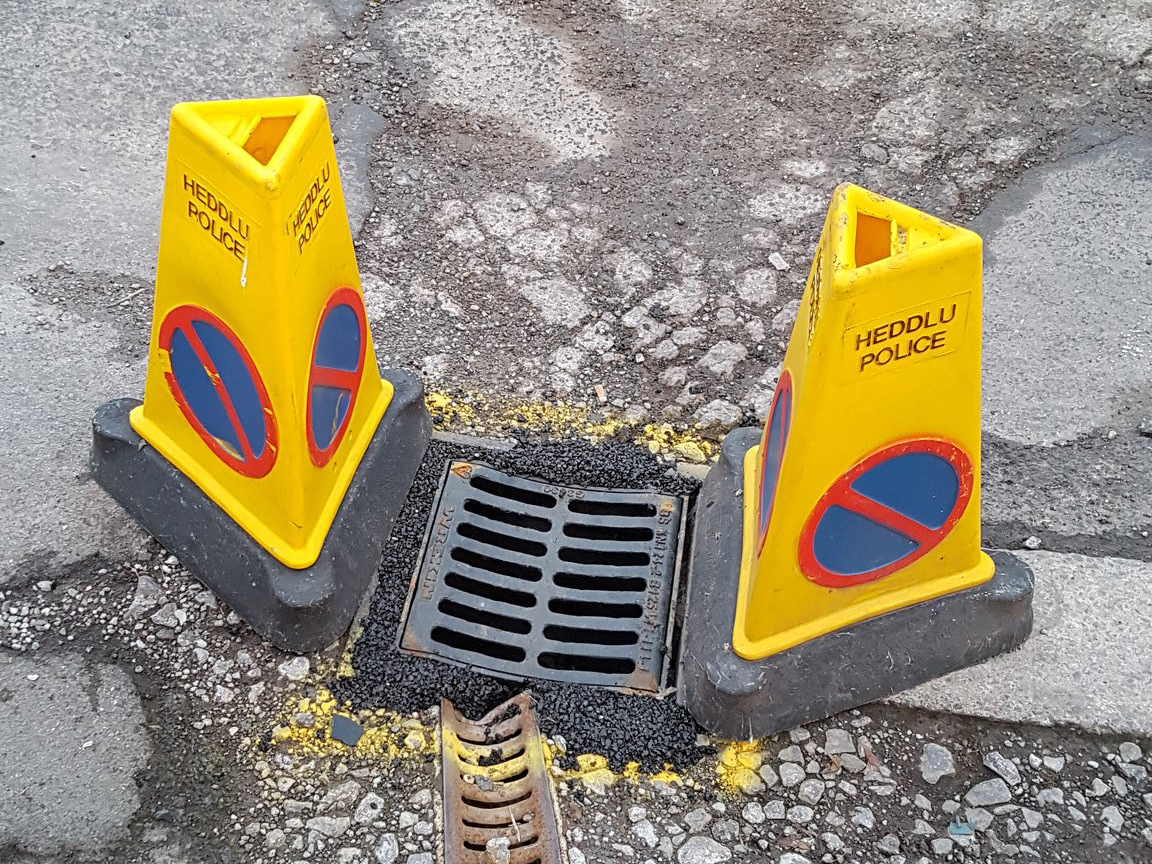 CARDIFF Council have asked the public to help them catch thieves who have stolen 76 drain grates since January 8, costing the tax payer around £20,000. 
The council had already spent nearly £43,000 replacing around 125 drain grates that were stolen between mid-July and October last year. 
When grids are stolen the Council say they have to make the area safe and replace the grate with a new lockable grid which cannot be lifted out by hand. 
Councillor for Riverside, Caro Wild, the Cabinet Member for Strategic Planning and Transport, said: "There are two issues here. 
"Firstly, in terms of safety, the thefts are leaving large holes in the ground which is dangerous to both drivers and pedestrians. 
"Secondly, the matter of cost to the tax payer and the staff resources that have to be put in place to carry out the work." 
Thefts have been reported across the city, with drain grates stolen in Cyncoed, Rumney, Llanishen, Penylan, Roath, Pontprennau, Thornhill, Radyr and St Mellons. 
The council believes that thieves are stealing the grates to sell on as scrap metal. 
The grids are made from cast iron which, according to a statement from Cardiff Council, has a scrap value of between £100-160 a tonne. 
The council say each grid weighs around 45kg, so the council estimates the thieves will have made a maximum of £340 from the stolen grates while the replacement work is predicted to cost £20,000. 
Llandaff Councillor Sean Driscoll said: I've been saying for some time, I think as a council we need to be offering a better service when it comes to collecting waste from residents, especially scrap metals. 
"As scrap metal increases in price, so do the number of scrap metal collectors on the streets of Cardiff." 
Coun Driscoll also said that he thought if the council worked with local licensed scrap merchants it would help the council hit recycling targets and would help reduce the number of unlicensed collectors who may be buying stolen metals. 
The scrap metal market is regulated to try and prevent this from happening. 
Scrap metal dealers need to have a license from the local authority and keep a record of the goods they trade. 
It is illegal to buy or sell scrap for cash, payment should be made by electronic transfer of cash so there is proof and a trail of payments made. 
Coun Wild appealed to the public for help. 
"If anyone sees anyone removing these grids, please report it to the Police. 
"Even if they are wearing high visibility jackets and look like they are carrying out official business, do not approach them, but take the details of the location, the registration of the vehicle they are using and a brief description of those offending and report it to 101," said Coun Wild.