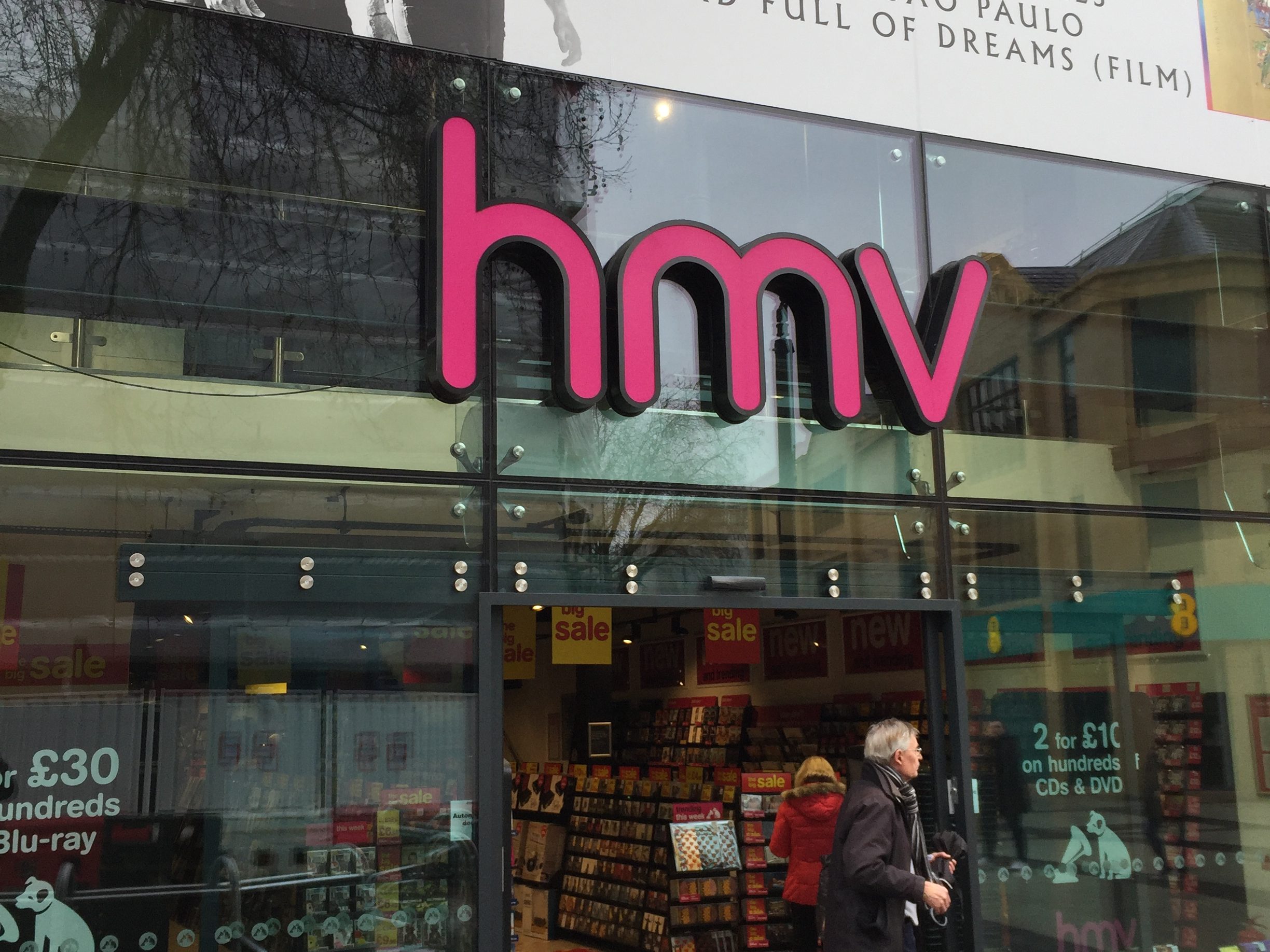 CARDIFF'S HMV store on Queen Street has been saved after the iconic music brand was bought by a Canadian company.
Businessman Doug Putman, who runs the Sunrise Records, announced this morning that he had bought HMV after out bidding rivals including Mike Ashley, the Sports Direct owner.
The announcement revealed 100 stores employing 1,487 people would be saved, but 27 stores and 455 jobs would go.
After initial worries for the future of Cardiff's store, it has now been confirmed by administrators KPMG that it is among the stores being kept open.
This came as good news to staff in Cardiff who felt their popularity among shoppers and unique offering would prove pivotal to finding a solution to the company's woes.
Although the Cardiff branch has been saved, HMV, which collapsed into administration just after Christmas, will be closing its iconic Oxford Street store.
In a statement Mr Putman, who bought HMV's Canadian business in 2017, said: "We are delighted to acquire the most iconic music and entertainment business in the UK and add nearly 1,500 employees to our growing team.
"By catering to music and entertainment lovers, we are incredibly excited about the opportunity to engage customers with a diverse range of physical format content, and replicate our success in Canada."
The announcement that the Cardiff store had been saved was welcomed by shoppers in Queen Street today.
Jarred Jones, 21, from Tredegar said: "I visit HMV at least two or three times a month every time I come up to Cardiff as there isn't one near me.
"I still like to buy DVDs from there even though you can now find everything on Netflix, I just like having the DVD. I'm glad the store could be saved."
Ray Jones, 60 from Newport said: "I am glad that jobs could be saved. I don't come here all that often but I do like to look at whats on offer."
Doug Putman speaking on BBC Radio 4's Today Programme said that 27 stores will close because of high rents.
"Unfortunately, as rents continue to go up it's not feasible to keep those stores. You can only lose so much money on those stores before you need to make a change. Unfortunately rents are just very high at this time."
Geoff Taylor, Chief Executive of British Phonographic Industry and BRIT Awards, said: "We are heartened that the large majority of HMV stores will continue to trade under the new ownership of Sunrise Records – a business with a successful track record in entertainment retail in Canada. 
"There is still a resilient market for recorded music on physical formats – last year accounting for over a third of all music consumption. 
"Fans value the collectability, artwork, liner notes and great sound quality of music on CD and vinyl. With new investment and the support of labels, HMV can continue to offer music lovers the pleasure of browsing and buying physical music on the High Street.
"We hope that Government will play its part in helping to sustain important employers like HMV by reviewing the high levels of business rates that disadvantage physical stores compared to online traders. 
"Meanwhile, we wish the new owners and the staff the very best as the chain heads towards its centennial celebration in 2021." 
Sunrise Records took over 70 HMV store sites in Canada after the chain went bust there in 2017 and has more than 80 outlets.
These are the locations HMV is closing with immediate effect:
Ayr
Bath
Bluewater
Bristol Cribbs
Chichester
Exeter Princesshay
FOPP Bristol
FOPP Glasgow Byres
FOPP Manchester
FOPP Oxford
Glasgow Braehead
Guernsey
Hereford
Manchester Trafford
Merry Hill
Oxford Street
Peterborough Queensgate
Plymouth Drake Circus
Reading
Sheffield Meadowhall
Southport
Thurrock
Tunbridge Wells
Uxbridge
Watford
Westfield London
Wimbledon