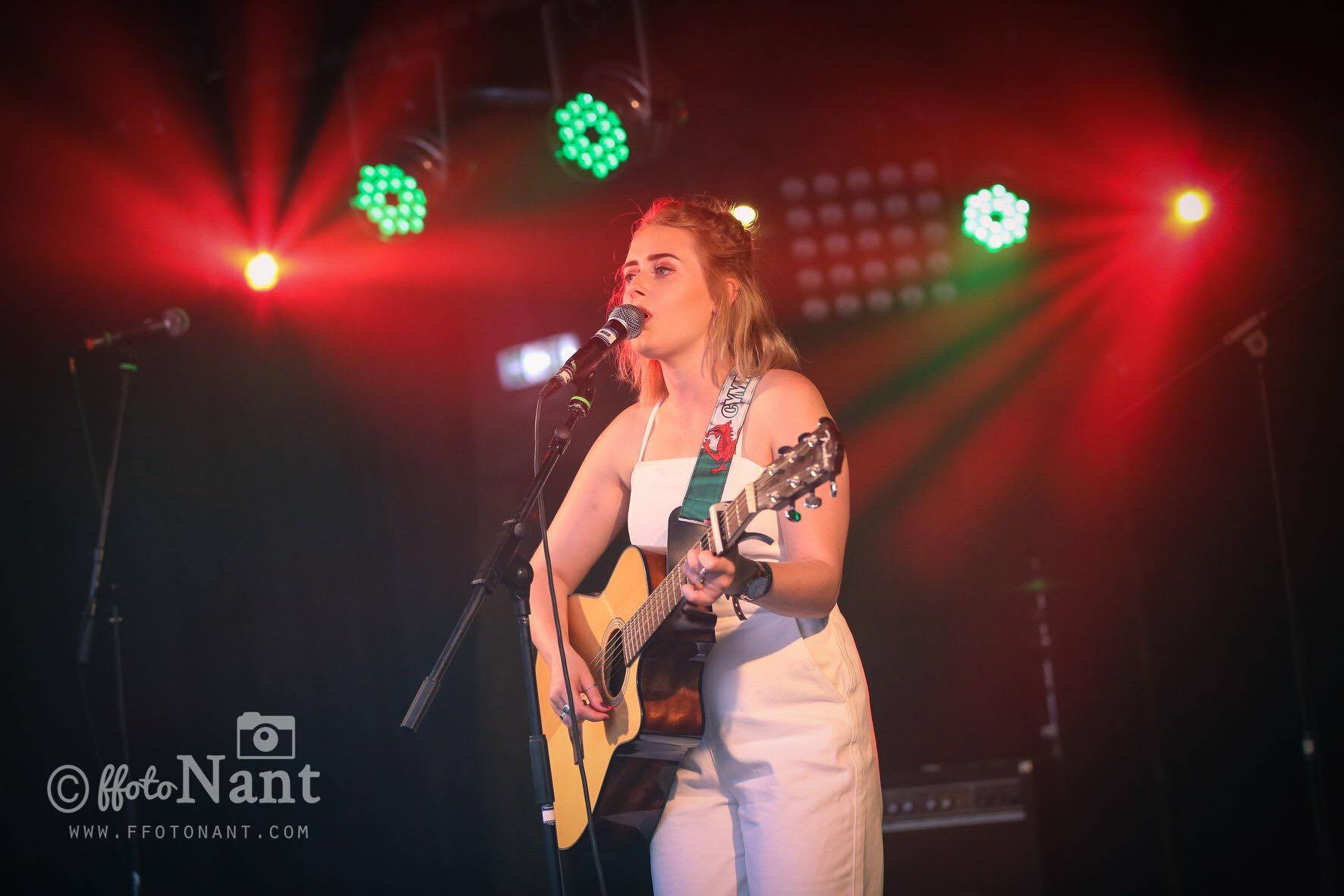 "WELSH Language Music gives me the opportunity to identify with the nation," says Russell Jones, 61, an audience member at the City Arms pub in Cardiff. Russell is attending one of the many gigs being held across Wales today as a part of Dydd Miwsig Cymru.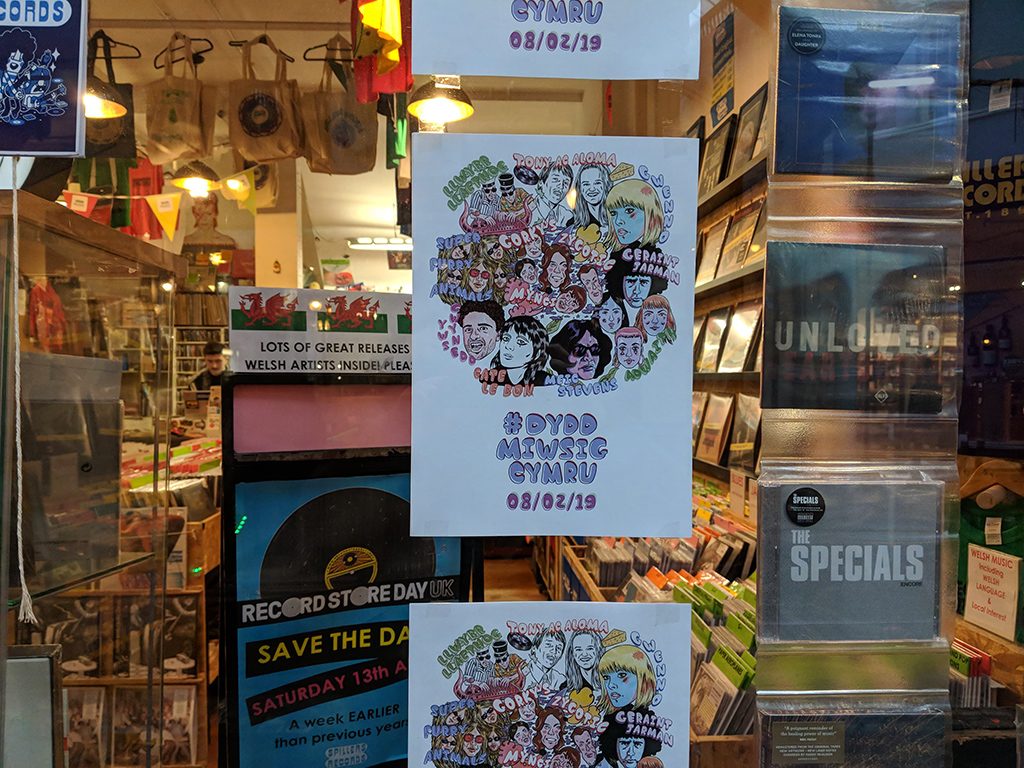 Welsh Language Music Day, is being celebrated today, as artists, radio stations and even supermarkets are encouraging people to listen to a different form of music.    
"Since it is my first language, it always felt right to sing through the medium of Welsh," says Glain Rhys, 20, a Welsh-language folk singer studying at The Royal Welsh College of Music and Drama. 
Glain got involved with Welsh language music as a teenager and has pursued it as a career ever since.
"Welsh music is booming at the minute and I really hope days like this inspire the next generation of artists to start writing their own stuff," she said. The 20-year-old folk singer has performed across Wales and says that her music has evolved over time.  
However, Glain says that performing in Welsh has meant that she's connected with the language in a way she ordinarily wouldn't.
"My music varies so much depending on what I listen to, but there's so many different types of Welsh music out there. I'd say that some makes me connect with the language more than others, especially folk. It definitely inspires my music."  
Dydd Miwsig Cymru's free feature event, at Clwb Ifor Bach, is hosting various artists in celebration of Welsh music. Elan Evans, 25, who organised the event, emphasised the importance of events like this. "Welsh music is really, really good and there's a lot out there. We put these nights on to make it more accessible." 
Clwb Ifor Bach hosts monthly Welsh music nights. Elan tells me that these nights attract a different crowd. "There isn't a particular genre of Welsh music, as it crosses so many. That's why to us at Clwb it's so important. It's not necessarily about the language but getting people taking something they've never heard before home with them and adding it to their playlists." 
Elan added that: "You get some really incredible artists, and what this day and our events like Twrw do is let artists sing in what they're most comfortable with. Music is important whatever language it's in."  
One of the main highlights of Dydd Miwsig Cymru is that it gives people a way to interact with the language and the nation in a deeper way.  
Dyma beth mae darlledwr radio, plymwraig awyr hynna'r byd a sled raswraig Olympaidd yn meddwl am fiwsig Cymraeg ?

Discover what a radio presenter, the world's oldest skydiver and an Olympic bobsleigher think of Welsh language music ?#DyddMiwsigCymru pic.twitter.com/gLNFrvsuQN

— Dydd Miwsig Cymru – Welsh Language Music Day (@DyddMiwsigCymru) February 6, 2019
"I'm learning the Welsh language, as part of a Welsh Assembly initiative," says Alix Gladwyn-Jones, 40, a primary school teacher who was at the City Arms gig.
"For me it's good to know there are different outlets to learn Welsh. When I listen, I get to recognise different words and it's a more immersive way of learning." 
In a similar vein, father and son Russell and Rhys Jones, 61 and 27 respectively, said that Welsh language music gives them an opportunity to enjoy Welsh culture. 
"I speak Welsh," said Russell, "as a former learner, it means I can now embrace the culture and identify with the nation."  
Rhys added: "There's a lot of good stuff out there and it doesn't get the recognition it deserves. Events like this draw a new audience and boost the Welsh music market."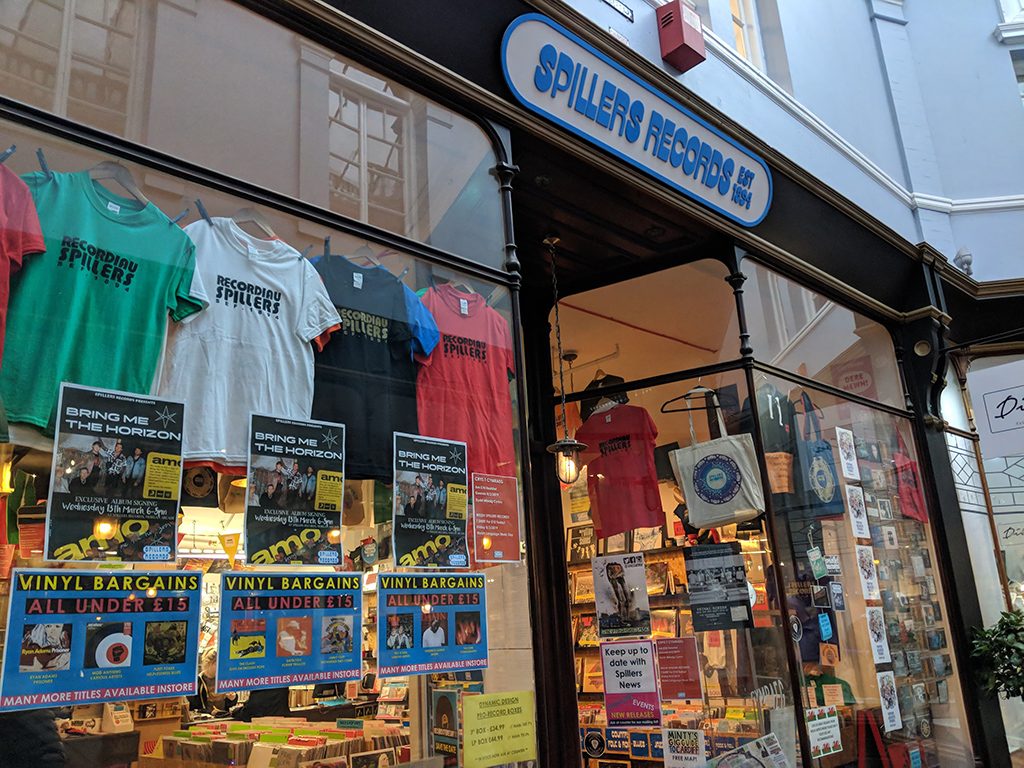 In Cardiff, Spiller Records in the Morgan Arcade aims to help distribute Welsh music. Claiming to be the oldest record shop in the world, Spiller Records encourages the year-round promotion of Welsh-language music in various genres.  
"We do choir, folk and traditional but also Welsh reggae. We're constantly selling the stuff and there's so many exciting new bands," said one of the staff. "There's so many exciting new bands and it's good music. We're in Cardiff, in Wales so it's local interest stuff. We want to sell it," he added.
For all details of the various bands and artists performing, as well as all the events taking place visit the Dydd Miwsig Cymru website here.