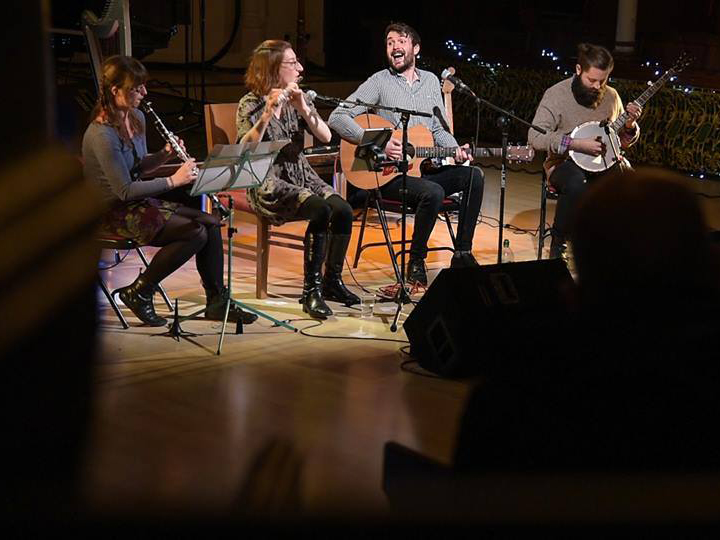 A CELEBRATION of folk and Celtic music will be coming to Cardiff next month, when some of the nation's most exciting up and coming artists arrive in Roath.
Welsh singers and songwriters such as VRï, The Backroom Band and Cardiff's own Gareth Bonello with The Gentle Good, will join many others at The Gate on March 2 for a day-long celebration.
With tickets selling fast, around 200 people are expected – which will be the biggest turn-out for an event at the venue to date.
"We could have tried to sell more," said festival co-ordinator Joe Marvelly, 28, "But we wanted to make sure the venue wasn't too overcrowded.
"We want an atmosphere where people can listen comfortably and the artists don't have to struggle to be heard."
The converted Presbyterian Church – which is home to a dance studio and impressive art gallery – allows for a connection between the audience and performers. And like many places in artsy Roath, appreciating the music is paramount.
"Like our events before it, while there will be more here, we want to maintain our approach in trying to shape the festival in a way that people can come and be totally engrossed in the music," said Mr Marvelly.
As well as supporting local talent, the event is also open to artists from further afield.
Staff member Helen Tower, 25, said; "At The Gate we want to celebrate creativity in all its forms, and we are really excited that folk music is starting to have its own home in Cardiff.
"We believe that everyone is creative whatever that looks like, and that life is better when you can be free to explore that."
The initiative has received funding from Arts Council Wales, without which the event would "not have been possible", according to Ms Tower.
"They have helped us get it off the ground and they do great work in investing in local artists and Roath too.
"We're really excited about I. With that many artist performing on the same day – it's going to be the first event of its kind."
The event will conclude in a community fashion befitting of Roath's art scene, arm in arm with Scottish Ceilidh dancing.
Tickets are available here.