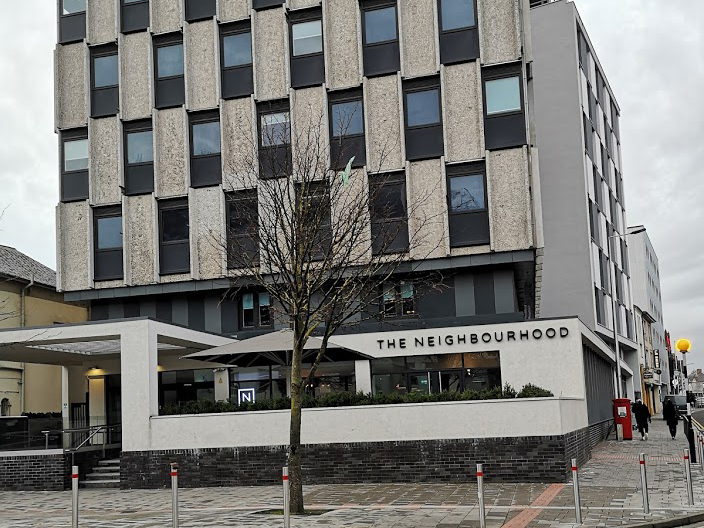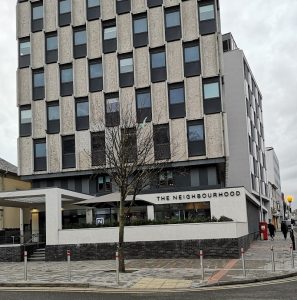 CARDIFF is rife with student accommodation.
Traditionally, this has meant student halls or terraced houses converted into flats.
The city is, however, seeing an unprecedented increase in PBSAs – Purpose Built Student Accommodation – which are considered to be luxury apartments and therefore popular with developers.
There are 12 PBSA buildings in and around the city centre, with rooms often costing up to £1,000 a month.
This can bring a mix of problems – including fly-tipping and parking difficulties – to an area, but some PBSA owners are trying more than others to help develop community links.
Among those buildings is The Neighbourhood, a luxury block of flats in Roath.
The Cardiffian spoke to residents of Roath and Cathays about their concerns, and Seriashe Childs, residential manager of the block of luxury flats.
'Whoever thought to put students with people that have children should come and experience it'
Cathays resident Carol Bennison believes a lack of thought is given to people who have lived in an area for a long time before such properties are built.
She said: "I am all for high-rise student accommodation, but it should be away from other residents.
"We shouldn't be subjected to rowdy students on their way into town, who feel it is acceptable to bang on people's windows and doors."
What is clear upon visiting The Neighbourhood is the lengths the staff go to in order to ensure the students, many of whom are foreign, understand the culture.
Mr Childs said: "We have a challenge to educate our current students to show respect. From not parking in someone's permit spot to talking more about recycling and not being too rowdy, it is in all of our interests to get along."
He says he is not averse to talking to local people regularly.
"It is something that I haven't seen in Cardiff, where a group of residential managers go to a meeting with local residents and discuss what the issues are.
"If the council are really interested in binding us together, we should meet every six months to allow residents to voice their concerns and understand our operational difficulties."
'Can you let your empty rooms to homeless people?'
Many residents that spoke to us wondered whether such expensive rooms could be filled sufficiently.
Sue Cole, from Roath, suggested that rooms that were not being used could be used for non-students, particularly the homeless.
"We've only been open for just over two years, said Mr Childs. "The first year we filled and we currently have 70 to 80 percent occupancy.
"From a business perspective it is not in our interests to have any room empty, but unfortunately we have a remit where we have to let to students only. If not we would have to apply for a change of use, which is not easily achievable."
Excess rubbish adding to 'slum-like' areas
A major concern of residents is the amount of rubbish that overflows onto the streets when so many people are living in a relatively small area.
Hanaa Gailani, who lives in Cathays, said: "The level of rubbish makes the streets look disgusting.
"I think it is because most students are here on a temporary basis and don't really care how the area looks."
Local community group Keep Roath Tidy has also raised concerns about the bins being left on the street for over a month, as well as a lack of recycling.
"The only reason our bins are on the street is because we are waiting for the construction company to hand over the bin area," said Mr Childs.
"Then it will be all in-house and the bins will not be out on the street.
"We have three bin pick-ups a week, so very rarely are there issues with too much rubbish. I think this is an issue that should be focused more towards student houses."
The group also suggested that PBSA buildings may not be recycling correctly, by putting all waste in big bins.
"As we don't yet have a bin store we can't yet recycle, but that will be sorted very shortly.
"A lot of the students that I look after now don't understand bin collections fully, so it is our duty to make sure they understand."
'Are you discouraging car-ownership among your students?'
In such a congested area with limited car parks, parking concerns were unsurprisingly raised.
Roath resident Rachel Lawrence said: "I don't see why the council and university can't follow other cities where car ownership among students is discouraged.
"Students don't pay council tax, so if they bring a car they should be required to pay a higher price for a residents permit."
It is something that Mr Childs accepts is a huge concern, and does not know how it can be resolved in the near future.
"Some students have contractual obligations not to bring vehicles. But how will we know if they park 200 metres down the road? It is a problem that is very difficult to police."
The council have been contacted for comment in relation to a possible meeting between accommodation services and residents, but are yet to respond.