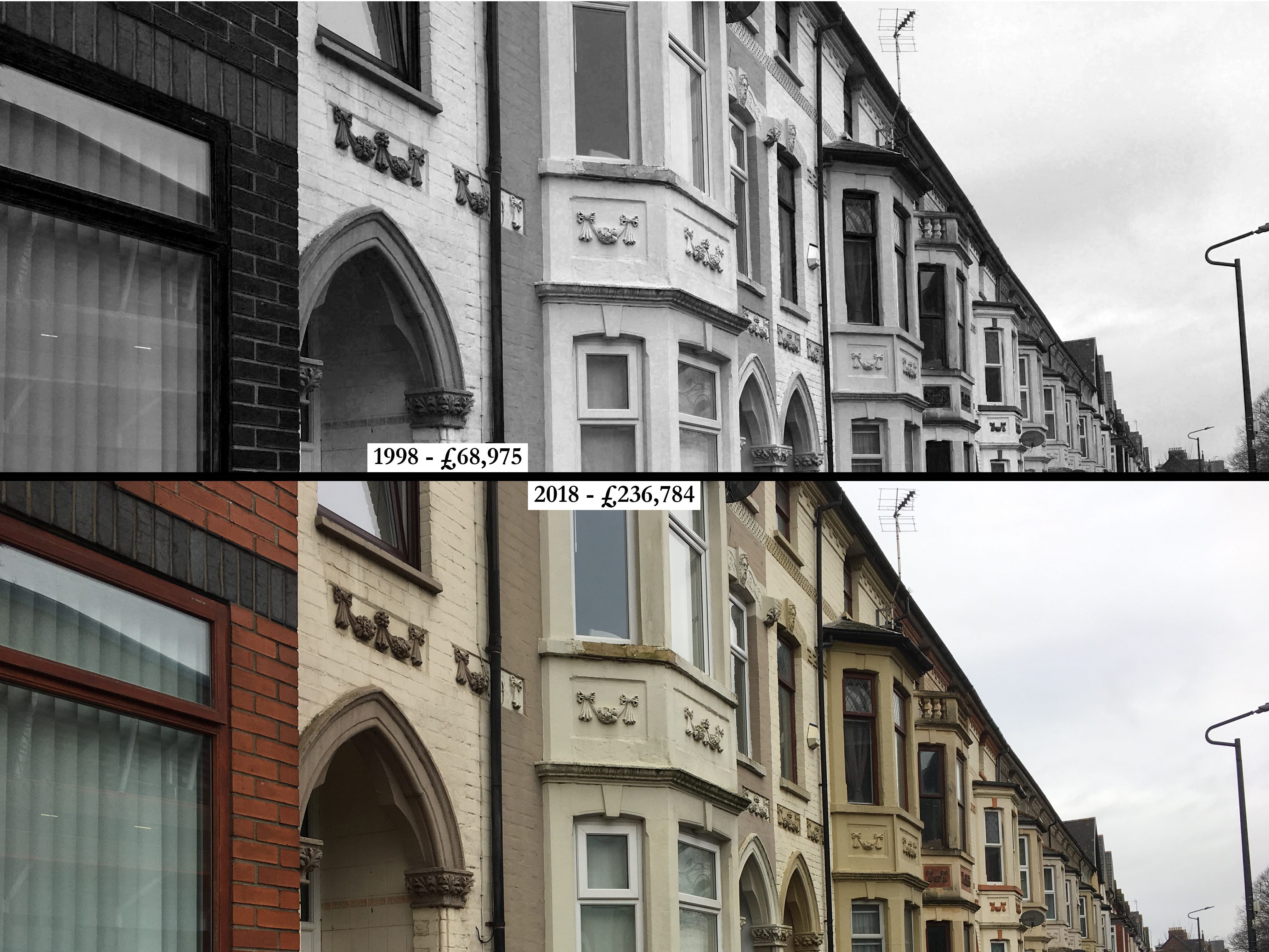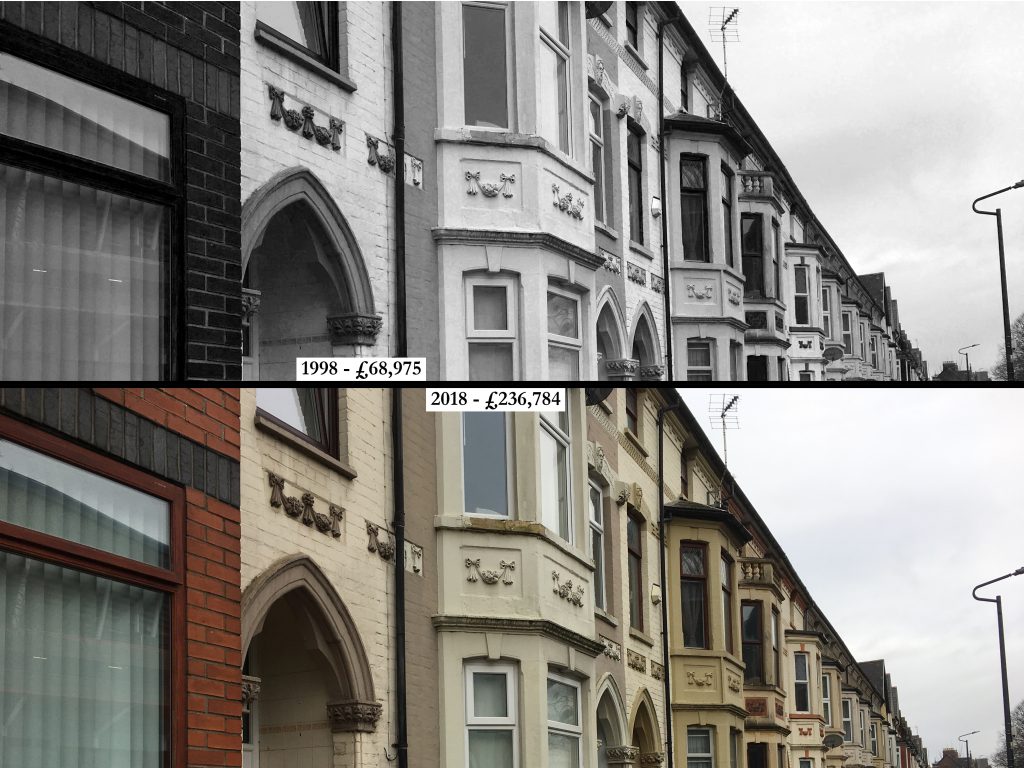 HOUSE prices in Cardiff have soared 240% in two decades, outstripping the average rate of inflation by 167%.  
Latest figures from The Land Registry Authority show the average sale of a house has nearly quadrupled in some areas of Cardiff.  
Rumney and Llanrumney has seen its house sales increase by 258%. The average sale in 1998 was £58,115 but a home would now set you back £208,805.  
Rumney councillor Bob Derbyshire attributes the rise to Margret Thatcher's 1980s right-to-buy scheme, which let council house tenants buy their homes for a large discount. 
"Most of the newer council homes built in the 1950s and 60s are now privately owned and so the cost of ex-council properties has risen as demand grows, thus pushing the price up. 
"As the value of these homes increase, that has a knock-on effect on the more traditional private homes which are now generally in the £200,000 to £300,000 price bracket," he said.  
Coun Derbyshire added that "the more recent sharper increases have been because of the shortage of housing in Cardiff". 
"With the joint Council/Waite's initiative providing social housing in Llanrumney, Trowbridge, St Mellons and, soon to be, Rumney when the Eastern High site is developed, I would hope that might relieve some of the pressure on prices." 
The overall picture 
Cyncoed boasts the highest average price for a detached house in 2018 – a whopping £426,781.  
This represents a 288% increase from 1998, when the average detached home was £110,821.  
 A semi-detached house today costs £170,633 more than it did in 1998.  
 Although, there was nearly a £100,000 difference for the average sale between Adamsdown and Rhiwbina for a semi-detached home.  
 The average price of a terraced house has risen by up to 336%, with Leckwith and Pontcanna seeing the biggest increase.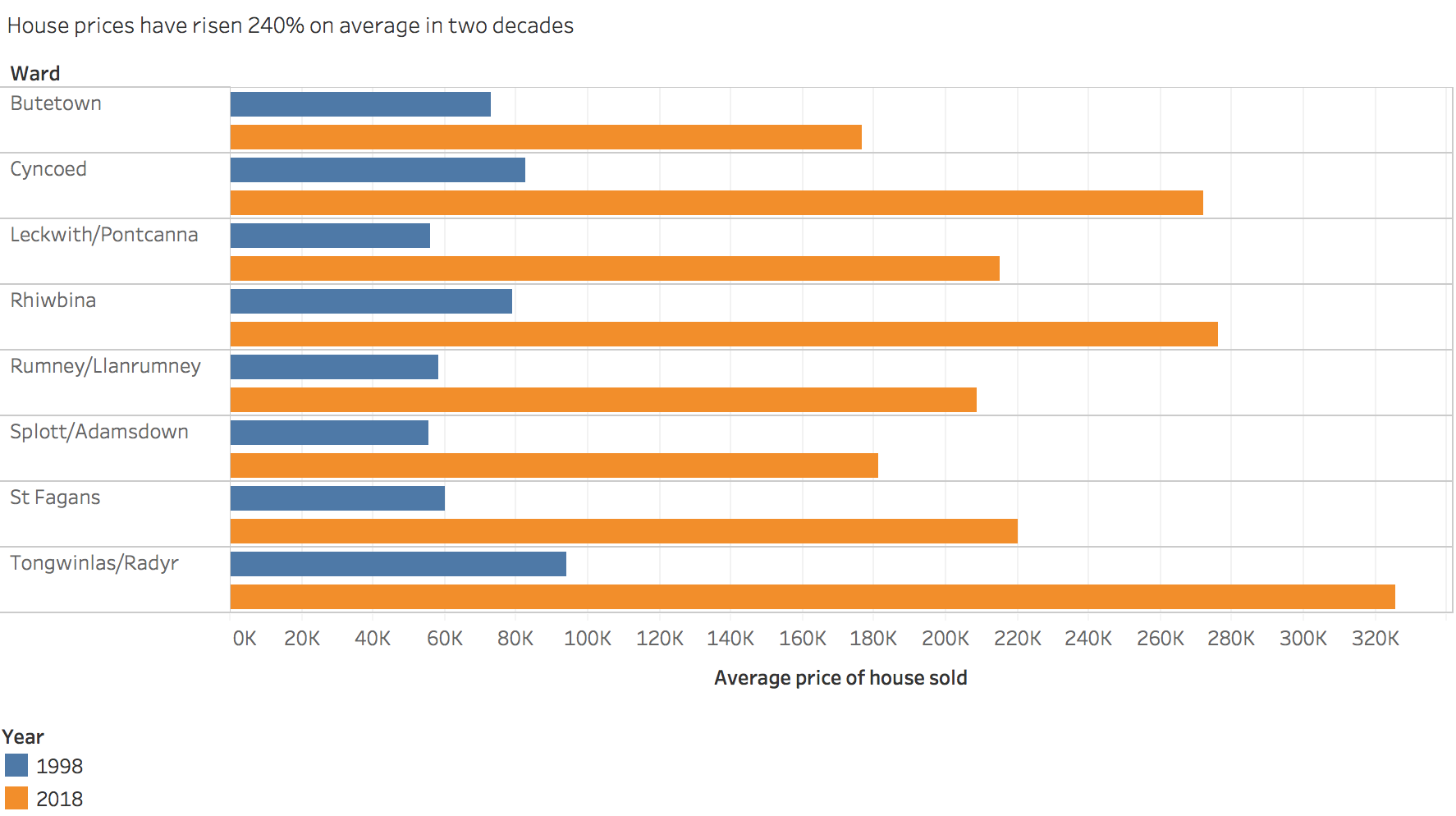 Will it continue to rise? 
Residential Landlord Association Director Douglas Haig believes it will.  
"Wales can only see a continued increase in house prices in Cardiff. 
"There are several factors that influence the market. With Cardiff's continued investment and growth (especially with the Cardiff City Capital region/South Wales Metro Deal), andf high retention of graduates of Cardiff's uiversities working in the city, the number of homes needed will only increase, driving up prices. 
"This paints a picture that the value of retaining and holding property in Cardiff is high.  
"The recent scrapping of the Severn Bridge Tolls and the electrification of the South Wales Rail line improving links with London Paddington can only serve to increase property demand and only drive up market values. 
Daniel Hopkins provides property market intelligence for Cardiff's estate agents and stresses the problems posed for first-time buyers. 
"I believe Cardiff property prices will continue to grow about the national average for a few more years but I cannot see it continuing to sustain the 7% annual growth.  
"It is incredibly difficult for first time buyers to get their foot on the ladder in Cardiff and I see that a lot of these people will have no option but to buy in the districts just outside of Cardiff – Caerphilly, Pontypridd and so forth," he said.  
The data  
The LRA data doesn't hold exact figures for specific wards, but gives a general picture by post-code.  
The numbers can also be skewed by the number of houses sold in one year, but the general picture is a clear upward trajectory.