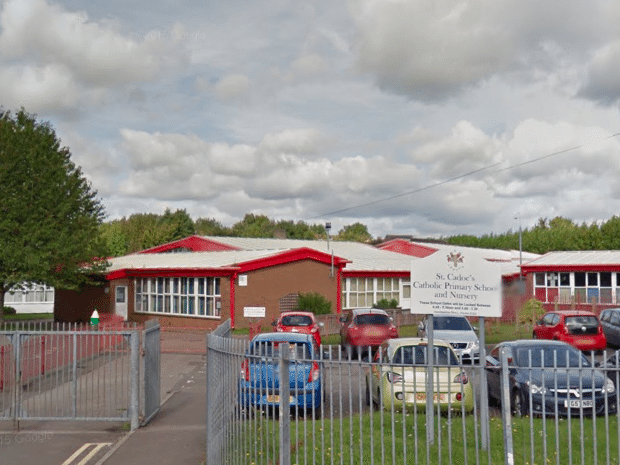 'Someone's child could've been seriously hurt or worse, says colleague at St Cadoc's
A TEACHER at St Cadoc's Primary School in Llanrumney has been left with minor injuries after being shot with what South Wales Police believe to be an air rifle pellet.
The projectile was thought to have been fired from outside the school premises during an after-school activity on Monday.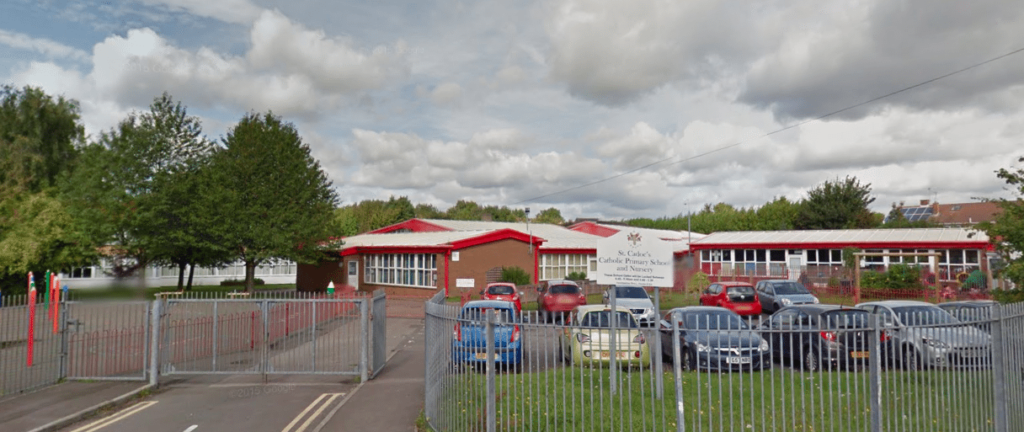 Parents at the school were sent a letter on Tuesday reassuring them that all children were unharmed and were removed from the scene immediately.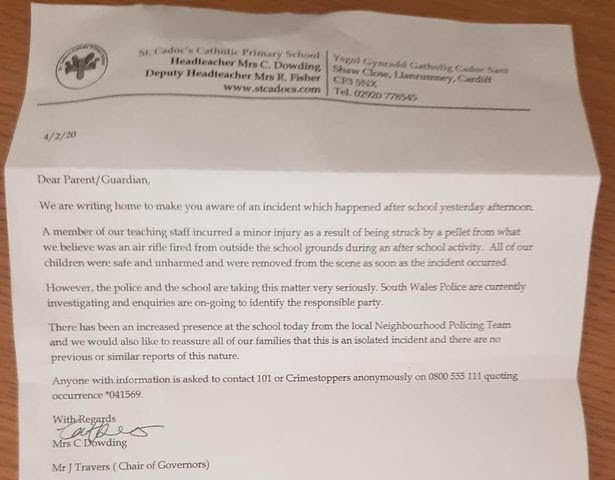 A teacher at the school, who asked to remain anonymous, said: "The police have reassured everyone that this is unusual for the area but some of the staff I've spoken to are understandably concerned.
"It does make you worry what sort of people have access to weapons like these and how easy they are for the wrong person to get hold of.
"The injuries in this case were minor, but the situation could have been a lot worse. Someone's child could've been seriously hurt, or even worse."
All air guns that use or are adapted to use a self-contained gas cartridge system were banned in 2004, but this does not apply to weapons that use CO2 bulb systems as they do not contain a projectile and are therefore not self-contained.
In England and Wales, you do not need a licence to own such an air rifle. The minimum age to buy one is 18, but owners can be as young as 14.
In a joint statement St Cadoc's Primary and South Wales Police said: "An incident took place after school on Monday, February 3, in which a member of teaching staff incurred a minor injury as a result of being struck by a pellet from what is believed to be an air rifle, fired from outside the school grounds.
"All children were safe and unharmed and were removed from the scene as soon as the incident occurred. The police and the school are taking this matter very seriously. South Wales Police are currently investigating, and enquiries are ongoing to identify the responsible party.
"There has been an increased presence at the school today from the local neighbourhood policing team and we would also like to reassure all of our families that this is an isolated incident and there are no previous or similar reports of this nature."
Anyone with information is asked to contact 101 or Crimestoppers anonymously on 0800 555 111 quoting occurrence number 041569.