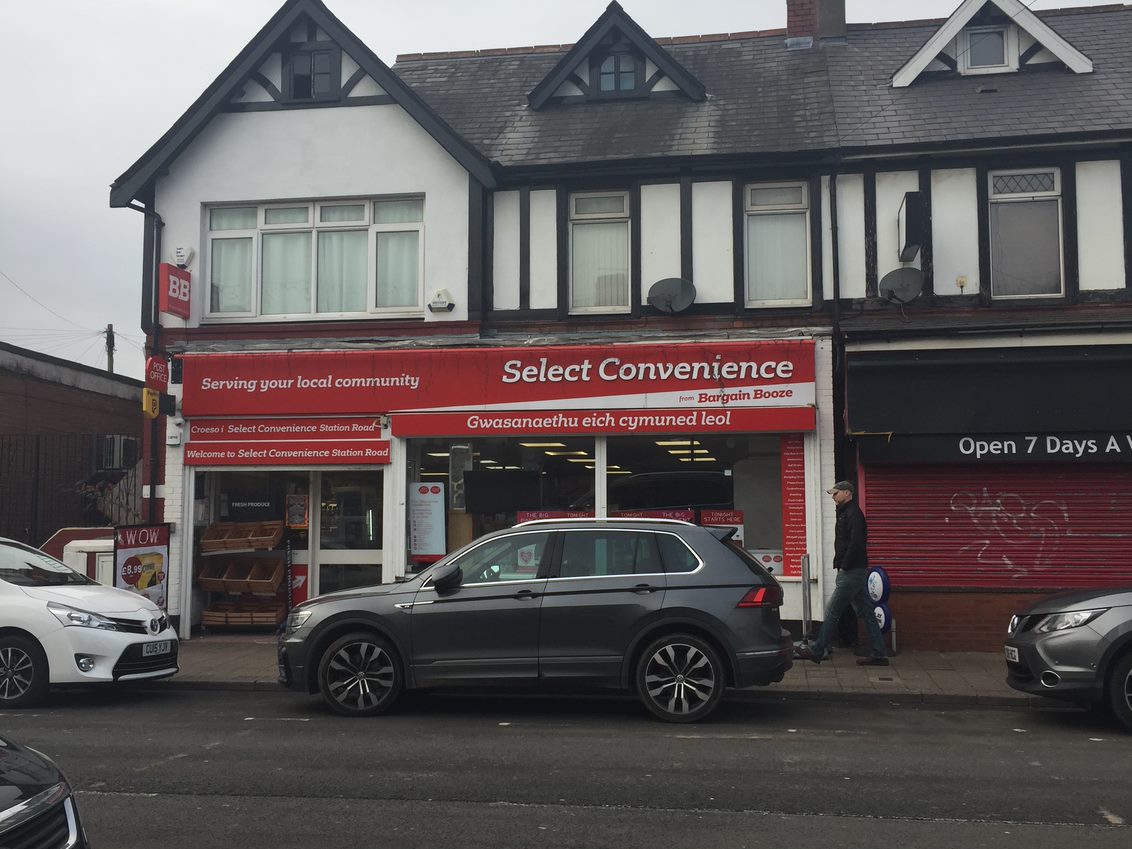 JULIE Morgan, AM for Cardiff North, is celebrating the opening of Llandaff North's own post office on the High Street.  
The Labour AM said: "I am very pleased that the Post Office is going to open a branch in Llandaff North. There was an outcry when it was announced that the old Post Office on Evansfield Road would close.
"I was involved in campaigning against the closure but, sadly, we were unsuccessful. That was more than a decade ago and I know from speaking to many constituents that they are delighted that a post office will once again be open in the area.  
"My Facebook post about the new post office was one of my most-shared of the year so far and I think that shows the strength of feeling in the area." 
Residents are relieved to finally have a post office where they can access vital services on the High Street.  
Penny Bowers, who lives in Llandaff North, said: "Just before the old post office closed I'd taken out a Co-op bank account so that I could use the post office and then it closed, so after that I had to go to Whitchurch.  
"If I miss a payment for one of my pet insurances it will only allow payment through postal order – it's those little things that society hasn't caught up with … but the Post Office has lots of other services now so it will be useful."  
Ms Bowers, 60, and other residents often have to use Whitchurch Post Office but getting there can be difficult for the elderly.  
"If you went to Whitchurch you would have to walk up a hill and I never liked going there anyway because there were always such big queues. It took so much time out of my day, and time is money," said Ms Bowers.  
"Sometimes it's just easier to get on the train and go into the city centre post office."  
Ms Bowers feels the lack of a post office has resulted in fewer people coming to Llandaff North High Street and affected local businesses.  
"The thing is, in Llandaff North a lot of people used to come to the post office who didn't live in the area because it was on their way home or was easier to get to and then people just stopped coming. 
"After it [the old post office] closed about 10 years ago it meant that people used to just drive straight through," she said.  
Audrey Smart, 83, from Llandaff North has had to use the Gabalfa Avenue Post Office (Premier Stores) until now.  
"[The Post Office] will make life easier. It's most important for people without cars and the elderly like me who need to send parcels and buy stamps," she said.  
Dilwar Ali, Labour councillor for Llandaff North, previously campaigned to keep the old Post Office open but was unsuccessful, meaning Llandaff North has been without for 10 years.   
"I am really pleased to see the Post Office back in Llandaff North. In the past we were unable to stop the closure of the Post Office. This will be beneficial to the whole community in Llandaff North," he said.  
Previously, residents would have to go to Gabalfa, Whitchurch or Birchgrove to use Post Office services.
The new post office will also be convenient for local business owners who will be able to bank their cash and get change there.  
In 2018 Citizens' Advice stated in a report: "Since 2012, 484 post offices in Wales have been transformed or moved into new premises." The gradual changes have been made to "help maintain the sustainability of the post office network and retain or improve access for vulnerable customers".  
Introducing more branches within convenience stores on high streets like Select Convenience in Llandaff North is part of this strategy.  
The new Post Office is opening tomorrow (13th February) at Select Convenience at 133 Station Road, Llandaff North. 
Customers will be able to:  
Buy stamps 

 

Send and return parcels
Withdraw cash 

 

Open and use a Post Office card account
Order travel money 

 

Purchase insurance 

 

Buy e-vouchers and mobile phone top-ups