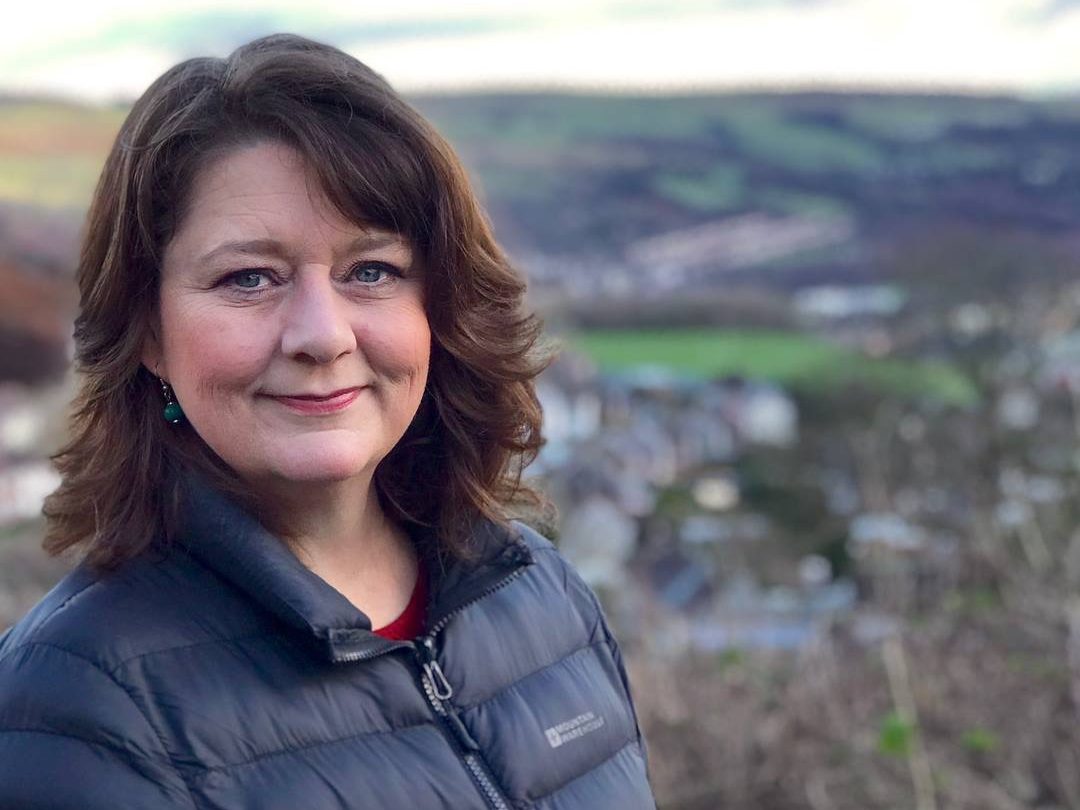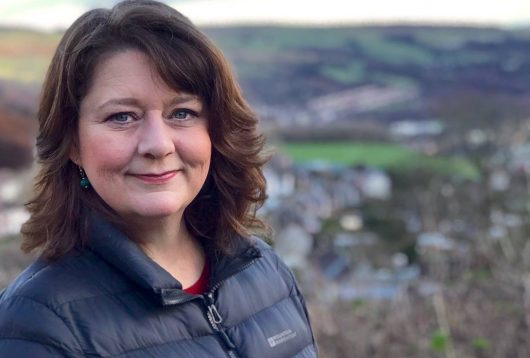 Leanne Wood was the first politician I ever met.  
Eight years ago, she visited my secondary school in the heart of Rhondda Cynon Taff. 
Sat on a chair in front of a group of year 11s in the dim lit canteen hall, she spoke about her then role as assembly member for South Wales Central. 
Today, sat in the kitchen of her Porth constituency office, I tell her the effect the visit had on me – how no other politician made the effort. It turns out I'm not alone.  
She says she is often recognised by former school children from all over the Rhondda because of the visits she has made over the years.  
That same year, I proclaimed in my school year book that my dream job was to be Prime Minister.  
And then feelings of inadequacy kicked in. 
I had got it into my head that to be a successful politician, you had to go to Oxford or Cambridge, universities I knew I would not get into. 
Ms Wood admits to me that as a young woman she shared these fears.  
But today as she sits here – the AM for RCT and former leader of Plaid Cymru – Wood explains how she achieved so much from that initial place of fear and inadequacy and how feminism and activism helped shape her identity.  
"Although I would have always loved to have a job in politics, I never really thought it was possible because, apart from being an MP, I couldn't even see what the jobs were," said Ms Wood.
Ms Wood studied Public Administration at Wales Polytech University in Trefforest, now The University of South Wales, which gave her a solid background for the activism she did in her free time.
Following university, Ms Wood worked in the probation service, Women's Aid and was also elected as a councillor, saying she always felt called to where she could see injustices.  
I ask if it was hard to break into politics as a woman in the Rhondda, a space historically predominantly male due to its industrial ties.  
"The gender dominance was definitely off-putting but I think it is worth recognising that there are women from the Rhondda we can look back on," she said. 
"Jill Evans, who was Plaid Cymru's MEP, was a mentor for me in my early days and Annie Powell was the first communist mayor of Britain – she represented Penygraig, the seat I held on the council. 
"If you look back further in history we have people like Elizabeth Andrews and Lady Rhondda, who were championing women's votes 100 years ago, so I do feel like I am following in some pretty good footsteps." 
Ms Wood believes the industrial traditions in RCT contributed to the strength of the community, and with that the strength of the matriarchy. 
She jokes: "Most of us can think of the matriarchs in our family and they take no messing." 
Ms Wood has certainly inherited this matriarchal instinct, her passion for supporting women is particularly poignant when we discuss her first seat in the Welsh Assembly. 
In the early 2000s, Ms Wood was encouraged to challenge the then AM for South Wales Central, Pauline Jarman, for the seat. She says there is something about being a feminist that made her not want to do that. 
"For me, it's all about raising others up and not knocking them down, that's the best way to achieve equality, giving people opportunities and raising people up," she said.  
Ms Wood then found herself in a position she had not planned. In 2003, Ms Jarman stood down from the seat and under Plaid Cymru procedure at the time, the seat she left was reserved for a woman.  
"Although I would have always loved to have a job in politics, I never really thought it was possible."
The positive discrimination policy gave Ms Wood the confidence to stand for election. 
"If I was in that race up against 10 experienced men who are very good at public speaking then there is every chance that I wouldn't have even bothered putting my name forward. 
"I wouldn't have even tried because you just think, 'What's the point?'. You know the outcome, why am I going to put myself through that?" 
Ms Wood's campaign for the seat came with a lot of hard work; "You never get something for nothing," she notes.  
"Once I had the opportunity, that confidence grew and I would challenge anybody to say that I'm not in a position where I haven't merited being in this role." 
The policy guaranteed there would be five women representing Plaid Cymru at the Assembly and for Ms Wood, this is a way of ensuring politics reflects society. 
"There is no good just having one group of people over-represented as we have always had because then who speaks for the children? Who speaks for the women? Who speaks for the minority groups? 
"It is still staggering we have never had a BAME woman elected to the National Assembly. Even though our National Assembly looks better in terms of diversity compared to who we send to Westminster. We still haven't cracked it, not by a long way." 
We joke about how strongly we feel connected to the Rhondda, saying we could never live that far away from our mothers:
"I live in the same street as mine," she laughs. 
It is clear Ms Wood has never had and will never have any intentions of leaving the Rhondda as she feels a strong solidarity with the people there. 
Despite her university education and well-paid profession, she still considers herself working class: "It's the principles and values you have." 
One thing that has not changed is her accent, something she has been told to moderate. 
When I asked her about this, she laughed and said she thinks that people who criticise her accent are idiots.  
"It can be really frustrating when people behave in a certain way towards you because of it and it is just a case of taking a step back and thinking, 'that is their issue'.
"All I can control is how I react to this and the best way is not to get drawn in, not allow them to beat you, smile sweetly, and if you can think of something better in the moment give them a good quip," she laughs.
This is something Ms Wood did a few years ago on the Brexit TV debate where UKIP leader Paul Nuttall called her Natalie, she snapped and ferociously remarked "I am not Natalie, I am Leanne." 
"We all know blokes like you…You want a free divorce, it doesn't happen that way" – Leanne Wood challenges Paul Nuttall on Brexit #BBCDebate pic.twitter.com/NxnYkS86Nd

— BBC Newsnight (@BBCNewsnight) May 31, 2017
This moment was not a surprise to Ms Wood. "They're not even listening to you, they're not even looking at you or taking any notice of your name." That's something she blames on the fact that Wales aren't taken into consideration on a national UK scale. 
Ms Wood has argued that Wales has been ignored in the Brexit process, complaining that we have had more discussions on how Brexit will impact Gibraltar than we have how it will impact Wales. 
We try to avoid giving too much time to the B word, as for constituents in the Rhondda, where life's problems present themselves in the form of bank closures, parking, dog mess, school closures, uneven pavements and pothole fixtures. According to Ms Wood, this is the stuff people really care about.  
I ask Ms Wood if she is sticking it out for the long run.
"Oh yes," she replies.  
"I am an activist and I have a very clear vision of the kind of Wales I think we can be and there are a number of ways I can work at that." 
Ms Wood has no plans to take her campaign to Westminster, despite considering it a couple of years ago because of Brexit.
She says she recognised fairly early on that the Welsh Senedd would have very little influence in Brexit. 
"I think more can be done for the Rhondda and the communities that I care about if I am in the Senedd."