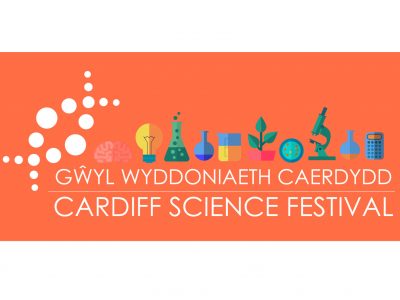 IN recent years, February half term has been a week of rain, video games and lie-ins.
This week all that changes with the return of Cardiff Science Festival.
Relaunching this year, it lands with a bang, bringing an exciting line up of events between February 28 and March 3 2019, scattered across Cardiff for you to discover for yourself.
Aiming to inspire and educate, events will be run in all areas of the city from cafes to shopping centres offering a wide range of activities to keep children and adults' brains ticking.
For anyone:
Techniquest (Feb 28 – March 3, Stuart Street) (Entry fee)
Have a go at creating molecules or form a human circuit. Can your little scientist build the latest trendy fan or alarm? The science centre also offers reduced prices for entry at £3.30 after 3pm during the festival.
Science busking (Feb 28 – March 3, Queen Street) (FREE)
Take your eyes off your phones! Science communicators will line Queen Street to demonstrate amazing science, showcase cutting edge research and tell of fascinating research.
Biomedical science and pathology (Feb 28, 9am-5pm, Capitol Shopping Centre) (FREE)
HOW CLEAN ARE YOUR HANDS? Family friendly centres line shop spaces in Capitol Shopping Centre with a range of activities. Giant microbes, a magnetic cereal demonstration and the study of PH water levels are some of many activities on offer.
Oh Bee-have! Pharmabees (Feb 28, 9am-5pm, St David's Shopping Centre) (FREE)
The pharmacy of Cardiff University will man a stand in the Crossways of St. David's Centre to teach your little ones about what work is being done to support pollinators in Cardiff. Feeling stressed? Have a blood pressure check while you wait to hear about the bees.
AstroCymru (March 1, 1:30pm-4:30pm, Capitol Shopping Centre) (FREE)
Has your child ever wanted to be the next Neil Armstrong? AstroCymru in Capitol Shopping Centre gives your kids a chance to strut their stuff and attempt to deal with the extreme and tricky conditions in space. Maybe the Doctor could learn a thing or two here.
Touch the stars (March 2, 10am-12pm, Cardiff Central Library Hub) (FREE)
Wondered what the night sky would feel like? What it would be like to touch Mars? This remarkable event in Cardiff's Central Library lets your little ones experience astronomy with senses other than their sight.
Stardust Hunters (March 2, 12-3pm, Bute Park Education Centre/Secret Garden Café) (FREE)
Ever wanted to find space dust? In this workshop, there is a hunt for particles using everyday household objects in the hope of finding bits of space right here in Cardiff! You can drop-in at any time in the hunt for micrometeorites. The event will involve a short time outside, so in case of bad weather, bring appropriate clothing and footwear.
Thunderbolts and Lightning: Are they really frightening? (March 2, 4-5:30pm, AJs Coffee House) (FREE)
What leads to a lightning strike? Can a piggy bank survive a lightning strike? A light-hearted informative talk from Science Broadcaster Rhys Phillips awaits.
Sull Space – Elementary, Echo Looped & Silence (March 2, 6-7:30pm, Capitol Centre (next to Flamingos)) (FREE but book tickets on Eventbrite)
Live performance and interactive artworks that explore science of sound and vision. Explore noise like never before in the dark. Contains flashing lights and loud noises.
No chance you'll be board (get it?) in here (March 3, 11-3pm, Firestorm Games) (FREE)
What would it be like to be the first human on Mars? Who can cure a world infected by disease fastest? Wander, have a look, talk to researchers, this is so much more than your typical game of monopoly.
Our Plastic Pollution Problem: Solutions from our Natural World (March 3, 3-4pm, Big Moose Coffee upstairs) (FREE)
How can we reduce our impact and keep our oceans blue? Can you find the micro-plastics on a makeshift 'beach'?
Other events:
What?
Where and how much?
Medicine Discovery Institute 
See the amazing work that Medicine Discovery Institute of Cardiff University is doing, through amazing and fun, family-friendly activities.

(March 1, 9-12, Capitol Shopping Centre) (FREE)
Repair Cafe Wales 

How do you repair a broken toaster? Ever wanted to know the science behind a hoover? Head to Repair Cafe to find out more.

(March 2, 9-11:30am, Capital Shopping Centre) (FREE)
Discover DNA & Food from the Oceans
Decipher DNA and make a take-home bracelet and discover which foods humans may resort to in the future.

(March 2, 1:30-6pm, Capitol Shopping Centre) (FREE)

"That's well lush"
Make your own Turtle Jelly Bomb and learn about the environment in the process. Win-Win? I think so.

(March 1, 11am-4pm, Lush shop) (£4.95 for Jelly Bomb workshop)
Tenovus Cancer Care and Science Shopping
Visit the pop up to hear about the fantastic work the charity does and hear the science behind treatments.

 

 (Feb 28, 10-6pm) (FREE)

Planetary Hooping
Join the Sparklettes put on a special performance to help illustrate the moons that orbit each of the planets in our Solar System. Offers an opportunity for the audience to try out hooping.

(March 2, 12-1pm, Capitol Shopping Centre) (FREE)
AFTER DARK: For the 18+
Moon Struck! Pub Quiz (March 1, 7-10pm, AJs Coffee House)
Love Science? Love a brew? Head to AJs Coffee House to see if you know your Albert Einstein's from your Alfie Moon's.
Will a robot take my job? (March 2, 12-1, Arcade Vaults) (FREE)
An interesting talk from Scott Morgan about what the future holds for science and technology.
A Plan to Save the World (March 2, 2-3pm, Petri Dish) (£6 entry with cake and hot drink of your choice)
How do we save the world? Tay, Vicki and Alice are on hand in this podcast to elaborate a little more.
Stories of Science (March 3, 4:30-6:30pm, Little Man Coffee) (FREE)
Stories bring us closer together. Join Christine Watkins and physicists from Cardiff University as they share some of their experiences.
Is there Life on Mars? (March 3, 7-9:30, AJs Coffee House) (FREE)
I know what you're thinking, is this just 10 hours of that famous Bowie hit (if only). Neil Monteiro presents a pub quiz, board game and sci-fi mashup!
For more information visit here.