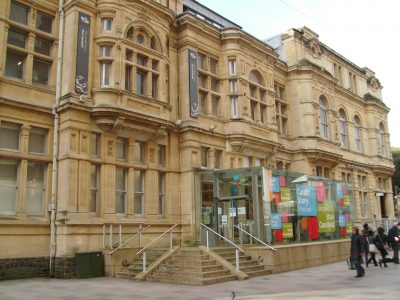 HALF-TERM is here and (much to the surprise of us all) the sun is out! It's not quite Easter and Christmas is long gone, so what can your kids do with their free time?
Cardiff has a wide range of events both cheap and free, so you won't have to worry about Fortnite taking over their lives.
FREE
Finding fun things for kids to do anywhere without spending too much money can be a real challenge. Luckily, Cardiff has an abundance of activities on offer without you having to spend a single penny.
Swimming sessions
Looking for a way for your child to stay active but worried about potential costs involved? Better Gym is offering FREE swimming sessions each morning for children during the school holidays. As part of a partnership with Sport Cardiff, the gym company has options all over Cardiff.
| | |
| --- | --- |
| Where? | When |
| Eastern Leisure Centre | Mon-Thurs 9.30-11.30am and Friday 9-11am |
| Fairwater Leisure Centre | Mon-Fri 1.30-3pm |
| Llanishen Leisure Centre | Mon-Fri 9-10am, 12-1pm |
| Maindy Centre | Mon-Wed, Thurs 2-4pm, Fri 10-2pm |
| Pentwyn Leisure Centre/Star Hub/Western Leisure Centre | Mon-Fri 10-12pm, Sunday 3.30-4.30pm |
Wild Challenges (Wed, Feb 27 10-3.30pm, Trelai Park / Thur, Feb 28 2-4pm, Grangetown Hub)
Get out while the sun is still here! Royal Society for the Protection of Birds have set up meet-ups in Trelai Park for Wednesday and at the Grangetown Hub for Thursday in what is sure to bring out their inner environmentalist.
From watching the clouds to capturing rain and feeling which way the wind blows this is a good excuse for your child to mingle with those as fascinated with the world as they are and to better understand nature in the process.
PAID
Warrior school (Wednesday, February 27, 10-12pm)
Does your child fancy themselves as the next Spartacus or the next Joan of Arc? Fancy watching them get ready for battle? Look no further than the perfect place for your child to release their inner warrior – Cardiff Castle.
Led by Sir Jay and Sir Lewis from the Warwick Warrior, not only will your little warrior be well taught in the trade of fighting like a knight but access to the Keep, Wartime Tunnels and Battlement Walk give them an insight into what it was like for real knights.
Suitable for ages five to 16. The timed slots can be very popular so must be booked as soon as possible.
£10 (one adult and one child), £5 for additional adults.
A visit to Cardiff Story Museum – Robot crafting and film (Wednesday, February 27 – 10-2.30pm)
What better way to make your child fall even more for this fantastic city than to take them to a place which gives the full story?
Better yet, on Wednesday, the Cardiff Story Museum hosts its very own robot building workshop. Now, this does cost £1 to get involved in (not quite free), BUT if building the new WALL-E isn't for your child, you can arrive at 1pm for the free screening of the classic film The Iron Giant.
10am–1pm robot inspired 3D artworks crafting (£1 for craft activity)
1pm–2:30pm – The Iron Giant screening (FREE)
EXTRA – Science galore – Cardiff Science Festival, a mix of free and paid events for all (Thursday, February 28 to Sunday, March 3)
The full list of events available during the Science Festival can be found here.