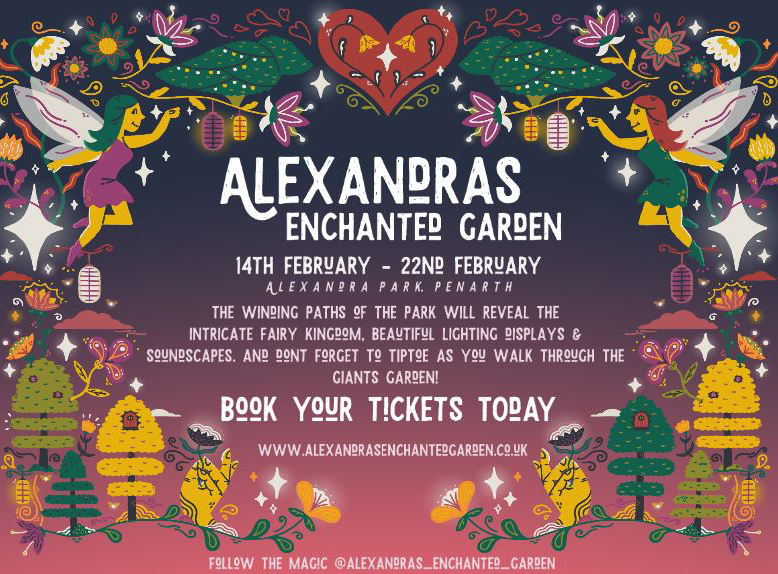 Penarth Park to come alive with magical creatures next week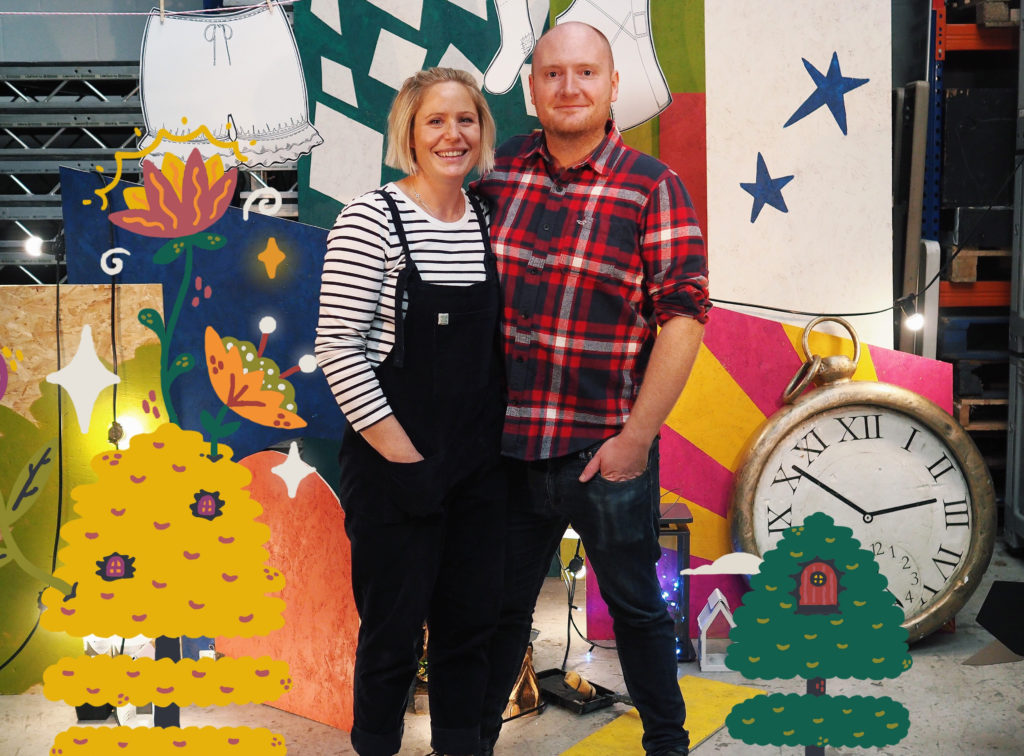 ALEXANDRA Park will come to life with magical creatures over the next week.
Penarth residents, Lizzie and Rich Rayner, have created the half term event, which opens tonight.
'Alexandra's Enchanted Garden' is the first event of its kind for the park.
The husband and wife duo have years of similar event experience, but this is the first project of their own.
From tonight, the park will be transformed into an interactive, sensory experience with soundscapes, lighting displays and design installations.
When starting the journey at Turner Hall, visitors will be given a lantern to guide them through the park.
After exploring the Fairy Kingdom and Giants Garden, visitors will be given a star to use in the magic wishing well at the end of the trial.
The pair said they came up with the idea after finding limited events during the Feburary half term.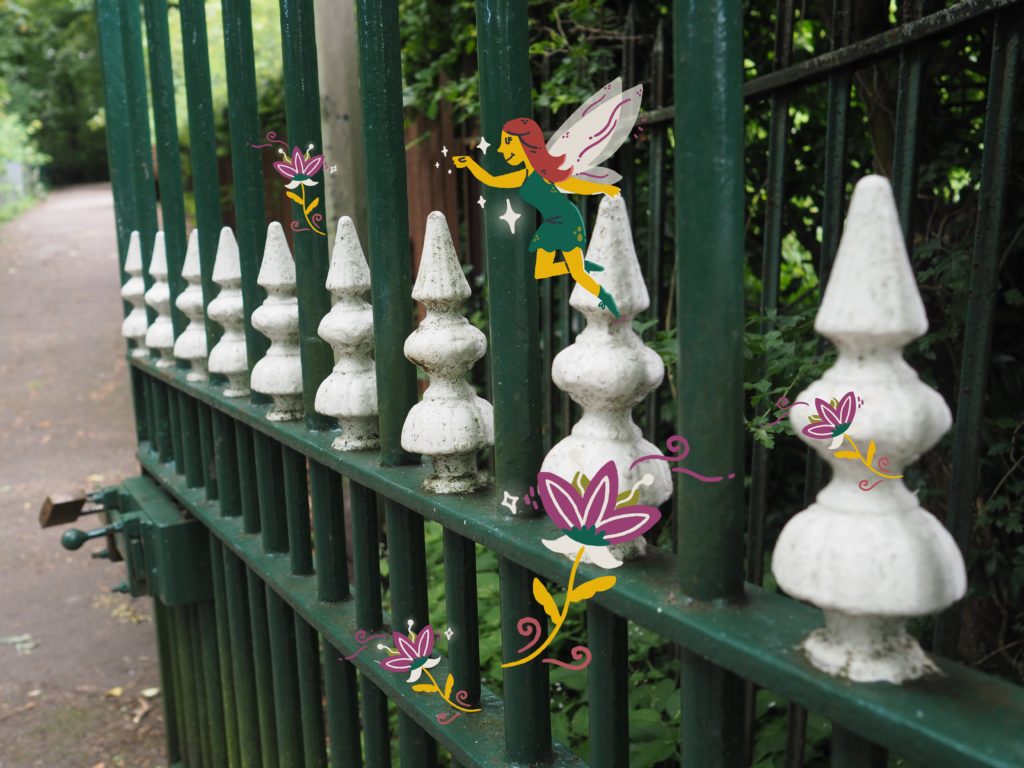 "We wanted to offer something different during half-term where people would struggle to come up with exciting things to do with the kids," said Mr Rayner.
Alexandra Park is in the heart of Penarth and dates back to 1901.
"The park is locked at night but why is it locked? Because the animals come to life, and so do the giants and fairies," said Mr Rayner.
"We wanted to create an event that inspired people to make memories with their loved ones, to reconnect with their local community and to take a time out from the busy worlds we live in and indulge in a moment of escapism," added Mrs Rayner.
The couple say the event is for all ages, not just children, and tonight the event has attracted people for Valentines Day.
"It is not just for kids, adults can suspend their belief and relive their childhood. We have slots later in the evening when it's past bedtime," said Mr Rayner.
Karen Dunlop, owner of sweetshop Umpa Lumpa, said the Rayner's approached them to join the event.
"It is a real privilege to be asked, it will be a magical event for everyone, not just the kids," said Mrs Dunlop.
The sweetshop will be offering vegan marshmallows, chocolate and biscuits to toast over a firepit.
"We are drowning in marshmallows as we speak," Mrs Dunlop joked. "It will be quite special – I hope the rain doesn't put the fire out!"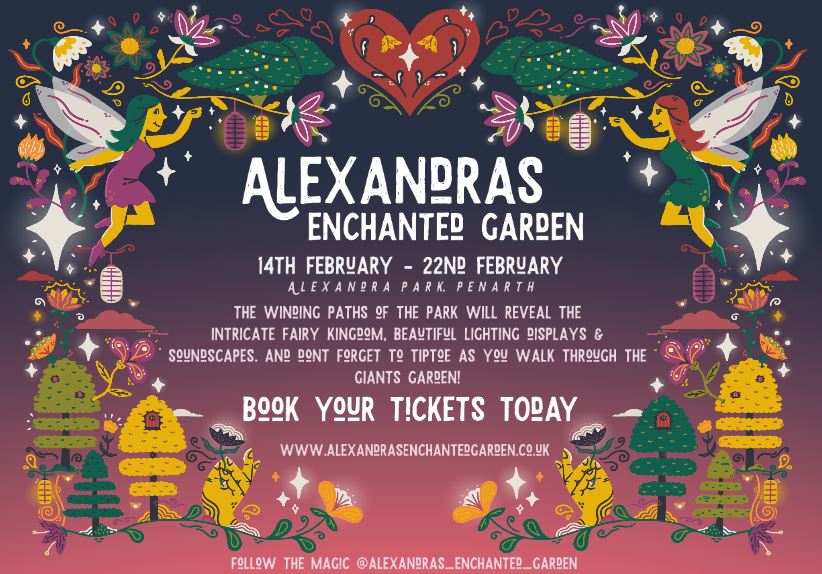 While Storm Dennis is set to hit Penarth this weekend with heavy rain and severe gales, Mr Rayner said that the event was designed to withstand all weather. They advise everyone to wrap up warm and updates will be posted on social media about the weather conditions.
"We can still run the event in the rain, and the children won't mind – it's the magic they come for," he said.
People can visit the Enchanted Garden from February 14 to February 22, excluding Monday and Tuesday.
Each night they have slots running from 5.20pm until 7.40pm, and the journey should take around one hour to complete.
Tickets are available here and are cost £8.50 each for adults and children, or £30 for a family ticket (two Adults and two children).