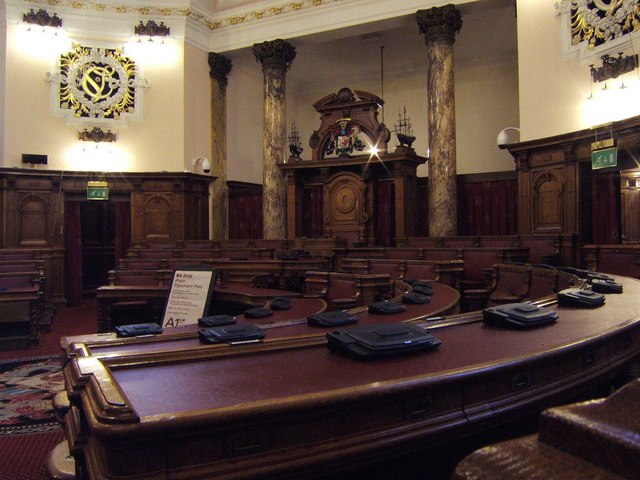 CARDIFF Council voted through its controversial Budget – which includes a 4.9% Council Tax rise.
In a tense night of exchanges at City Hall, the Budget squeezed through by just eight votes with councillors clashing over whether austerity was the the real source of an £32.4m funding gap.
The budget, put forward by the Labour Council Leader, Huw Thomas, was voted through by 39 votes to 31.
Among the details are £10.4m rise for schools, a subsidy for loss-making bus routes and an extra £5m for social services.
What the budget means for you
Council tax will rise by 4.9% – equivalent to an extra £1.09 a week for a band D property – raising £6.7m extra a year.

Labour: "This will be one of the lowest council tax rises in Wales this year," Coun Chris Weaver.
Conservative: "The council tax rise should be below 2%, delivering it is not going to be easy but it can be done," Coun Gavin Hill-John.

Schools will receive an extra £10.4m in 2019-20 – an increase of 4.5% from the previous year.

Labour: "We are committed to improve and invest in our schools and young people," Coun Huw Thomas.
Conservative: Talking about a £70m backlog in schools repairs, Coun Joel Williams said: "I think we know this council will be asking people to pay more for less."

Non-profitable bus routes will get an extra £750,000 over the next two years, with £1m more allocated to road repairs.

Labour: "This is a Labour priority matching the needs of the people of Cardiff," Coun Huw Thomas.
Conservative: Talking about the lack of a bus station in Central Cardiff, Coun Adrian Robson said: "It is such a key part of the network that passengers have been put off completely from using public transport."
Other changes:

£5m extra for social services.
£300,000 to address homelessness in Cardiff.
£312,000 for deep cleans and "street blitzes."
£180,000 pilot for new street-cleaning technology.
£100,000 on delivering active travel plans for schools – encouraging children to walk or cycle to school.
£50,000 for more public toilets.
The budget will take effect on April 1.
'An austerity-sized hole'
Much of the debate centred on whether the funding shortfall behind the divisive Council Tax rise was due to policy decisions or mismanaged budgets.
Coun Thomas said the council needed to fill the "austerity-sized hole" that the UK government continues to "dig for itself".
But Conservatives argued austerity in Wales was a Labour policy.
"We have Welsh Labour inflicted austerity – £500m was given to Welsh Labour and they have cut frontline services," said Joel Williams, Tory councillor for Pontprennau & Old St Mellons.
Adrian Robson, leader of the Conservative Group, criticised Labour's proposed 4.9% increase in council tax, saying: "Council tax is the one thing that effects every citizen in this city. Somewhere along the line, the citizens of Cardiff pay."
The Conservatives, Liberal Democrats and the independent councillor, Neil McEvoy (supported by Plaid Cyrmu), each put forward alternative budgets.
The Conservative budget allocated an extra £250,000 to transport with a lower council tax rise of 1.9%. Coun Williams said it was a deal "that works for every citizen of Cardiff."
Coun McEvoy put forward a budget supporting the council tax rise of 4.9% while creating a fund to support those affected by bedroom tax, calling it a "horrible tax that punishes the most vulnerable."
The results
Labour budget – Won: Yes – 39 / No – 31.
Conservative alternative budget – Lost: Yes – 18 / No – 50.
Liberal Democrat alternative budget – Lost: Yes – 9 / No – 61.
Independent/Plaid Cymru alternative budget – Lost: Yes – 4 / No – 66.