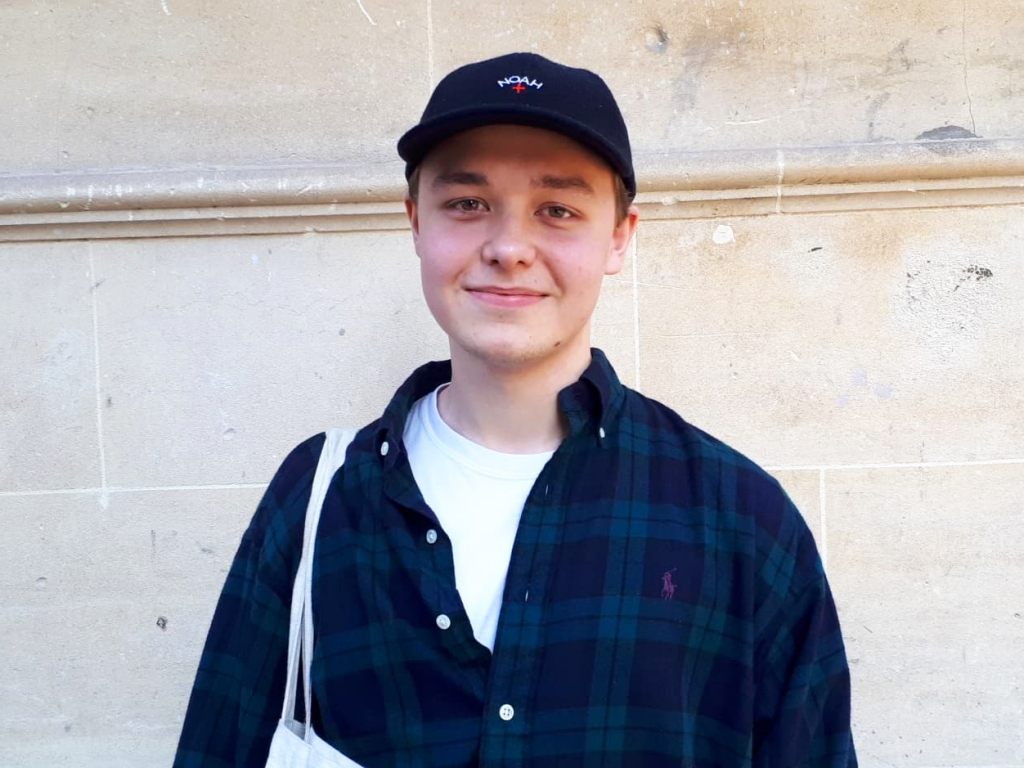 A TEENAGER whose cartoons were 'shut down' by teachers has reached one million Instagram followers and now travels the world. 
Harry Hambley, 19, from Llandaff is the creative force behind his Instagram account Ketnipz, which features The Bean character and its antics. 
In school, Harry said some teachers supported him, but others made him anxious. 
He said: "I used to draw portraits in school when I was 14 before I began Ketnipz in 2016. 
"At the same time, I was also doing graphic design commission work for YouTubers. 
"My graphic design teacher was very supportive, but others weren't so much and shut it down. 
"It made me very anxious about going to school in my final year and my attendance dropped a lot."  
Harry now has a successful graphic design business selling merchandise featuring The Bean, for which he has travelled to LA, Miami, Mexico and New York. 
His biggest audiences on Instagram come from Singapore, Mexico and the USA. 
Harry said: "I feel very lucky but also there's lots of pressure to keep up the work – I'm enjoying it and just taking it as I go." 
To Harry, creating content that people engage with is more important than his follower count. 
He said: "I don't focus on the number of followers I have, it's much more about the percentage of them who engage with each post – it's about quality not quantity. 
"I would much rather it take longer to get followers, or for less people to see the art and really appreciate it." 
Harry said he keeps up this engagement through quirky puns and makes The Bean relatable, positive and simple. 
He said: "Lots of my work is about that comforting sort of image. 
"I keep the character very simple: there's no outfit and no gender and a lot of people can relate themselves to it." 
Instagram noticed Harry's work and asked him to make a kindness icon that users can insert into their own posts, called a sticker. 
Celebrities including Paloma Faith and DJ Diplo have used the sticker to share positivity. 
Harry creates new cartoons whenever he gets the chance and doesn't worry about running out of ideas any time soon. 
He said: "I have too many ideas to stop having them. 
"You can just be sitting there and then the ideas randomly come to you, or you can be in a situation that sparks something. 
"I write all my ideas down on my phone and I probably have some ideas from around five years ago that I still want to do. 
"I keep them there because I think you can trust an idea based on how long it sticks around. 
"If it's still there six months down the line, you know it's a good idea." 
The cartoons are drawn by hand onto a digital tablet before uploading onto Instagram, the process can take between four and eight hours. 
Harry showed The Cardiffian one of his favourite cartoons.  
He said: "I really like the one I did recently of The Bean with saggy knees. 
"I tend to like the silly ones a lot more." 
Despite his introverted nature, Harry has been called on by companies, such as Apple, to give talks about his success. 
Harry said: "Recently I did a talk at Jacob's Market for Creative Mornings Cardiff. 
"I'm an introvert but it would be a lot harder for me to do public speaking if I didn't know or like what I was speaking about. 
"It was weird doing a talk there because I used to go there with my dad and sister when we were younger, and then there I was talking in front of people about my cartoons."