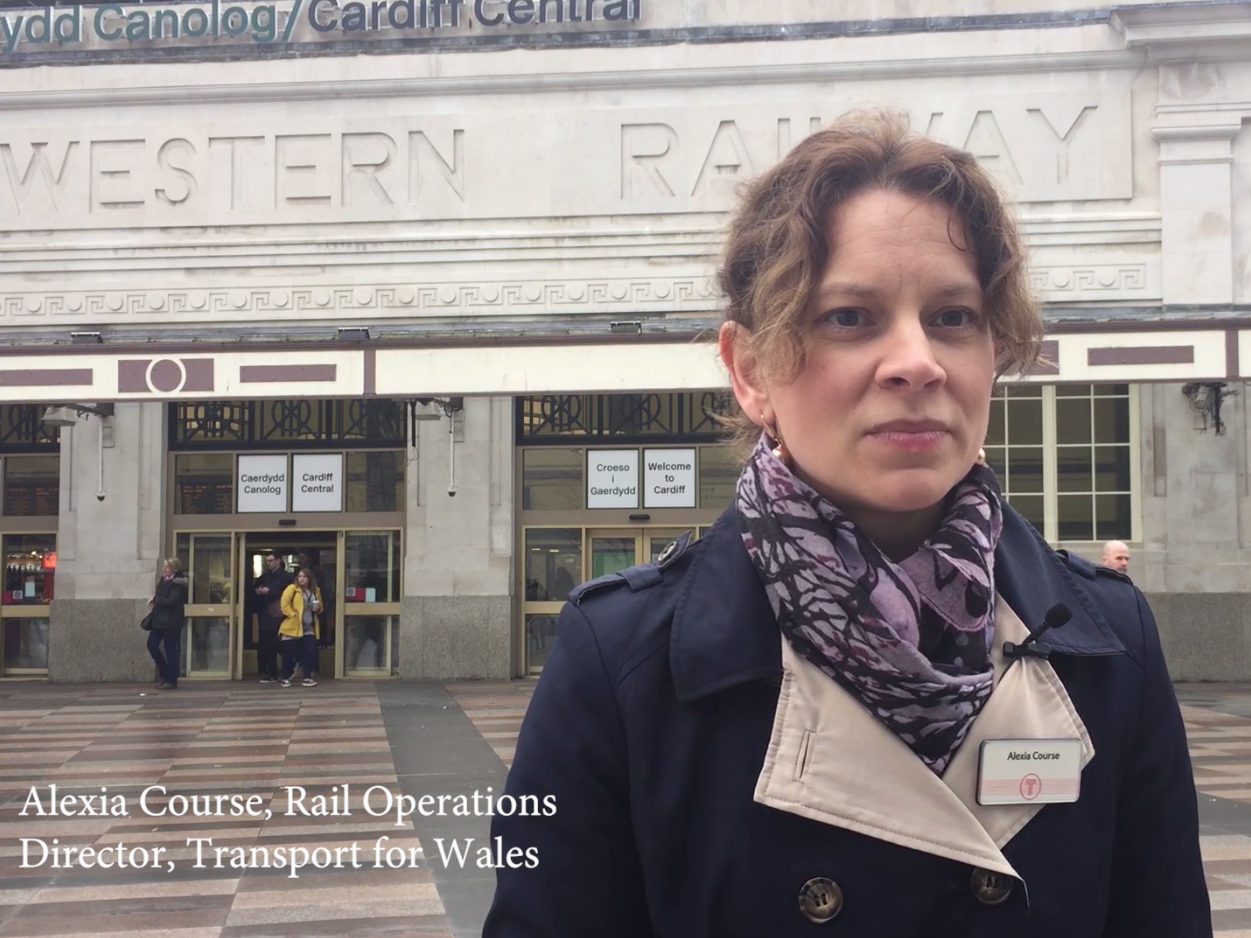 As part of International Women's Day 2019, ISOBEL OWEN interviews three women who have found great success in one traditionally male-dominated industry.
MY parents and teachers always told me I could do anything I wanted. Even though I believed it, some part of me decided very early on that I would never become a scientist or an engineer.  
I certainly wasn't the only one. Research conducted by Women In Science and Engineering, a community interest company, shows that each year 50,000 girls turn their backs on an education in science, technology, engineering and maths (Stem).   
Stem careers have traditionally been viewed as more masculine roles. Data produced by Welsh charity Chwarae Teg shows that in Wales, women still favour careers in education and social work.  
Furthermore, fewer women than men have managerial positions and just 2.7 percent of skilled trade occupations are held by women in Wales.  
I spoke to three leading women from within the rail industry about how they are working to subvert gender stereotyping.   
Network Rail's rolling stock director for Wales and Borders, Alison Thompson, told me the company had a target to increase its intake of female employees by 20 percent by 2020.  
"In Network Rail we're looking to support and recruit more women into our industry because at the moment we are really under-represented," she said.  
Research by Network Rail found that girls as young as seven believe that a career in the engineering sector is not an option for them.  
"I've worked in the industry a long time and I've had some really exciting roles and opportunities and I just want to encourage more people to get involved in that," said Mrs Thompson. 
"I think it's important that we focus on some of the areas where women are under-represented and it's important to encourage women into those areas so that we can have a more diverse workforce," she added.  
Network Rail has been working closely with Transport for Wales (TfW) since it took over from Arriva last October.  
Alexia Course joined the rail industry as a graduate and recently started a new role as rail operations director at TfW.   
She spoke positively about her experience working as a woman in a male-dominated industry.  
"From my experience everyone took you as you were, really, and you progressed on your merit — and that's been really good for me. It was less about gender and probably more about age and just learning actually," she said.  
Research shows that having both men and women working on the same project can lead to achieving higher quality results, because traditionally "masculine" traits and "feminine" traits complement each other. 
"I've certainly found that teams that are more balanced perform much better and are a lot more productive, and it makes it a more enjoyable day at work if you've got more diversity in the team," said Ms Course. 
"It's about complementing each other's different skills and being receptive to everyone's opinions, ideas and ways of working, really."  
Girls need to be encouraged at a young age into what have traditionally been perceived as male careers by getting the chance to see how these industries work.  
Bethan Jelfs, TfW customer services director, believes businesses like TfW can help encourage more girls and young women into studying Stem subjects and pursuing careers in these areas.  
"In what has traditionally been a male environment it's important for us to recognise female role models so young people can look at them, be inspired and achieve things that they should be able to achieve.  
"We're working within communities to encourage young girls to come into the industry and see it's exciting and vibrant."  
The theme for International Women's Day 2019 is #BalanceForBetter, which echoes this message: men and women work better together, and women deserve an active presence in traditionally male-dominated industries.