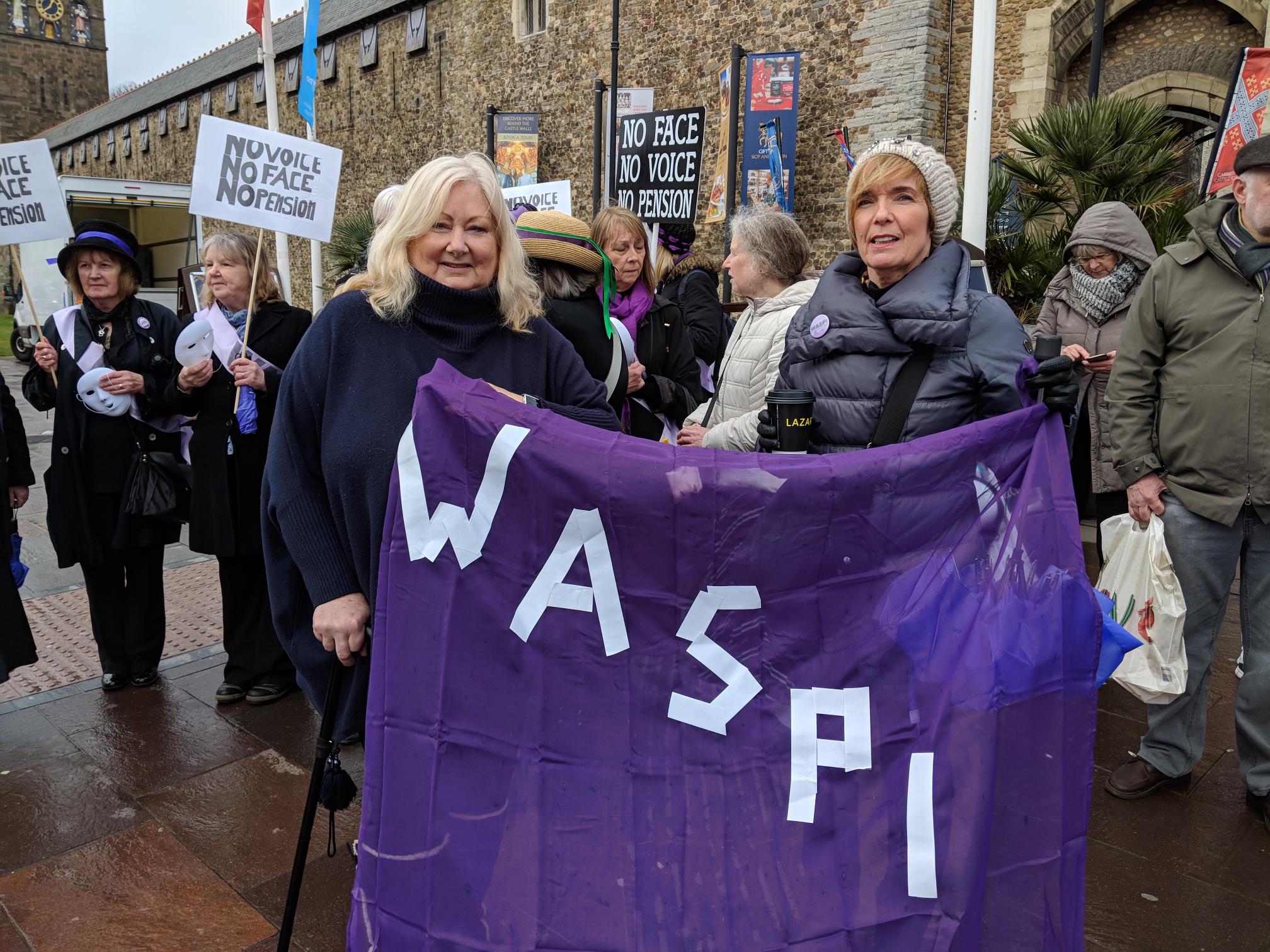 A GROUP of women in their sixties campaigned outside Cardiff Castle on International Women's Day for fairer state pensions.  
The group, Women Against State Pension Inequality or WASPI was established in 2015 after women who expected to retire at 60 were told the pension age had increased to 66 under the 2011 Pensions Act introduced by the Coalition Government.  
In April 2016, which was earlier than expected, the pension age was raised to 65 for women, the same as men. This is due to rise again in October 2020 to 66.  
Many said they did not know about the change and were left feeling robbed, being forced to go back to work despite planning their lives around retiring at 60.  
Sue Donnavan, 63, told The Cardiffian that she had been working all her life and paying into the state fund. However, in the last few years health problems had arisen including a bout of pneumonia which meant she was unable to work, leaving her to rely on her husband as the only source of income.  
"The government wants us to go back and retrain to work, but a lot of us can't because of health problems. We've worked all our lives, brought up our children and paid into the fund." 
WASPI – unlike the Backto60 campaign – does not argue for the state pension to be given at 60 for women born in the 1950s. Instead, they want the pension age to be brought into line with men but be given a fair transitional arrangement for those who already near retirement age. 
Ms Donnovan added: "We planned our lives around retiring at 60, and now we're expected to go back to work and some just can't. I'm lucky I have my husband because otherwise there wouldn't be a source of income. 
"We've paid in so they should pay out," she said.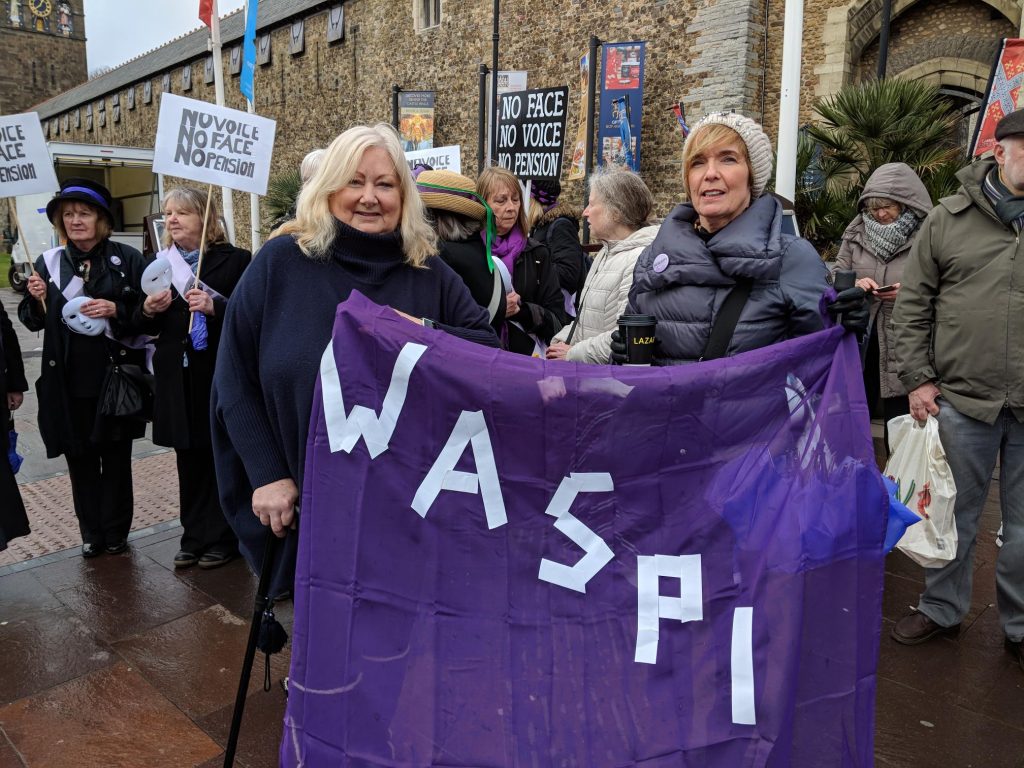 Sylvia Cooper, 64, works full-time for the NHS but feels there is little sense in getting women who are ready to retire back to work when there are younger people looking for jobs.  
"If we're staying in jobs that younger people can't get where's the sense in that?  I'm working full-time for the NHS doing a job I could have done as a teenager."  
She added, "I didn't know about the changes to state pensions. I'm lucky enough I'm healthy enough to work but I'm exhausted and can't see my grandchildren." 
The protesters described themselves as a group of 1950s women, and many said that that attitudes of when they group up and worked are now holding them back in terms of pensions. 
Dilys Jouvenat, 64, said: "We were brought up in a generation that were told to rely on men. When my twin brother turned 17, he got driving lessons, I got a dress. We weren't encouraged to work, if you wanted to take a loan out you had to have male guarantor until 1980. 
"Now we're close to retirement that's affected us long- term. We've never planned for this so it's tough. People can't work, and they're going homeless. It's tough when you haven't planned for anything like this." she said.