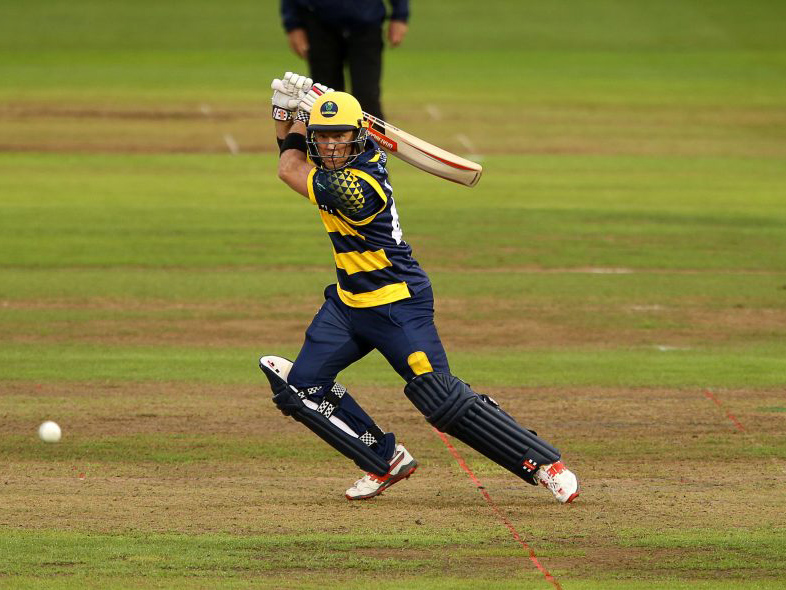 WITH less than a month to go before the County Championship season starts, Glamorgan are well into their preparation for the upcoming season.  
Their first game is against Northamptonshire on April 11 and after a poor season last time round, Robert Croft's side will want to give a much better account of themselves in Cardiff next month.  
2018 for the most part was one to forget for the Welsh side, coming bottom in both the County Championship and One Day Cup, as well as a mid-table finish in the T20 Blast. 
Glamorgan will be looking to build and improve under their new red-ball captain Chris Cooke, after only winning one four-day game last time round.  
But with question marks over the availability of overseas players Shaun Marsh and Usman Khawaja, Croft may be looking to turn to youth in their quest for success.  
New captains new game plan 
2019 sees two new captains for Glamorgan, Colin Ingram in the T20 Blast and Chris Cooke in the County Championship and One Day Cup.  
This might see two very different approaches, with the experience and aggression of Ingram and the unknown of how Cooke will shape his team.   
Ingram recently signed a two-year deal with the club, keeping him till 2021 on a Kolpak deal, meaning he will be unavailable for South African selection in that time.  
Chris Cooke meanwhile takes over from Michael Hogan in the longer format, but with more than 300 games for the club Cooke has said: "I'm delighted to take over the captaincy which is a great honour. 
"I really enjoyed the experience of being vice-captain last year, so I'm excited to take on the role on a more permanent basis." 
He added: "We didn't reach our potential last season and there is a lot we can improve on, but the boys are a very talented bunch and hopefully we can show that this year by challenging across the competitions and make Wales proud." 
Young blood rising through 
Much of Glamorgan's problems came down to issues with overseas players, but with the talents of Kiran Carlson and Lukas Carey this could be overcome.  
Kiran Carlson, a Cardiff University first year student, impressed last season. His standout achievement being his 289-run partnership with Australian opener Usman Khawaja, scoring 152 himself in the game against Derbyshire.  
With a handy 83 at the end of last season, the student will be key if Glamorgan are to put big scores on the board this season.  
The batsman told The Cardiffian: "I think it will still be a challenging season, but everyone is training very hard and a few new signings are creating a buzz around the club.
"Everyone's buying in to the new set up, and really committing to it. I'm really excited to see how far the team can go as it's a very talented bunch with a lot of ability." 
Lukas Carey in the same way will want to make sure he is giving the rest of Division 2 a tough time with the ball.  
With a bowling average of 32, the seamer will have to hit the ground running in order to utilise April's bowler friendly pitches.  
Overseas headaches 
Shaun Marsh, Australian all-rounder, proved to be an issue for the Welsh side last season. Having not played for Australia for three years he seemed to be a safe bet for Glamorgan.  
However, with good form and Australia's selection troubles he missed much of last season after the call up to the national team. 
With a World Cup and Ashes series to come this summer, some of which will be played in Cardiff, Australia may look to the all-rounder as someone who's comfortable in English conditions.  
Fellow Aussie Khawaja stepped in to replace Marsh last season due to the call up, but he will almost be certainly unavailable for selection for Glamorgan this time around for the same reasons.  
Big hitting Colin Ingram will also miss part of the season due to IPL commitments and will not be available for the One Day Cup, further providing selection headaches for Robert Croft.  
With just under three weeks till the season's curtain raiser against Cardiff MCCU, Glamorgan will have to find the right balance going forward in order to counteract overseas losses.