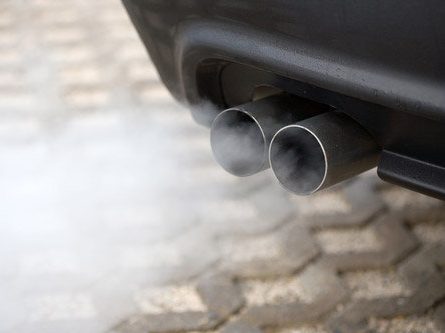 A PETITION calling for new "anti-idling zones" outside schools in Pentwyn and Llanedeyrn to protect children from toxic air has been launched.
Pentwyn and Llanedeyrn's Liberal Democrat Councillor Joe Carter said: "We launched this petition to focus on idling outside schools. Far too many people leave their cars idling when dropping off at the school gate, creating unnecessary pollution and putting our children at risk of asthma and other childhood lung diseases.
"We need to reduce the number of people driving their children to school by encouraging cycling and investing in safe walking routes, but for those who do drive, we need to educate people that idling is harming the children they are dropping off."
The petition – based on research by Client Earth which found nine schools in Cardiff had toxic levels of air pollution – criticised the council for being too slow to act.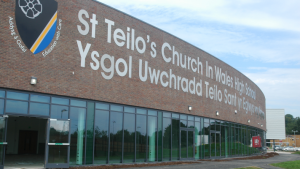 St. Teilo's Church in Wales High School, in Llanedeyrn, is one of them.
It is 104m from the A48, where the concentration of nitrogen dioxide was found to be 59.6µg/m³.
The EU's Ambient Air Quality Directive (2010) set the limit for annual average nitrogen dioxide concentration at 40µg/m³.
Meryl Tomos, 48, who lives in Pennsylvania, Llanedeyrn, said: "I have worked in education and I do worry about what air pollution will be doing to children, it's so bad for their lungs.
"Most schools in the area do encourage cycling and have good bus services but I don't know how much good it will do with the motorway just there.
"They have the problem of cars parking up at all the schools round here, it is just normal now."
Local authorities can already issue a Fixed Penalty Notice for idling cars leading to a fine or penalty points.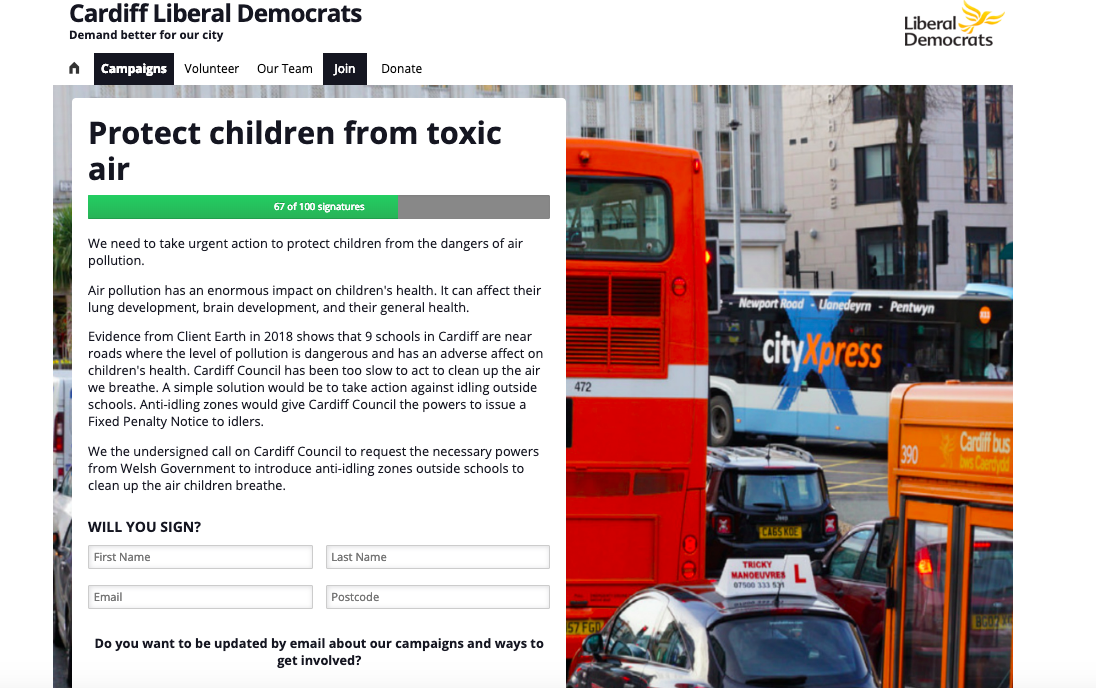 Two mothers from Llanedeyrn, who wish to remain anonymous, were walking their young children in pushchairs near to a local primary.
They said they had no idea pollution was that high and didn't know how dangerous it could be.
One said: "What can be done about it though? They can't move the motorway, I'm not sure the zones would do much. I guess it's like everything – it's always bad for you."
Wales has the highest rate of asthma in Europe and respiratory disease costs the NHS £400 million per annum.
St. Teilo's has been approached for comment.
Huw Cook, spokesperson for the British Lung Foundation in Wales, said: "Air pollution is a danger to everyone's health, and children are among those most at risk.
"Their lungs are still developing, and the dangerous particles can stunt that growth.
"Damage to the lungs in early age is irreversible, and children breathing in dirty air is linked to chronic chest problems later.
"High levels of pollution around schools is hugely worrying and we need urgent action to reduce emissions and protect our children's health.
"We eagerly anticipate the results of the Clean Air Zone feasibility study from Cardiff Council and hope that necessary actions are taken to accelerate compliance with NO2 limits."
Cardiff Council are currently reviewing air pollution through its Clean Air Feasibility study.
Any plan they come up with will be compared to the Welsh Government Clean Air Zone (CAZ) plan made in 2018.
The Welsh Government produced their CAZ plan for any local authorities in Wales who wish to implement it, offering a set of comprehensive actions that can be done.
To sign the petition go here.