WALES head into their final training session of the Six Nations today, as the prepare for the Grand Slam clash with Ireland.
Despite the predicted stormy weather tomorrow, the roof will remain open for the game, but Wales captain Alun Wyn Jones said it wasn't going to affect his team.
He said: "As far as we know the roof will be open. We've trained here with it open and closed to be prepared. But at the end of the day the pitch is the same for both teams."
Meanwhile, Warren Gatland will be entering the game as his last as Wales coach in the Six Nations, but the skipper said emotion won't play a part in the game itself.
"He's (Gatland) got a bit more to go in the contract but he's not done too soon I know it's his last Six Nations but we're not done yet," said the skipper.
"He came in with a Grand Slam so it would be nice to leave with one but it's a big 80 minutes beforehand so there's no room for sentiment."
Josh Adams has been one of the stars for Wales this tournament with three tries so far. But, as the most experienced head in the team, Wyn Jones said he's been trying to make sure Adams and the younger players keep level headed.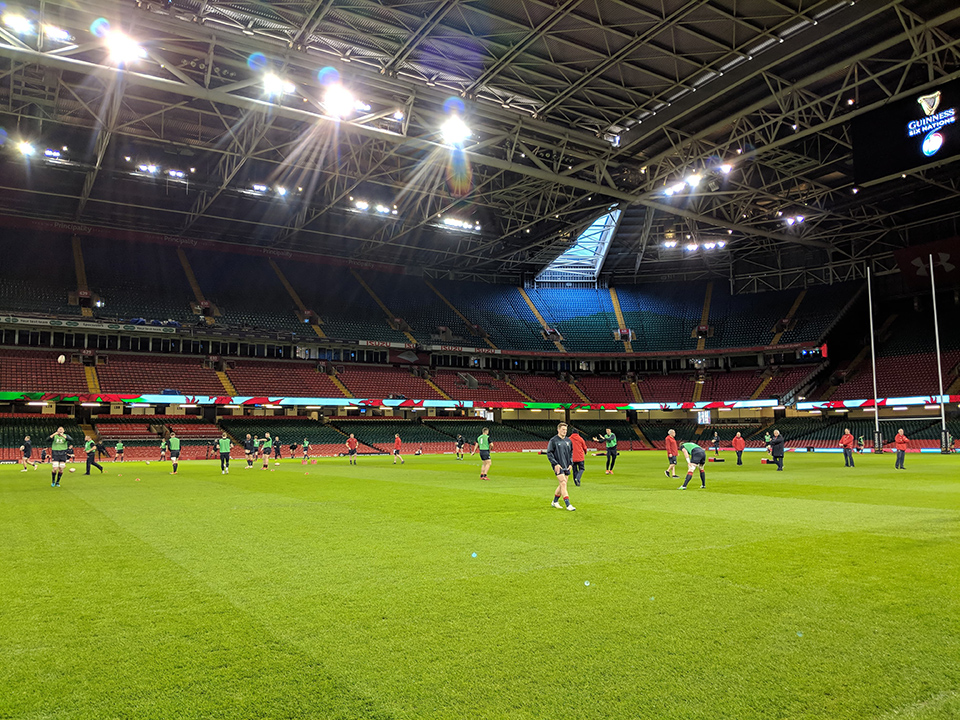 "I think with a couple of quick sessions sometimes you can go too hard and go too fast and it's hard to inject that into people but also you don't want to disrupt the flow," said the captain.
As for the pressure of the grand slam, Wyn Jones was not phased. "There's pressure but we're very grounded, we know we have to work hard as we are well aware they are a quality side."
Wales vs Ireland, Principality Stadium, KO: 14:45