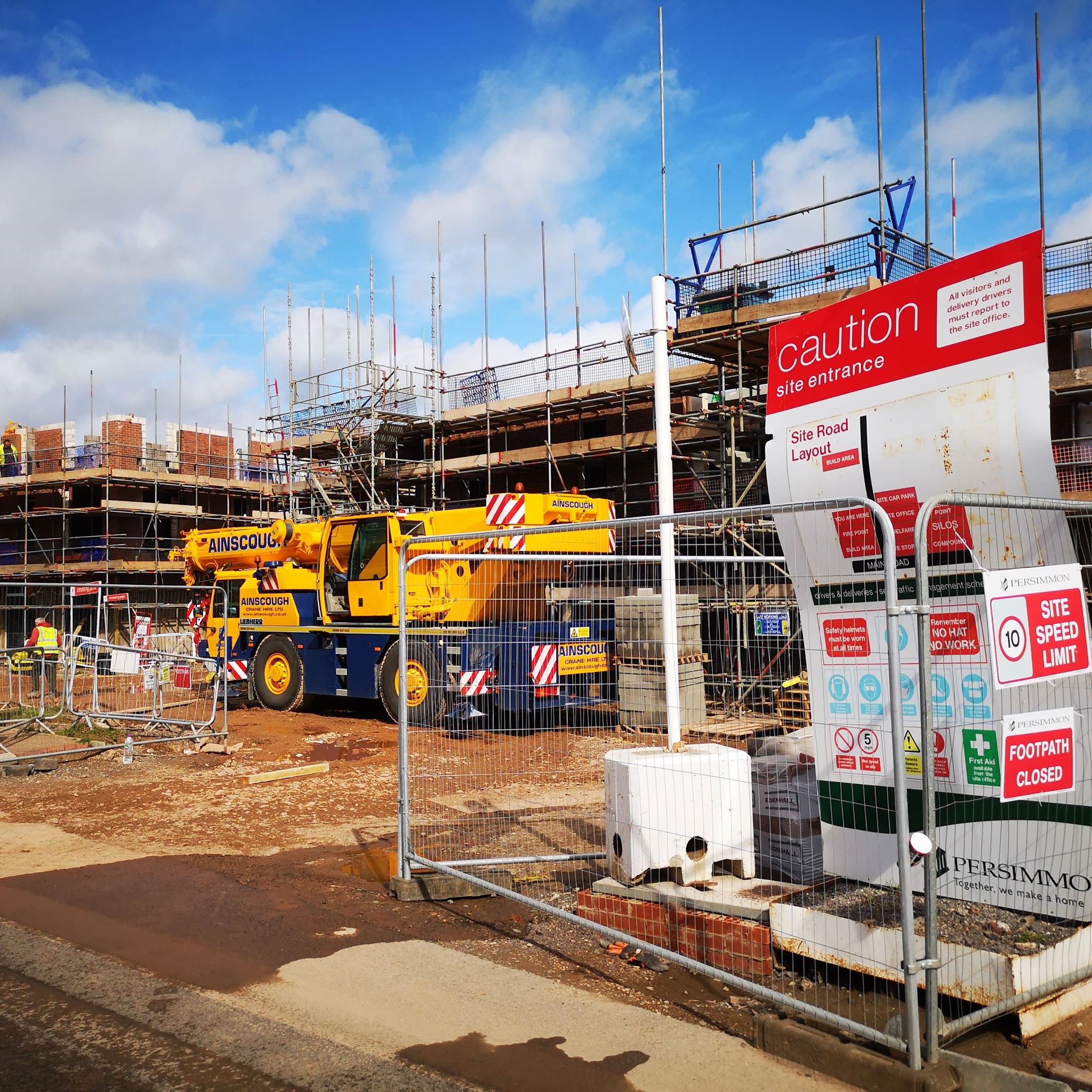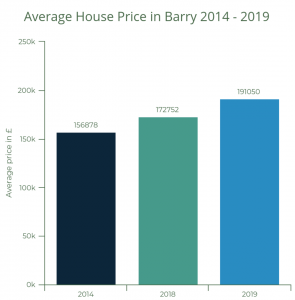 BARRY house prices have risen by 10.6 per cent in the last year, the fastest rise in the UK.
The data, published by property website Rightmove, shows the average Barry house price increasing from £172,752 to £191,050 in one year.
The average price rise in Wales is 2.9 per cent.
Rightmove's director Miles Shipside said: "It's great to see Barry named as the country's hottest property market right now.
"It's a great tourist spot thanks to the popularity of Gavin and Stacey, and not forgetting Barry also boasts some quite stunning coastal views."
However, a well-loved show that ended nine years ago might not play quite the role in the housing market that Mr Shipside implies.
Sian McCarthy, 36, moved to Barry recently to start a family and thinks that it is about more than Uncle Bryn and Nessa.
She said: "My fiancé and I had spent quite a few years working multiple jobs to save to get married whilst renting.
"Once we were married we really wanted to buy instead of wasting money on a place that would never be ours.
"After a few mortgage advisers laughed in our face at the possibility of us being able to buy in Cardiff, we looked at the Vale of Glamorgan.
"In the Vale, there's a scheme called Aspire2Own. Unlike Help to Buy, you aren't suddenly charged interest after six years, you are given a 30 per cent discount on the value of the property up front.
"You are not charged interest on that discount so it appeals to those that would like to settle.
"We only needed a £10,000 deposit and not only could we afford a three bedroom house, but it works out as £200 less every month than renting!
"I remember Barry as being the buzzing place to be when I was a child, but over the years it became a shell of what it was and it looked kind of depressing.
"These new housing developments have saved Barry Island, you can see where the money is spent every time you walk on the beautifully kept beaches or see new coffee shops and ice cream parlours opening."
Sarah Case-Pritchard is the manager of the Barry branch of Knights Estate Agents, she thinks the housing developments have driven house buyers into the town.
"Barry is great value for money, there are four train stations in Barry and they've opened that up to Bridgend now.
You're right on the cusp of everything, but it's not in your face."
However, as a local resident, Ms Case-Pritchard sees the boom in Barry house building as an issue for the local community.
"It's always been a smallish town, you get to know your kin and folk around you but it won't always be like that," he said.
"They are building so heavily now the community aspect might disappear.
"The sad thing is that they are building a modern development [on Barry island] and when you go over Gladstone bridge, you used to be able to see the water, it was there for everybody to see, now it's surrounded by flats and houses.
"Unless you own one of them, you just can't see it.
"There should be more recreational areas over there, more amenities and more attractions.
"A lot of people in Barry aren't happy, I keep hearing people use the word over-developed."