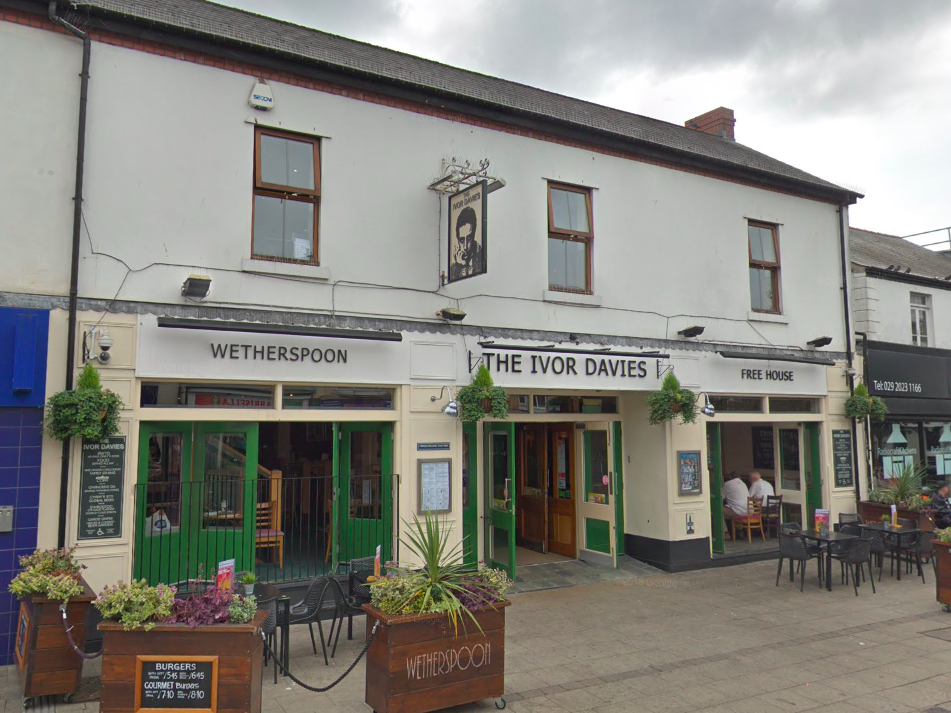 TWO doormen who allegedly injured a man after using "excessive force" while removing him from a pub were acquitted of common assault today.
Brian Mason claimed he was "shoved" to the floor by Mark Lewis and Matthew Sutton in the early hours of Sunday 14th October 2018, after he refused to leave The Ivor Davies pub in Canton.  
Presiding Justice, Nihad Ramadan, at Cardiff Magistrates Court found the defendants not guilty this afternoon, after over an hour of deliberation. 
Mr Mason, 70, claimed he was thrown about 12 to 14 foot from the door of the facility, when CCTV showed he was escorted around the same distance away from the door, before falling.  
Speaking in court, Mr Lewis said he and his colleague, Mr Sutton, were told by their manager, to stop letting people in at about 12.40am; around five minutes before Mr Mason arrived at the pub with his wife and was refused entry. 
Mr Lewis, 28, said he told Mr Mason he couldn't come in numerous times, but when he turned to ask his wife if she could convince him to leave, her husband entered the pub by going behind his back. 
The court heard that Mr Mason claimed that he entered the pub to find the manager to find out why he was being refused entry.
An agreed witness statement was presented by both the prosecution and defence from bar manager Nathan Warren, which said he believed Mr Mason was drunk when he requested a drink.  
According to the defence, Mr Mason continued to refuse to leave the pub, at which point the doormen were instructed to remove him. 
Mr Mason claimed he wanted to wait for his wife, who he said was in the toilet, to then escort him out. 
The two accused, who both held a Security Industry Authority licence which meant they were properly trained and qualified to be door supervisors, then began to remove him.
Mr Mason claimed they pulled his arms behind his back and used force to shove him forward, so that he landed about 10 feet from the pub and suffered injuries to his left eye and knee.  
Mr Lewis and Mr Sutton disputed the claim and said they used a special hold and a "push and pull release" that they were both taught during training.  
"The main force was pulling my arm out, the other force was to stop him from falling back into me," said Mr Lewis.  
Both Mr Lewis and Mr Sutton claimed that after the fall, Mr Mason threatened: "My boys will be down here tomorrow."  
Mr Mason said that he was dazed by the fall but when he came around, he said to the defendants: "You will get yours." Mr Mason clarified for the court that by this he meant he would report it to the police. 
In acquitting the defendants Justice Ramadan, accompanied by Justices Paul Bray and Glenys Williams, said the prosecution had not provided enough evidence for a conviction and that a key issue was the lack of clarity over how much alcohol Mr Mason had consumed that night.
Speaking outside court Mr Lewis said that the case should not have come this far. "I could have lost my badge for this, I would have lost my income," he added.