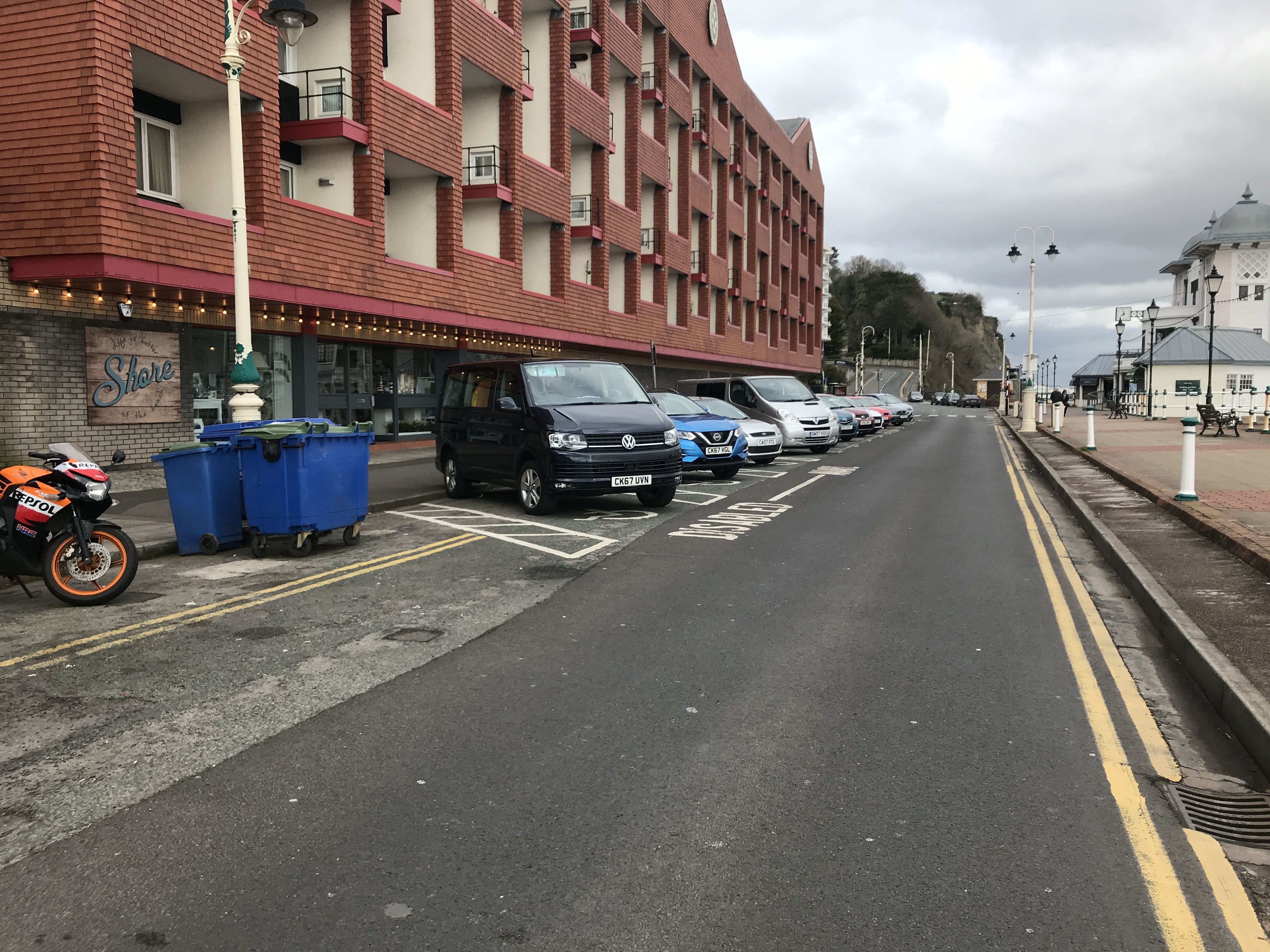 CHARGES are set to be introduced for parking on the seafront in Penarth and Barry.
The Vale of Glamorgan Council cabinet voted unanimously to approve new parking charges which will also affect destinations including Cosmeston Lakes and Porthkerry Country Park.
Although the plans have been approved by the Conservative-minority administration, they now need to go to a scrutiny committee for final approval.
The charges for on-street parking at Penarth Esplanade and Barry Island would be: 
Up to two hours 

– 

£2.00

 

Up 

to three hours 

– 

£4.00

 

U

p to four hours 

– 

£6.

00 

 

U

p to five hours 

– 

£8.00

 

A

ll day 

– 

£10.00

 
Charges in the Winter for Penarth Esplanade would be half the Summer charge but in Barry they will remain the same all year round.  
Chris Ross, 39, from Barry, works in Shore on the esplanade in Penarth: "Parking in Summer is a nightmare here – the spaces outside the shop on the esplanade are full all day and it makes sense to halve the half charge because its dead quiet in Winter. " 
No charges will be introduced for on-street town centre parking under the proposals, after concessions were secured by Labour in the council budget meeting on Friday 8th March. 
Despite that, shop owners in Penarth expressed their exasperation with the speed of progress and the apparent short-sightedness of the council's parking consultation.
Kathy Evans, 68, from Penarth works in Gingers on Stanwell Road, said: "Our shop has been here for 21 years and I think its terrible, I'm so exhausted with the situation – it feels like it's all we ever talk about. 
"Whether they charge or not it won't really solve anything – they should have built a car park in one of the areas around town where they have built flats. 
"Having said that, I know it is tricky – the council just don't have the money."  
Charges are also proposed at Cosmeston Lakes and Porthkerry Country Park to run all year round with up to two hours parking for £1.00 and all day set at £3.00.  
Mrs Evans believed however that whatever the charges were, they would not solve Penarth's parking problems: "A town the size of Penarth needs a car park. 
"If you look at all the places that ever win Town of the Year and things like that, a car park is something they all have in common, well that and community spirit – which Penarth has. 
"It's just ridiculous that we are still talking about the same issue that we were 15 years ago."
A spokesperson for the council said: "Maintaining the Vale's car parks costs the council upwards of £300,000 each year.
"As was widely acknowledged during the debate on the council's budget for 2019 to 2020 we have no alternative but to seek to raise additional income if we wish to continue to provide the services that we know our residents want."