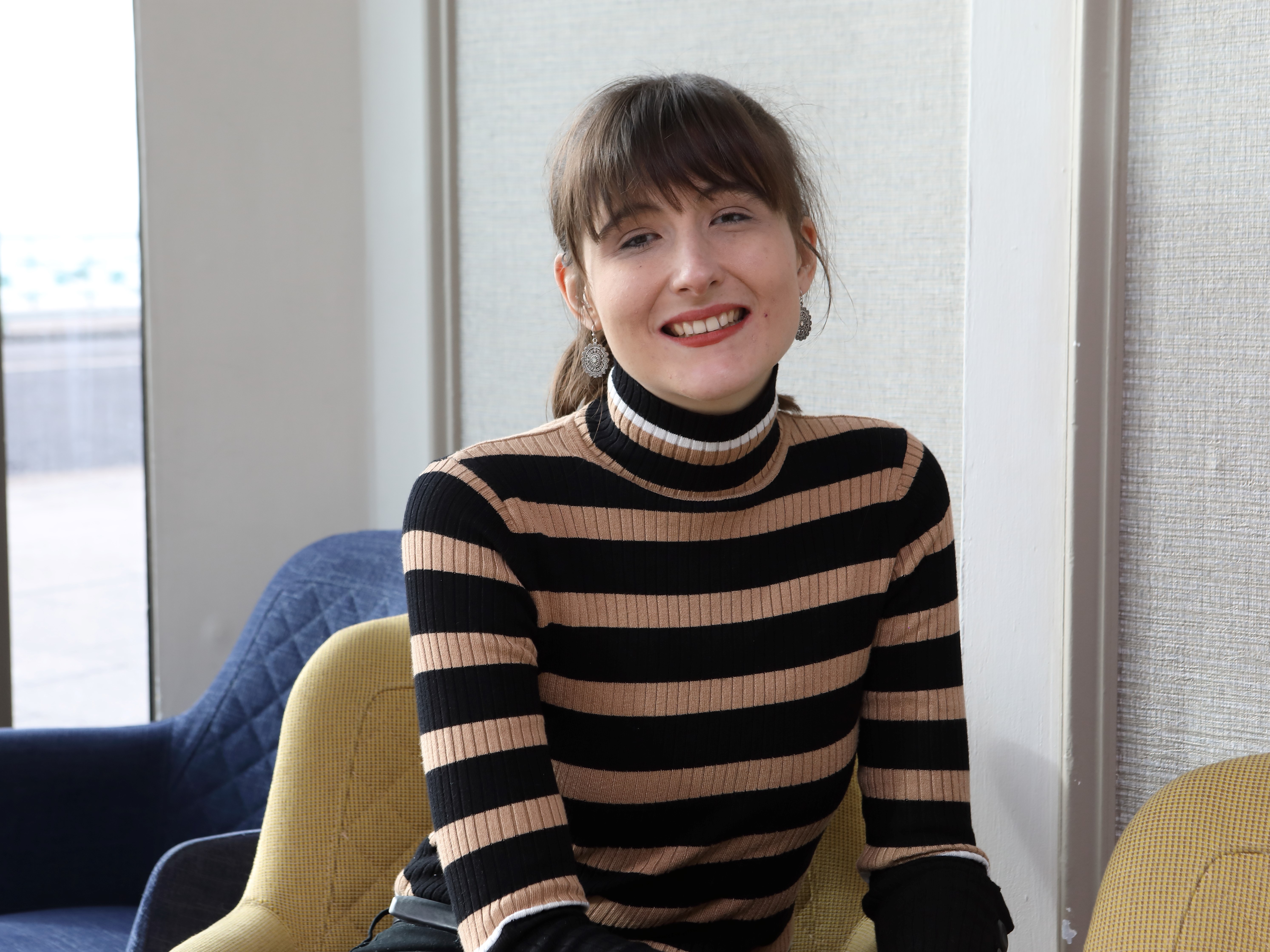 WHEN you think of someone who is both partially deaf and blind, what do you imagine?
Whatever that image may be, it is not Alexandra Adams.
Taking portraits of NHS staff, she captures the stories, diversity, and emotion behind our national treasure — all in a single shot.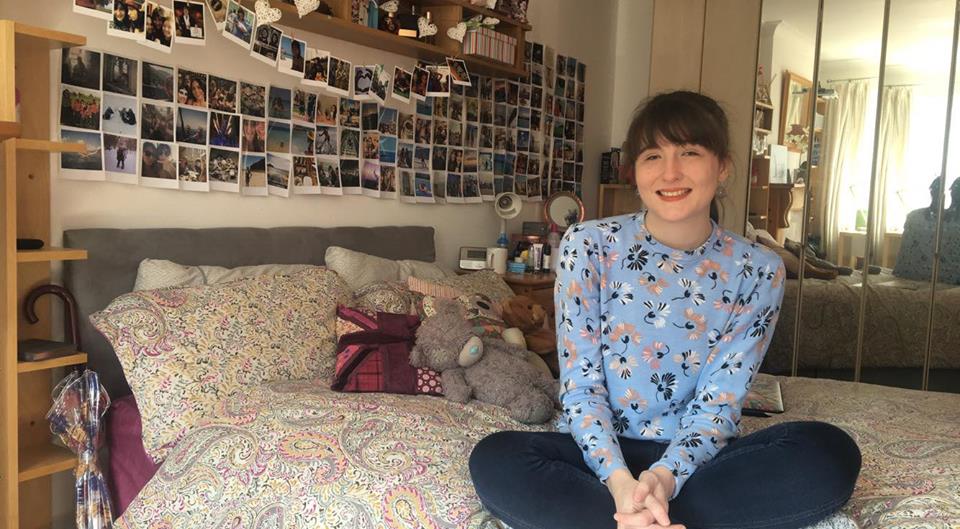 As Alexandra welcomes me into her home, tucked away in the heart of Roath, I feel instantly at ease.
We settle down waiting for the kettle to boil, and I cannot help but notice the sheer volume of pictures Alexandra has hung around her room.
"Ever since I got my first phone that could take pictures, I've photographed everything really. I suppose it's mainly food and travelling – I have so many pictures of food," she jokes.
"It's quite funny. I'll be walking along with my cane and stop to take a photograph and you do see people thinking 'how is she taking that photo if she's visually impaired?'
"I might not have full sight, but I just love taking pictures. There's so much meaning behind them."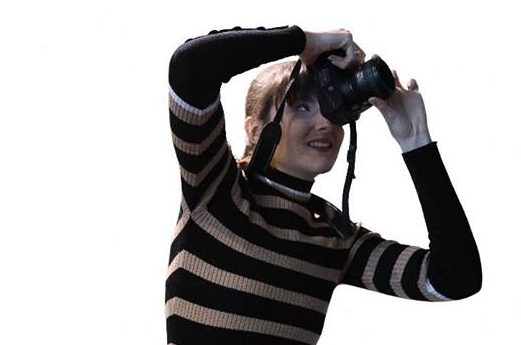 It's this love for photography which inspired her current project: Faces of The NHS.
Alexandra takes portraits of NHS workers, past and present, and includes a little of their back story.
She documents them across social media, but hopes to one day to compile them into a book.
"The project is all about finding the meaning and story behind people.
"It's about the staff and putting a face to what I think can sometimes be a bit of a faceless organisation," she says.
"Before I take the photo, I ask what kind of day they've had. I really want that to be reflected in the pictures.
"It's easy to get someone to smile and pose for the camera but that's not real, I want to document the struggle and wards they face every day."
The 25-year-old from Cardiff is working on the project while she takes the third year of her medical degree.
"As passionate as I am about it, I need to be realistic. This isn't going to be an instant thing and I do need to put my work first.
"But I suppose I'd say I'm not your average student, I don't go out clubbing every weekend. I'd rather spend my time doing projects like this."
Alongside being partially deaf and blind, Alexandra suffers from a conditional called Mitochondrial Myopathy, a form of muscle weakness.
The condition has seen her admitted to hospital 14 times in the past two years.
Before developing the condition, Alexandra was part of the Great Britain swimming team and received sponsorship to the 2012 Paralympic Games.
Unfortunately, her frequent hospital admissions left her struggling with the training.
"It's been a massive adjustment period for me. I've had to accept that I wouldn't be able to carry on with that part of my life, it's really frustrating.
"I don't know what my body will be doing in 10 years, but for now I'm having to adapt."
It is the time spent in hospital that really inspired Alexandra to become an NHS worker.
"I think my experiences have shown me what makes a good doctor and what makes a bad doctor.
"There's this outdated mentality that if you work for the NHS you can't be disabled. There is no set image for an NHS doctor.
"No disability, background, ethnicity etc should stop you from being an NHS doctor. An NHS doctor can be all of those things."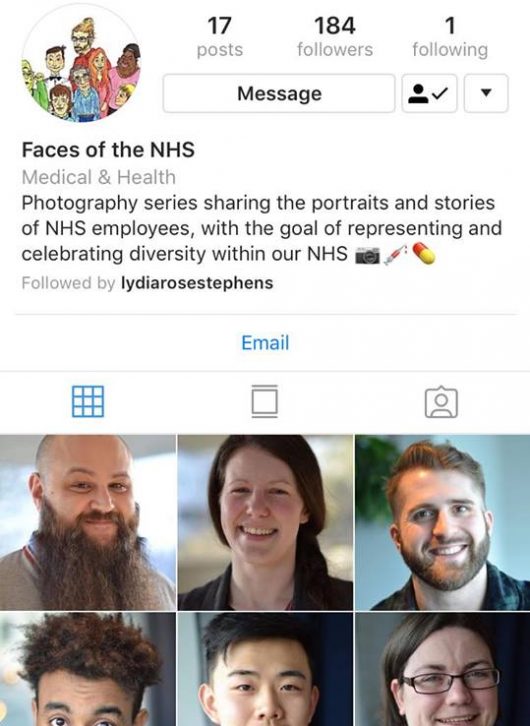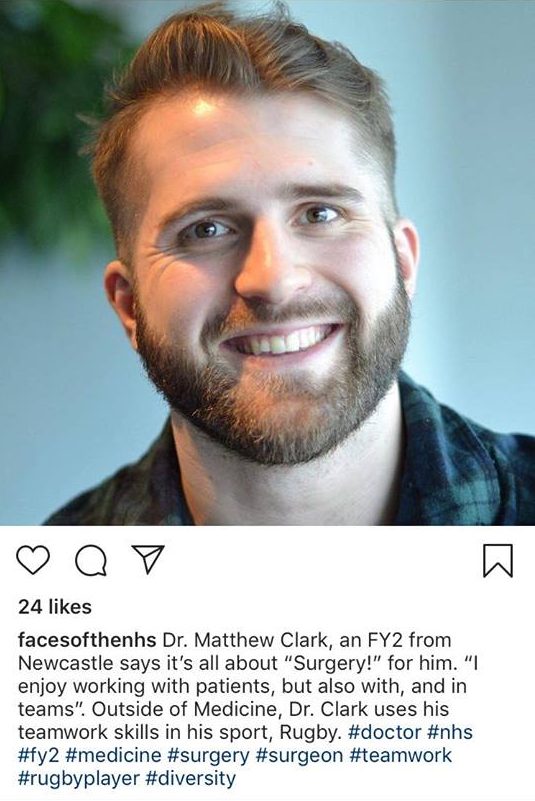 Alexandra says she has been discriminated against her whole life.
"I've experienced a lot of discrimination for wanting to pursue a career as a doctor; even from the medical community itself.
"So much so, that on my first day of placement a doctor came up to me after knowing me for no more than two minutes and said, 'Imagine you were a patient, how would you feel if it was a disabled doctor treating you?' They sent me home.
"I thought to myself, is it really worth me doing this?"
But Alexandra channels this adversity to act as the driving force behind her Faces of the NHS project.
"I wanted to do something positive and share the message that there is no set image for NHS workers."
Since starting, Alexandra has been approached by some other workers who feel discriminated against and want to be part of the project.
"In the past week alone around 60 to 70 people have messaged me asking to be involved – there are definitely lots of dates in the diary," says Alexandra proudly.
"People have been really positive and cooperative about it, for instance, Cardiff and Vale have put it on their social media. It's massively boosted the project for me."
While recognising that the project is in its infancy, Alexandra has big plans.
"Eventually, I want to put all of the images in a book of sorts to try and document it. Or, it could even be one big art project, It's still very early days.
"I've also been looking at maybe doing a podcast or something around Voices of the NHS, but I haven't put too much thought into that yet.
"I always tell people 'I might not have as much eyesight as most, but I have more insight than many'."
Video by The British Medical Association