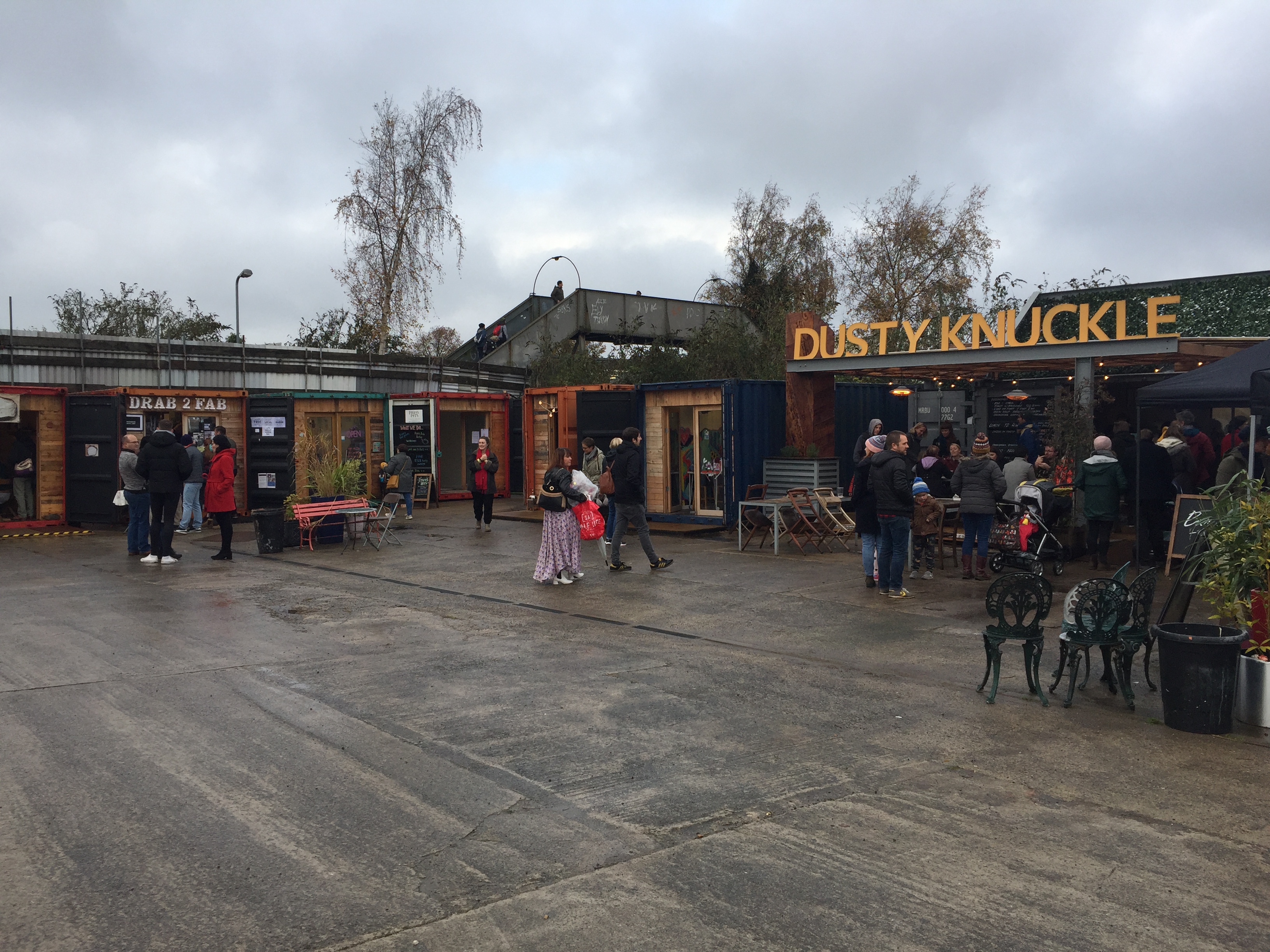 Shipping container project expands after relocating from Pontcanna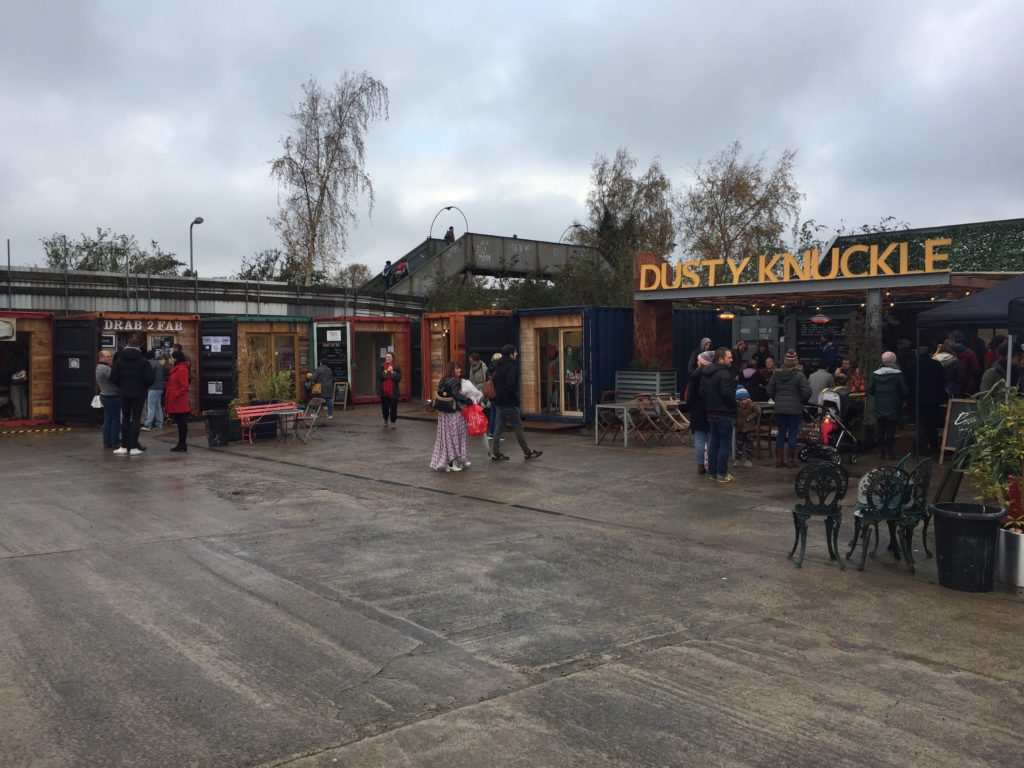 THE Bone Yard, a group of independent businesses housed in repurposed shipping containers, launched its new Canton site with a party.
"We've all moved from the old site in Pontcanna. The idea is to open the doors to the public and welcome the community in," said organiser Jodie Davies, who sells jewellery at the site.
The party included live music, local craft beer and pizza from Dusty Knuckle, as well as a showcase of local independent traders.
Ms Davies started the Bone Yard with her husband Bryce after visiting New Zealand in 2011.
"We saw lots of shipping containers being used in the aftermath of the Christchurch earthquake. We thought 'that's a really good idea'," she said. 
Artist Mr Davies already had a studio at the old site so the pair decided to fill the empty yard opposite with second-hand shipping containers they fitted out themselves. 
"The idea is to help small creative businesses have affordable, flexible studio space," said Ms Davies. 
"We were independent traders, so we were used to struggling to find affordable space.  We're coming at it from that angle, we're not property developers." 
One of the traders given a container by the Bone Yard is Rhona Duncan, owner of plant emporium Blasus.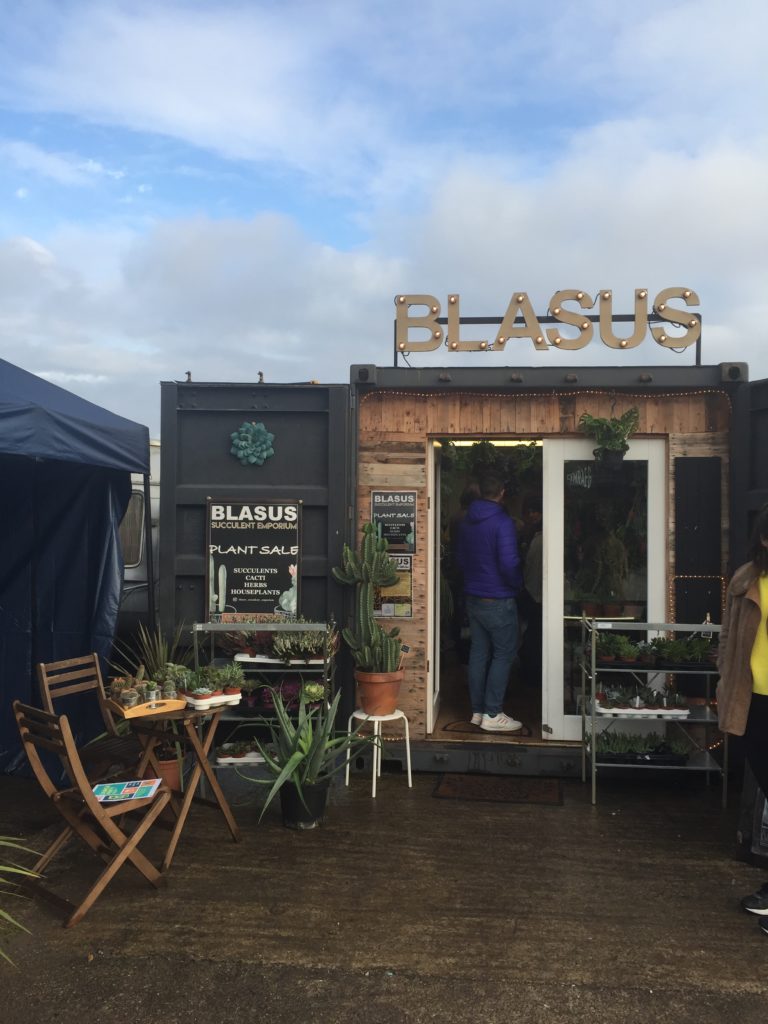 "I've been collecting plants for 20 years. I had a little stall and I was selling the ones I had at home at the original site.  
"One of the containers became available here and I went for it. I brought every plant in my house here. I get to hang out with plants all day so I'm happy," she said.
A new development of 35 houses and flats in Pontcanna forced the move to the new site in Papermill Road, Canton – which also includes Peggy Pots, Magpie Gallery and a therapy service.
Ms Duncan said: "I think it's good for people in the area to know that there's an alternative day out for them. It's a place to bring your kids after school.
"There's more potential here, it's almost four times the size of the last place."