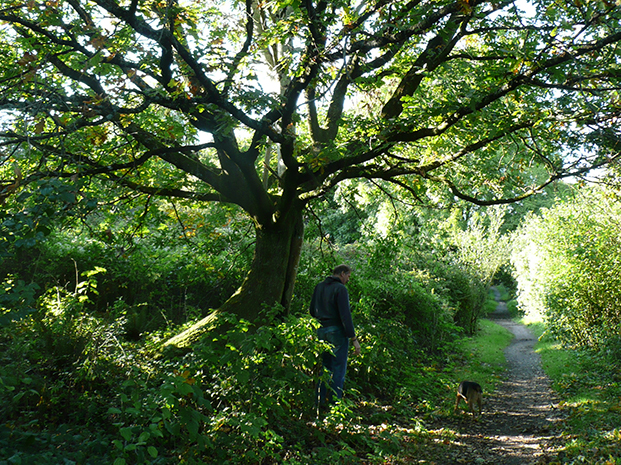 Taff Housing Association wants to build 45 affordable homes on green space in the Taff River Corridor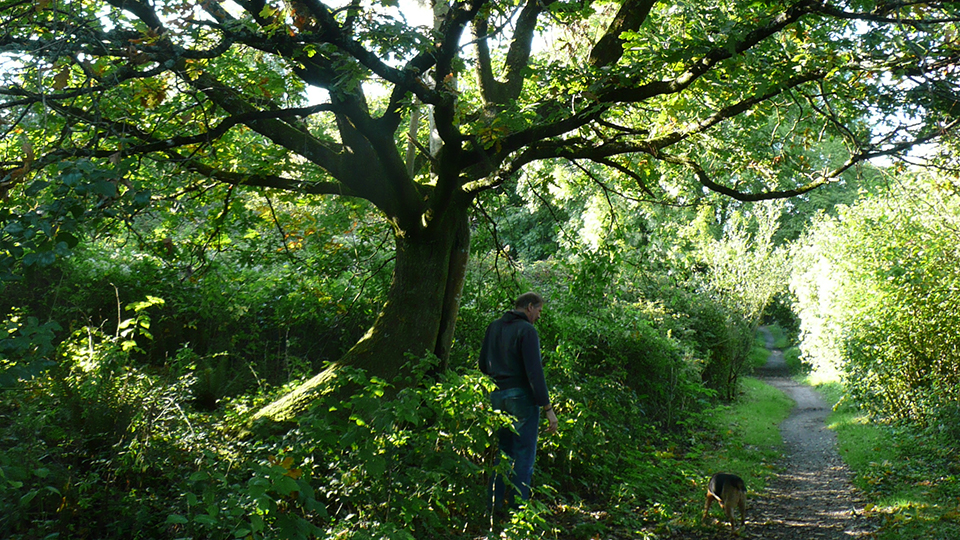 RESIDENTS of Danescourt have united to oppose a planned social housing development that could be built on green space within the protected Taff River Corridor.
The proposal, from Taff Housing Association, includes plans for 45 affordable homes with access for 182 residents from De Braose Close.
A planning consultation is being carried out and an application will be submitted to Cardiff Council for approval.
However, campaigners are preparing to launch a formal objection, as the site belongs to an area protected in Cardiff Council's Local Development Plan (LDP) and is home to woodland species including bats and owls.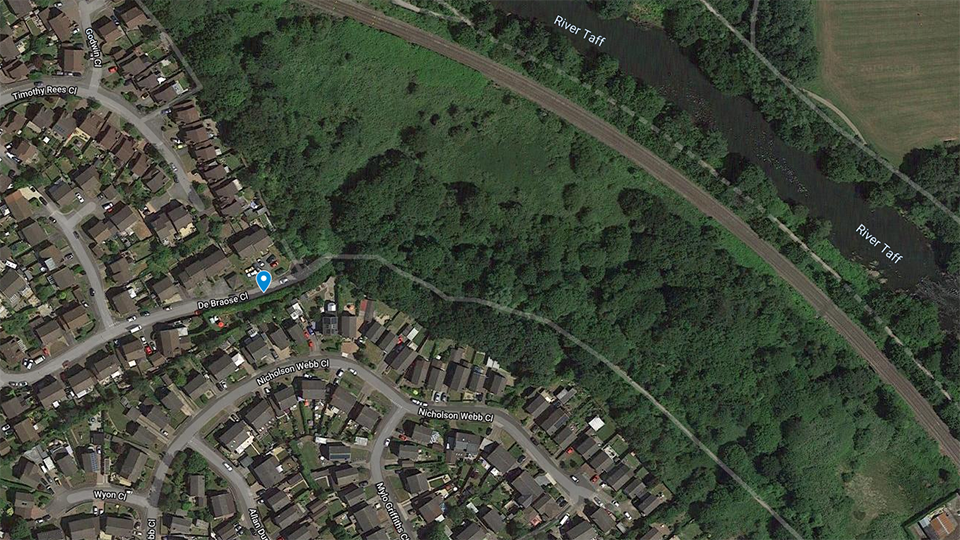 Simon Field, 59, of Radyr Court Road regularly walks through the site. He said: "I am really surprised that Taff Housing Association believes this is a worthwhile project.
"The proposed development would forever remove a much-loved area of woodland and open space that the council has vowed to protect."
Mr Field added that the development would only be reachable by a "tortuous" route through narrow residential streets, creating the potential for heavy traffic.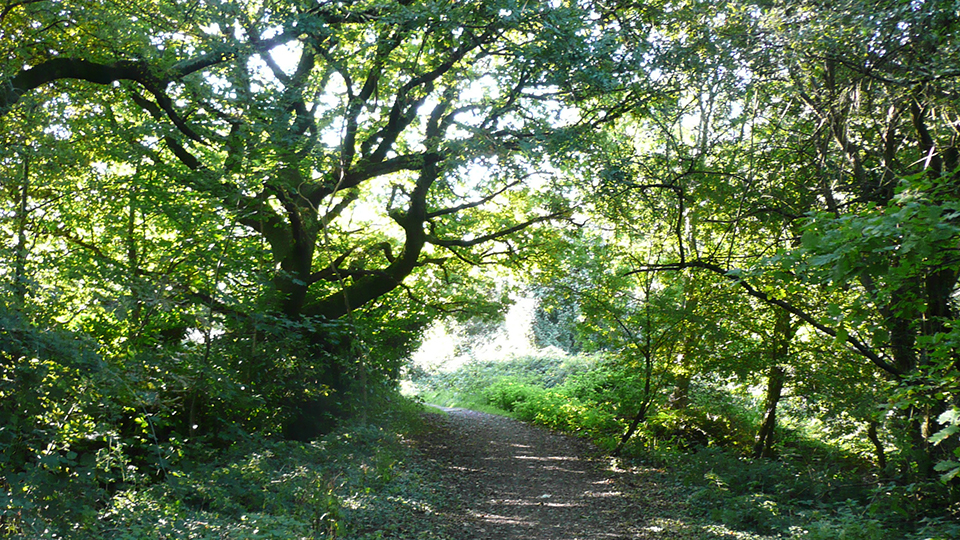 The site has been the subject of two previous planning applications.
In 2006, an application for five homes was rejected because it risked damaging the area's rural character, and in 2014 an application for 48 homes was turned down for the same reason, with an additional concern for highway safety.
The Woodland Trust stated during one prior application that, given time, the site's established saplings and mature oaks will develop into ancient woods.
Helen Daniels, of Radyr Court Road, said: "Several generations of families have valued and used this green space.
"We're supposed to be in the throes of planting billions of trees to save the planet, so it seems undeniably reckless that existing woodland, which is supposedly protected, could still be under threat from development.
"Cities need their breathing spaces, but the current pressure to build more houses regardless of location is totally at odds with efforts to plant trees to help climate change."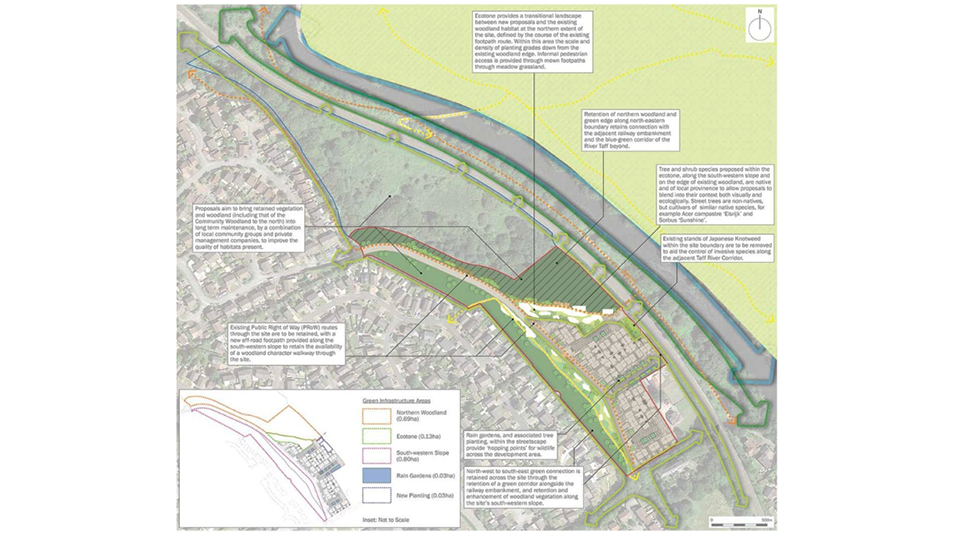 According to a planning statement written by consultant Philippa Cole, the layout of the development will minimise the loss of trees by retaining a 15m buffer along the northern boundary.
Two public footpaths which cross the site will also remain, while an additional walkway is to be provided through remaining woodland along the site's western edge.
An excerpt from the statement's conclusion reads: "A detailed examination of the planning history of the site, its locational context and the proposals in the context of the policy framework has demonstrated that the site is in accordance with policy and is highly sustainable."
The residents' campaign has received support from Councillor Philippa Hill-John, while earlier this month, the Radyr and Morganstown Community Council voiced their objection to more housing in the area.
A petition will be available to sign online at saveourwoods.org and at various sites around Danescourt once the planning application has been submitted.
Taff Housing association was approached for comment, but no one was available to discuss the proposal.