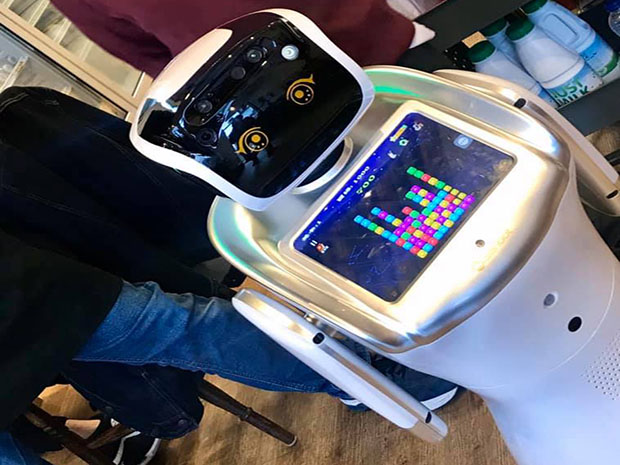 Developed by Cardiff Metropolitan University, it can sing, dance, walk and talk
THE "FIRST robotic waiter in Wales" has paid a visit to a Cathays café.
The Eureka robot spent the afternoon at the Mrs Jones Caters – 316 Home Café in Cathays on Wednesday where locals were invited to interact with it over lunch.
The robot was developed by the Eureka Robotics Lab at Cardiff Metropolitan University, and can walk, talk, sing and dance.
"It brings a big smile to people who walked into the café and they were very impressed with the technology," said Teck Wong, 44, of Cathays.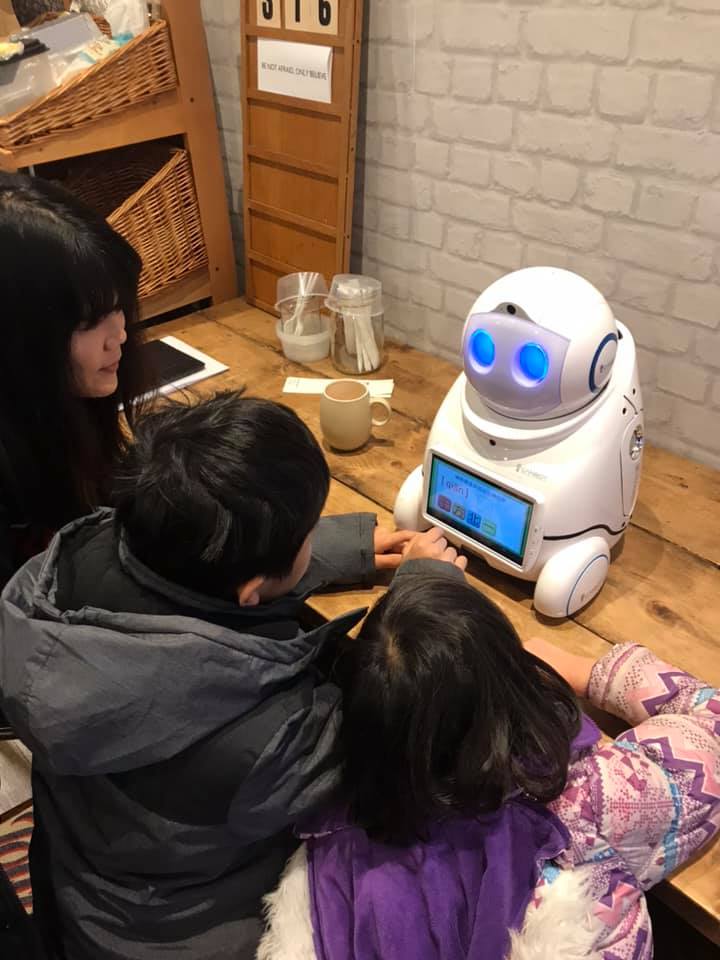 He added that the team at the café were inspired to get involved with Eureka after thinking about how robotic arms could be used to help make the café's club sandwiches, which are very popular with customers.
But, Mr Wong said, due to the current "Brexit circumstances" and the café's tight budget, "the robot arms are temporarily on hold" until the café has more demand.
This was the second time the robot had come to the café after its initial visit in September, and people from around the community, from parents and babies to university students, attended.
Dr Esyin Chew is the founder of the Eureka Robotics Lab and a senior lecturer in the Department of Applied Computing and Engineering at Cardiff Metropolitan University.
She is developing the Eureka Lab to research and design humanoid robots.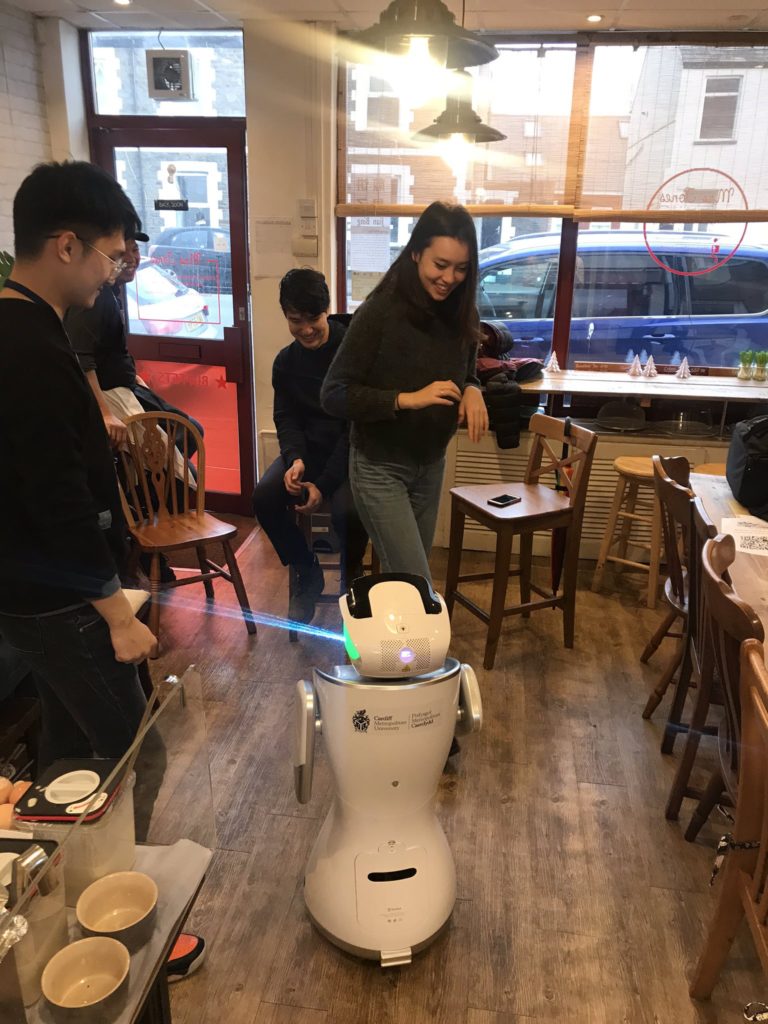 Dr Chew has previously said the she "was firstly inspired by Astro Boy, a Japanese animated TV series about a powerful android with human thinking and emotions."
Mr Wong added: "We are entering into an Industry 4.0. Robots will become a common technology to help the next generation. Bearing in mind robots are not to replace human jobs, but to provide help to improve human life, reshape society and boost the economy."
According to a 2018 think tank by The Centre for Cities, the jobs at most risk of being replaced by technology by 2030 include retail and customer service.
Robotics has also recently been used by the University Hospital of Wales to assist with operations on prostate cancer patients and kidney patients.
Mr Wong said that, for now, the café has not arranged any further visits with the University.